While the Month of May in Indy culminates with the greatest spectacle in racing, those who make a full weekend of the race know the action kicks off with Carb Day, a celebration of speed, power, and performance that brings fans and drivers alike to the legendary racing venue. In 2023, Carb Day promises to be an unforgettable experience for racing enthusiasts and newcomers alike.
Taking place on May 26, 2023, Carb Day is a day-long celebration that features a variety of events and activities for fans of all ages. The day kicks off with practice sessions for the drivers, giving them a chance to fine-tune their machines and prepare for the big race. Fans can watch the action from the grandstands or wander through the pits, getting up close and personal with the cars and the drivers.
One of the highlights of Carb Day is the Indy Lights Freedom 100 race, which features up-and-coming drivers competing in a high-speed battle for the checkered flag. This race is a great opportunity to see the future stars of the sport in action and to witness the excitement and drama that comes with wheel-to-wheel racing.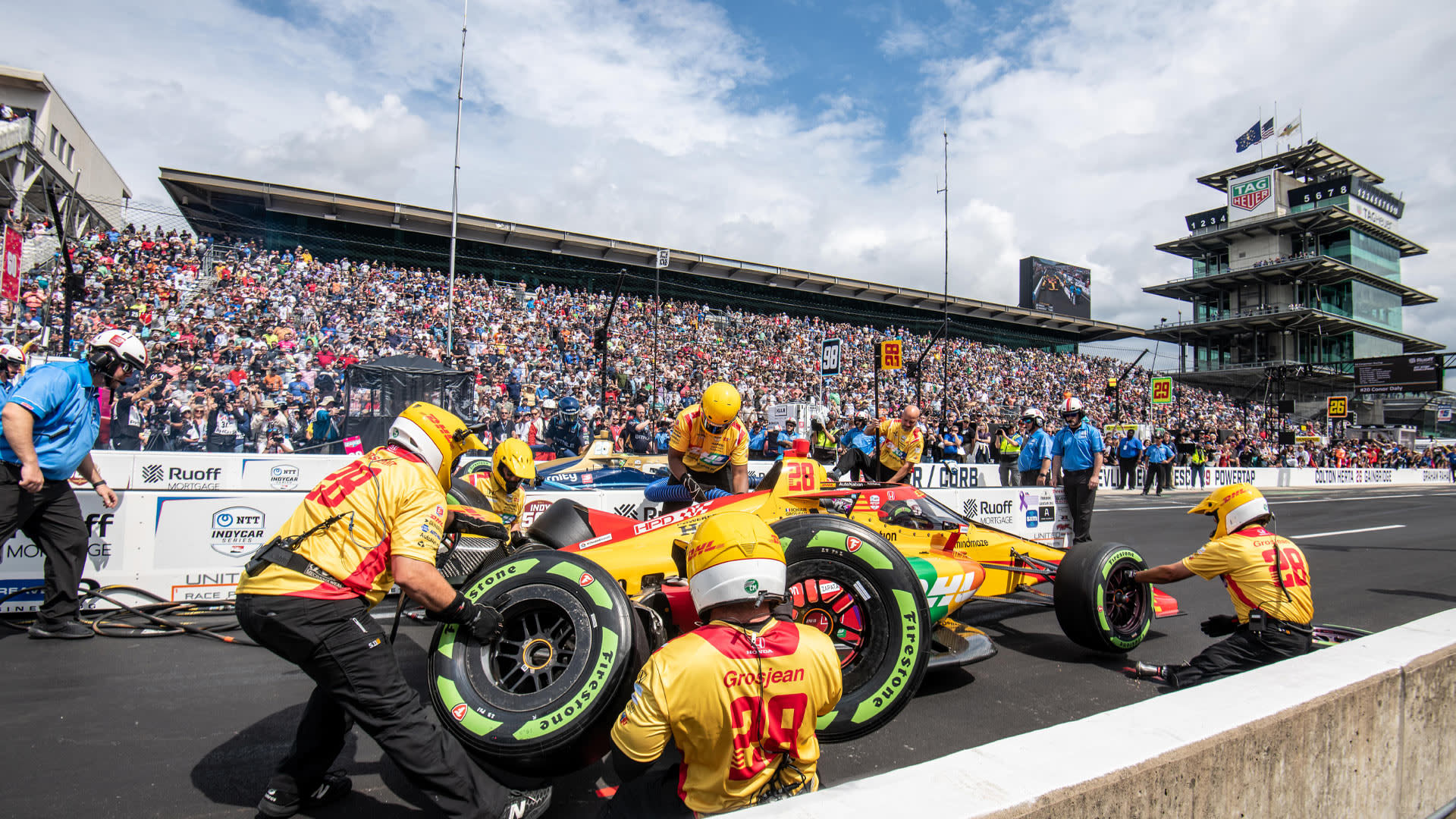 (Photo Credit: Penske Entertainment: Doug Mathews)
But the action doesn't stop there. Carb Day also features a concert, with top musical acts taking the stage to entertain the crowd. Previous performers have included legends like Sammy Hagar, Styx, and Foreigner. The 2023 lineup features 80's rock legend Bryan Adams headlining and 90's sensation Soul Asylum warming things up.
Of course, no Carb Day would be complete without the traditional pit stop competition, in which teams compete to see who can change the tires and refuel their cars the fastest. This is a chance to see the incredible skill and teamwork that goes into every aspect of racing, and it's always a crowd-pleaser.
And as the day draws to a close, fans can join in the traditional party atmosphere that makes Carb Day such a unique experience. The infield is transformed into a giant carnival, with food vendors, beer gardens, and games providing plenty of entertainment for fans of all ages. It's a chance to soak up the atmosphere and revel in the excitement of race day.
Overall, Carb Day 2023 promises to be a day of thrills, excitement, and unforgettable memories for racing fans from around the world. Whether you're a die-hard Indy 500 enthusiast or just looking for a fun day out with family and friends, Carb Day at the Indianapolis Motor Speedway is the perfect way to kick off race weekend.