The Indiana State Museum is undergoing a bold transformation.
What's changing?
Almost everything.
Between now and the museum's 150th anniversary in 2019, all of the museum's core science, culture, and history galleries will be renovated. 
"Because of all the changes in technology, we are changing the way we tell Indiana's stories," said Tom King, Indiana State Museum and Historic Sites president and CEO. "We're creating more immersive, interactive exhibitions, as well as creating spaces that can be changed on a regular basis so that visitors will have something new to enjoy each time they visit."
Three newly renovated galleries—Natural Regions, Contested Territory, and 19th State—will open to the public on Nov. 12. These galleries allow visitors to crawl into a black bear's cave, pack a Conestoga wagon, and hear Little Turtle's speech at the signing of the Treaty of Greenville. Interactive elements in each gallery allow visitors to touch, listen, and feel.
---
"When designing the galleries, we paid attention to their emotional rhythm and how they make visitors feel," said Susannah Koerber, senior vice president of collections and interpretation. "We wanted to create a more intimate experience."
In the Natural Regions gallery, for example, visitors can step onto a spongy floor that feels like a real marsh. The museum also worked with the Soundscape Ecology Research Project at Purdue University to create various sounds—birds chattering, frogs croaking. The sounds play to the senses, and the familiar buzz of a mosquito may cause visitors to swat away imaginary insects. 
Upstairs, the Contested Territory and 19th State galleries occupy a new space constructed over the great hall. The galleries flow chronologically and focus on storytelling. They tell stories about the featured objects—like how the Conestoga wagon belonged to a Virginia family that traveled to Indiana. Or how the museum borrowed a mallet that once belonged to Abraham Lincoln.  
The new galleries are the first phase in a five-phase transformation. To help cover the costs of renovation, the museum launched a capital campaign, INVision. So far, the museum has raised $15.7 million, and is looking to raise an additional $2.5 million to complete the campaign projects and establish and endowment for the museum system.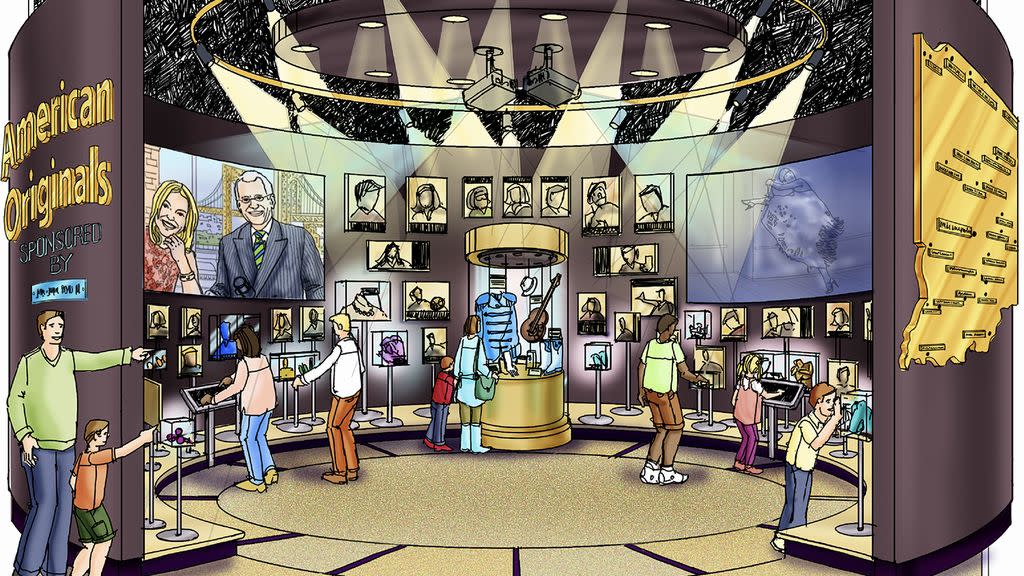 "Indiana's bicentennial year has been the perfect time to rededicate ourselves to serving and celebrating the Hoosier State," said King. "We cannot tell our stories the same way we have in the past."
That's why the museum is creating interactive, immersive, and hands-on experiences that are relevant to 21st-century audiences. And why they're adding ever-changing exhibits, so every visit to the museum is unique.
To celebrate the Nov. 12 opening of the three new galleries, children under age 18 will receive free admission with the purchase of an adult ticket. And, for a limited time, visitors can lock in their membership at new prices—$115 for patron, $80 for family/grandparent, and $65 for individual premier.