Ballet may be a very serious art form at times, but that doesn't mean it always has to be sobering. With this in mind, Ballet Theatre of Indiana and Sun King Brewing Company teamed up to start an event called Beer and Ballet.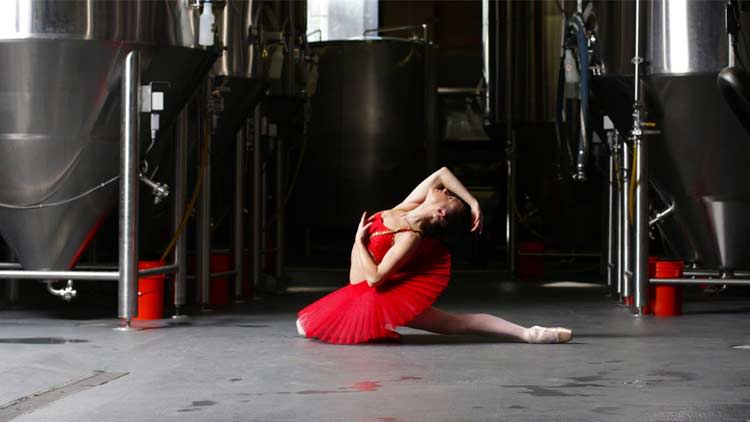 On February 10 and 11, Beer and Ballet III will take over the Basile Theatre at the historic Athenaeum. This year, the performance includes excerpts from the classic La Bayadère, as well as contemporary pieces by BTI resident choreographers. Sun King beer will be available for purchase before and during the performance. However, balletomanes under 21 are welcome to attend as well.
"There's such a pervasive portrayal of ballet in the media as snobby and obtuse so we wanted to create an event with an eclectic variety of pieces presented in a fun and accessible atmosphere," said BTI artistic director Stirling Matheson. "You don't need a ballet education to enjoy ballet, and this event has been a great way to get people in the door so they can discover that."
Tickets to Beer and Ballet III are $25 and can be purchased at btindiana.org/events. Below, read a little bit more about what BTI's Audrey Robson said to expect this year.
"Look forward to a crazy array of classical and contemporary ballet, including excerpts from La Bayadére, which is rarely performed in this country and features one of the most iconic scenes in ballet history: the kingdom of the shades," Robson said. "Choreography to the casual vibes of X Ambassadors and melancholy tones of Jon McLaughlin tell tales of passionate love throughout the program. There should be something for everyone, and it's the perfect way to begin your Valentine's Day weekend."