For some, summer starts with a jump in the lake, or a day at the track over Memorial Day weekend. The rest of us know those folks are a week premature. We know it isn't until you don your dress whites and step on to the lawn of the Benjamin Harrison Presidential Site for a day of croquet that the season officially commences.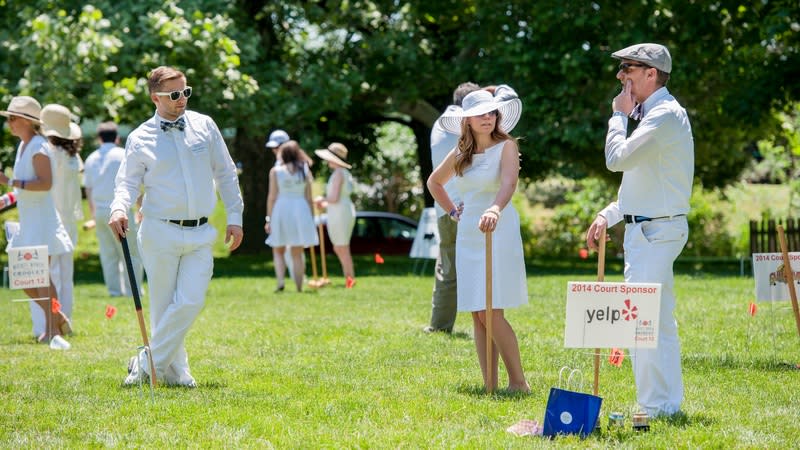 The 26th Annual Wicket World of Croquet takes place on June 3 and I encourage you to participate in my favorite annual Indy event. This day is about a game. It is about delicious food and libations from our favorite local companies. It is about making new friends. Still, there is more. In a year when politics have dominated the headlines, it is more important than ever that our city's youth learn the power and impact of civic engagement. The Presidential Site provides that, and the funds raised at the annual tournament make it possible.
What you get:
What it costs: $75 person/$150 per team
Participants are required to wear dress whites which makes for quite a contrast against the green grass of the lawn. Throw in some jazz,and a spot of sunshine, and you've got an incredible summer afternoon.
I hope to see you on the lawn! Just don't expect any mercy.