If you want to make an axe, get lost in a corn maze, or be chased by the Headless Horseman, Conner Prairie has you covered. Their annual fall festival is full of activities, shows, and spooktacular family fun like haunted mazes and haunted hayrides.
Although the blacksmith classes are ghost-less, they're still fascinating – just take it from Nathan Allan, lead blacksmith at Conner Prairie. "The classes are pretty cool because there are folks who have never done anything like hand skills," said Allan, a 25-year employee. "They come out feeling gratified that they pushed the limit a bit. They had a unique and different experience that challenged them physically and mentally."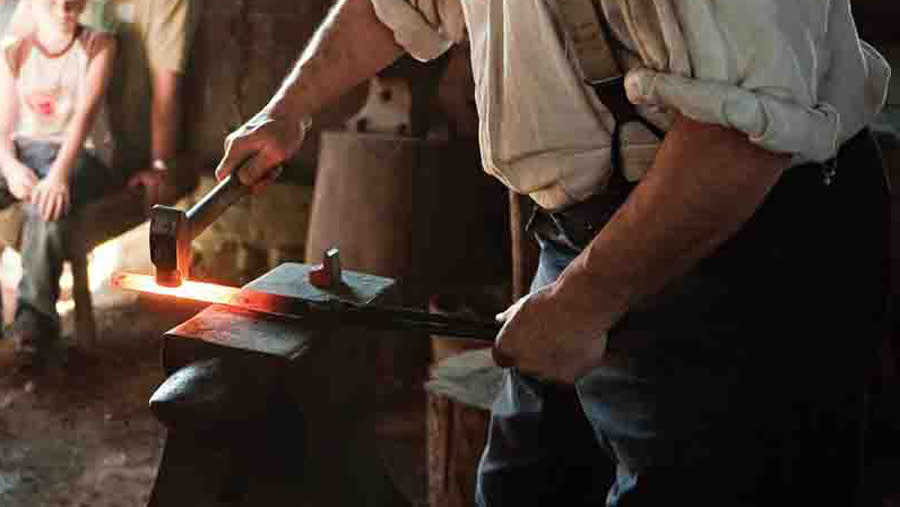 Allan likes to remind his students that the blacksmithing classes are 100 percent hands-on. He will typically go over shop safety and basic tooling first, then show everyone how to operate a forge. Every student has their own forge and anvil. "For the axe classes, we'll do a couple different axe models that are historically based," Allan said. "Most students will come away with two or three finished axe heads. To make the folding knives, we upcycle coil springs out of cars, then hammer the blade out and file it. Most students come out of class with at least one thing." 
If this sounds like something you – or someone who is at least 16 years old – would like to do, register for the blacksmithing classes. You could even have it coincide with a Headless Horseman night. Every Thursday through Sunday in October, the Headless Horseman chases down wagon after wagon of guests.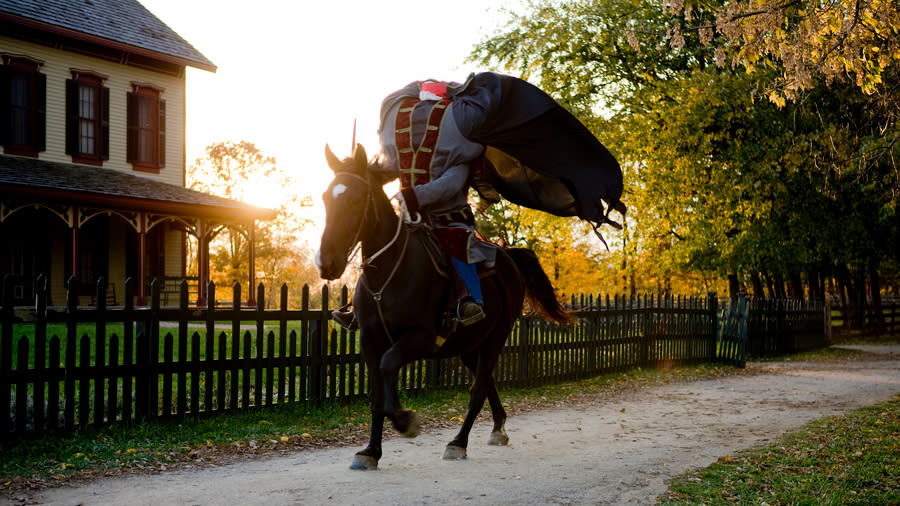 Another family-friendly activity? The 22,160-foot corn maze! Last year, USA Today named the Conner Prairie Corn Maze as one of the Top 10 Best in the Country. This year's maze honors the 200th anniversary of The Legend of Sleepy Hollow and features three unique adventure paths: the Puzzle Maze, the Kids' Maze, and the Haunted Maze. The latter is an after-dark adventure inspired by real ghost stories of the region. (Don't worry – there's an early exit in case you need it.) Rounding out Conner Prairie's spooktacular family fun is a fortune telling booth, a magic show, and a midway, where Plinko – everyone's favorite game on The Price is Right – makes an appearance.