Nowadays it can be hard to find enjoyable activities while on a budget. For everyone out there trying to make their dollar stretch a bit further without sacrificing fun, I've got the perfect list for you.   
Go For a Hike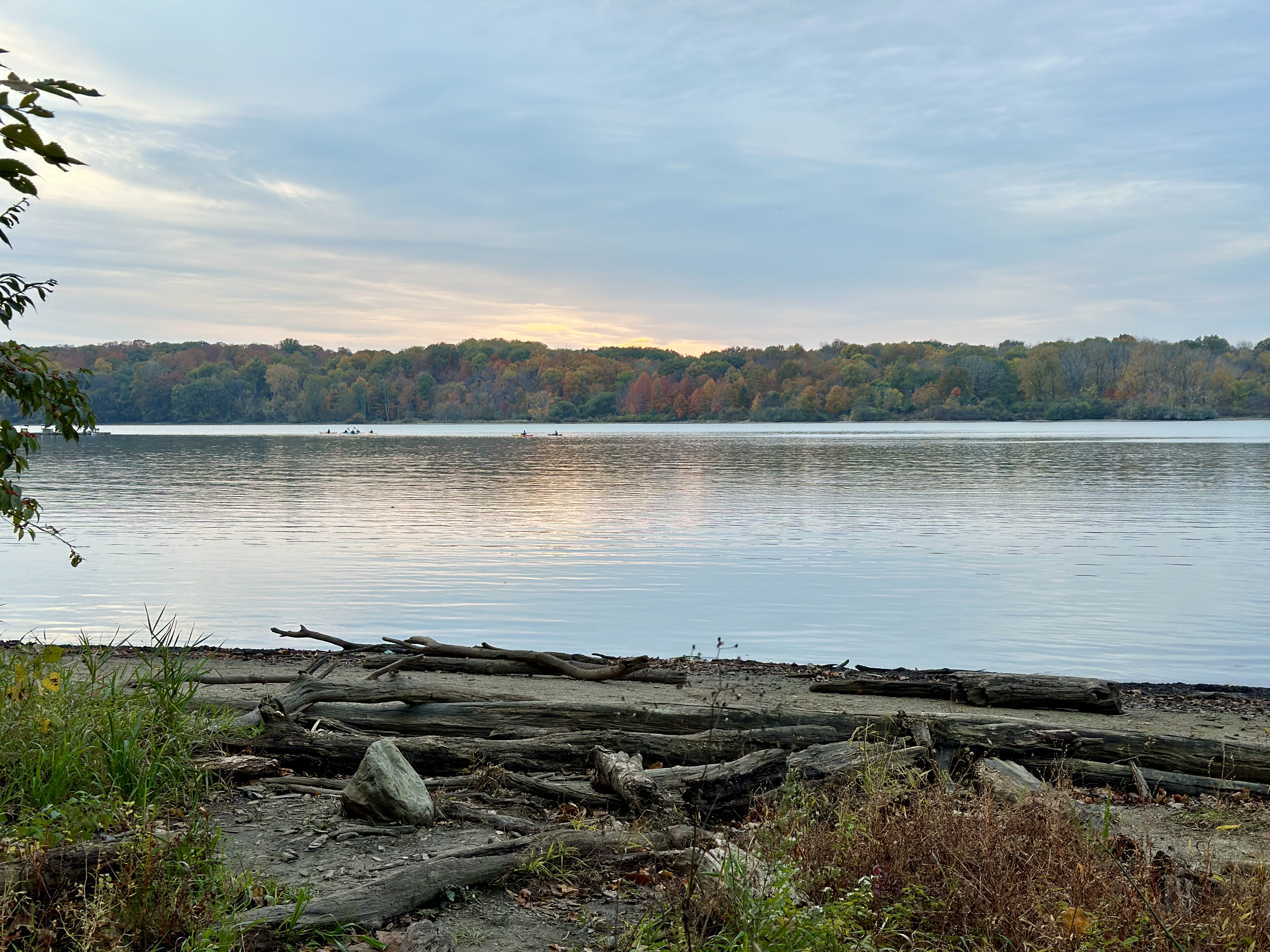 Eagle Creek Park | Photo by Mia Townsend
Autumn is the perfect time of year to get outside and enjoy the changing leaves. Thankfully, Indianapolis and the surrounding areas have some beautiful parks and hiking trails to enjoy free of cost.
Holliday Park and Garfield Park are two free options to enjoy a beautiful fall day. If you don't mind spending a little extra for entrance fees, Eagle Creek Park is a fantastic option with extensive hiking trails and scenic views. For a further drive, Turkey Run State Park or Brown County State Park are popular destinations in the fall, each with a $7 entrance fee. If you need some entertainment along the way, you can try a leaf scavenger hunt!
If biking is more appealing than hiking, the Cultural Trail is a great option. Don't forget to check out the Bicentennial Plaza along the way!
Have a Bonfire
If you are looking for a free spot to have a bonfire, look no further than Fletcher Park, just across from 8th Day Distillery in the Circle City Industrial Complex. There is a community bonfire pit along with a stack of logs available for public use.
If you don't mind spending slightly, top in SoChatti for delicious chocolates or 8th Day Distillery for specialty fall cocktails at a reasonable price.
Stroll a Pumpkin Patch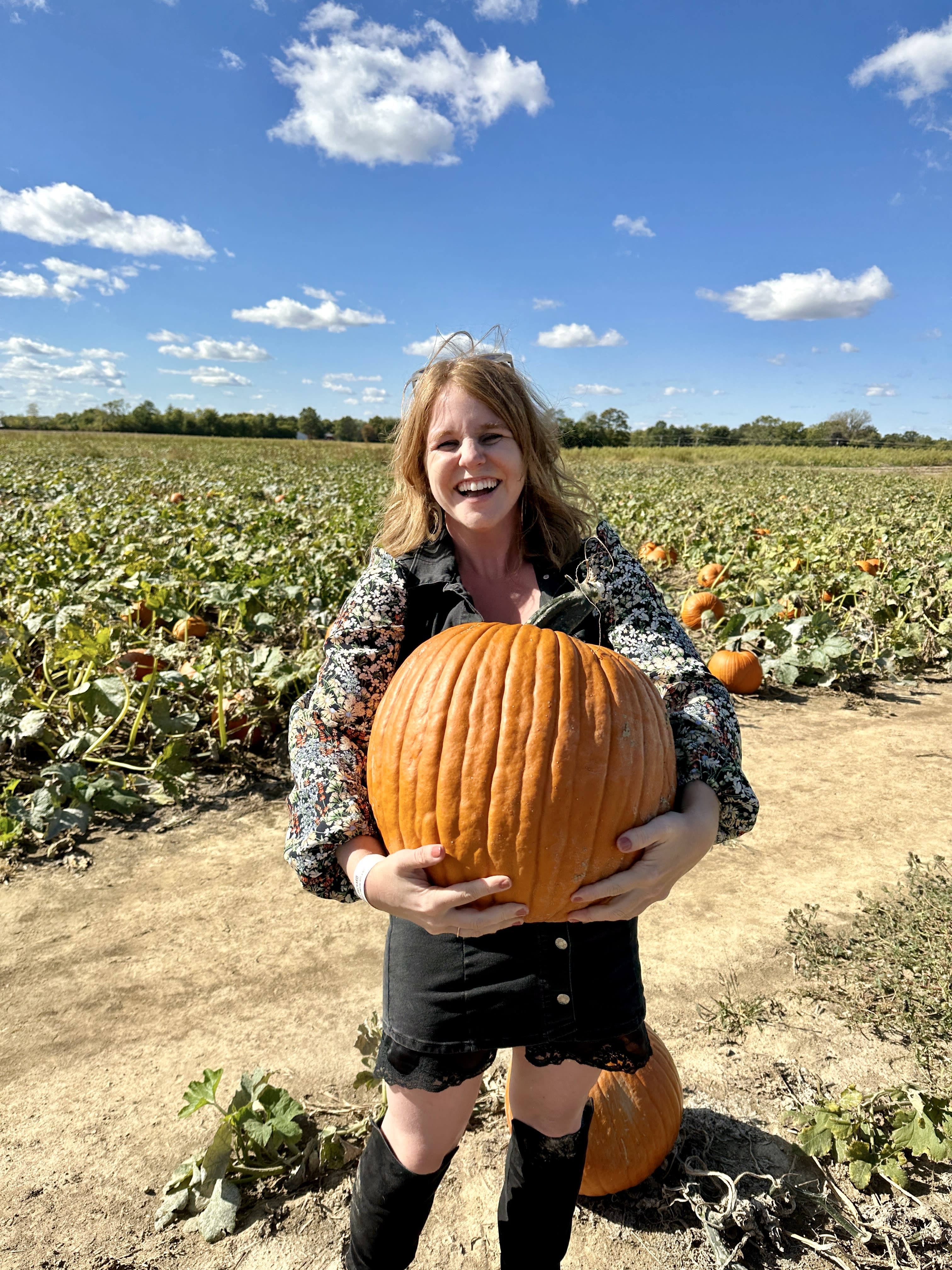 Photo by Mia Townsend
Indiana has so many pumpkin patches to choose from making it a tough decision on where to go. I've found that one of the most affordable patches to visit if you just want to stroll around is Tuttle Orchards as they don't charge an entrance or parking fee. I recommend trying out their Apple Cider Donuts for a mini splurge because they are amazing!
If you'd like to participate in fall activities like a corn maze, wagon ride, or games, then Beasley's Orchard may be a better option, especially if you can visit during the weekday. You can get your tickets online and for just $10 you have access to a full day of activities! Of course, purchasing produce or food will cost you extra. On certain weekends there is an additional $5 parking fee so check the website before you go!
Attend a Free Festival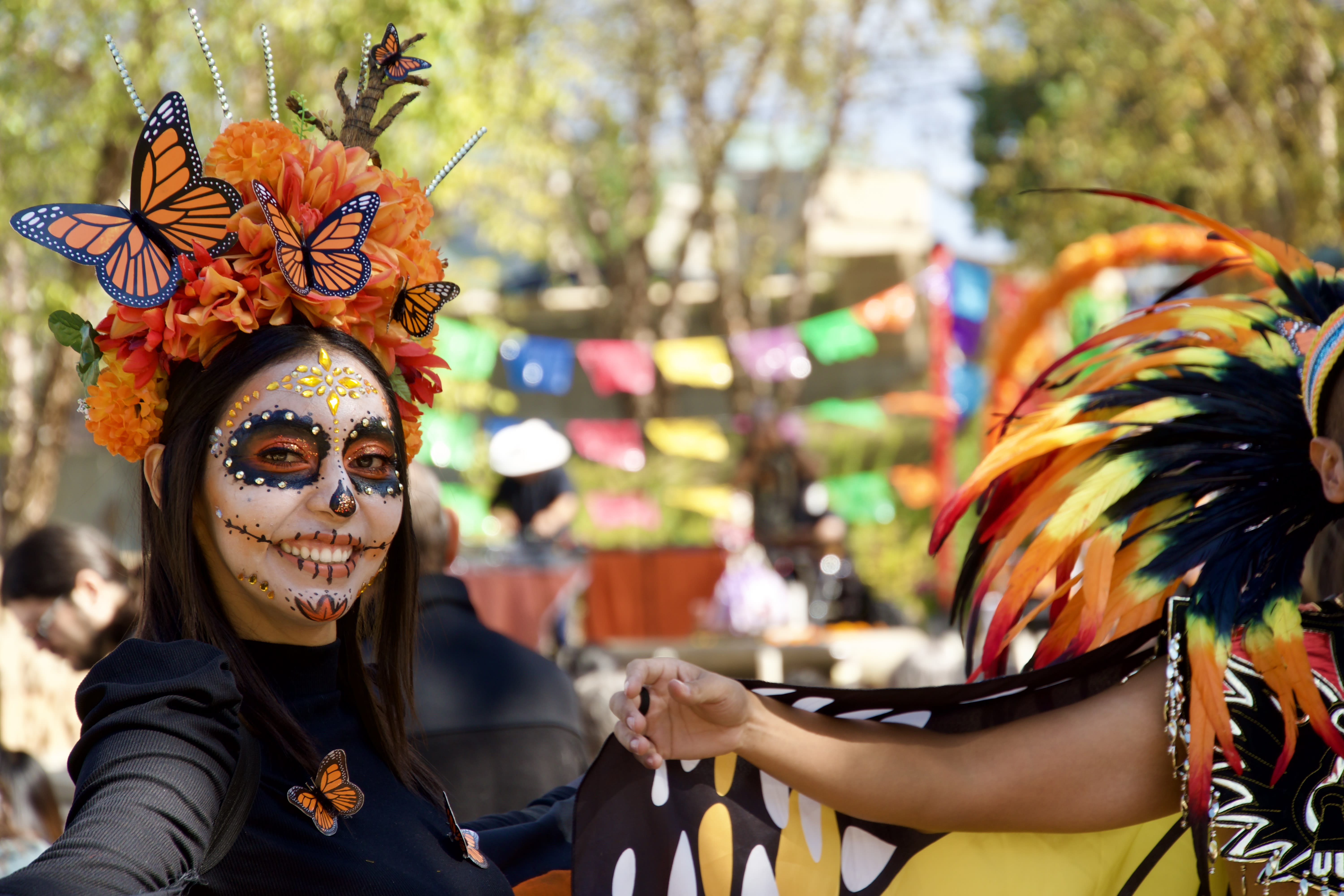 Photo by Mia Townsend
There are often free events posted on sites such as Visit Indy or Do317. I often turn to Instagram to keep me up to date on local events and festivals that are happening. The Día De Los Muertos event is held annually at The Eiteljorg Museum and is free and open to the public. Other not to miss free entrance events include the Irvington Halloween Parade, Rocky Ripple Fest, and Global Fest!
Attend a Trivia Night
Trivia nights are often free to attend and even better, there are prizes you can win! The chances are better if your team is bigger so grab some friends, throw on a cozy fall sweater, and put your brain to the test! A few popular trivia companies include Hambone Trivia, The Quizzler, and Naptown Trivia. Check the events calendar to find the best spots for trivia night!
Host a Chili Cook-Off 
It's the perfect season for comfort food, and what better fall comfort food than Chili? Invite a few friends or family members and ask them to bring their specialty chili. You can supply the utensils and entertainment and everyone can vote for the chili they like best!
Have a Halloween Movie Night
It is spooky season after all which calls for a spooky movie night! You can save money while still being entertained at home.  If you'd rather have a night out, I recommend getting yourself a ticket to the Heartland Film Festival which takes place every fall.
Volunteer
Remember, if there is a festival or event you'd like to attend but want to avoid paying an entrance fee, you can always offer to volunteer! Many events could use an extra set of hands to help make it possible. You can likely pick a volunteer shift and spend the rest of the time outside of your shift enjoying the festival or event!
Go Dancing
Viernes Cultural: Latin Night at Lugar Plaza takes place once every  month during the summer and fall. There is live music by Son De Esquina and the night kicks off with a dance lesson from Latin Expressions Dance Company instructors. It can be a great way to spice up your night!
I hope this list was what you needed to have some fun, low-cost adventures this fall. For additional free events, check your local libraries, bookstores, or the Fountain Fletcher District calendar where you can often find free community events.