We asked NASCAR Driver Kurt Busch about his experiences racing in the Circle City. He shares about his racing origins, the first time he drove at the Indianapolis Motor Speedway, and his excitement for the future of racing. See him race live at the 25th annual Big Machine Vodka 400 at the Brickyard Powered by Florida Georgia Line on Sunday, September 8.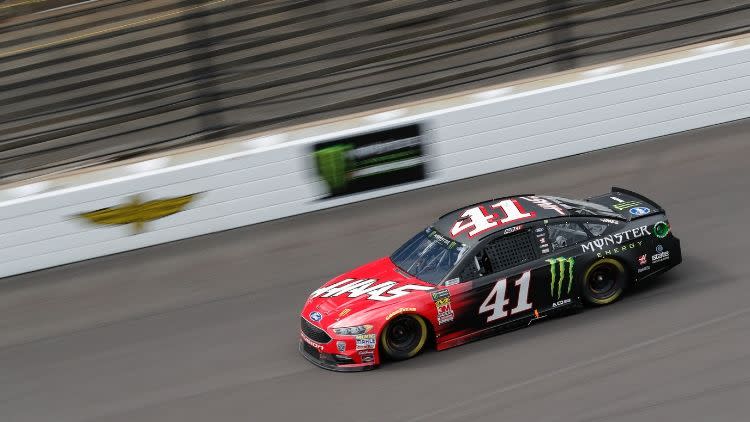 Q: Was there a singular moment in which you decided racing was for you? What, or who, influenced your decision?
KB: When I was struggling in college, I got a call to come back and race this guy's late model. I'd never raced in a late model division at the bull ring in Las Vegas and ended up winning that night! First ever late model race -  won it. [I was] struggling in college, and when I got out on victory lane, it hit me. It hit me at that moment on "this is what I want to do." I was in that position because all the hard work that my mom and dad put in to help my racing career at that point, and the Star Nursery owner, Craig Keough, was the guy that put me in that late model. So that was the moment!
Q: How did it feel when you first raced at the iconic Indianapolis Motor Speedway?
KB: In 2001, it was my first race as a rookie in the Winston Cup Series (Monster Energy Cup Series), and I was in awe. I was awe with the spectacle, and how spectacular the place was assembled, how it felt, how it looked. It felt like an amusement park. When I drove out onto the back straightaway my first time I had chills all through my body. I thought,"I'm on the track, going 200 mph in a stock car at the Indianapolis Motor Speedway." So, it blew me away.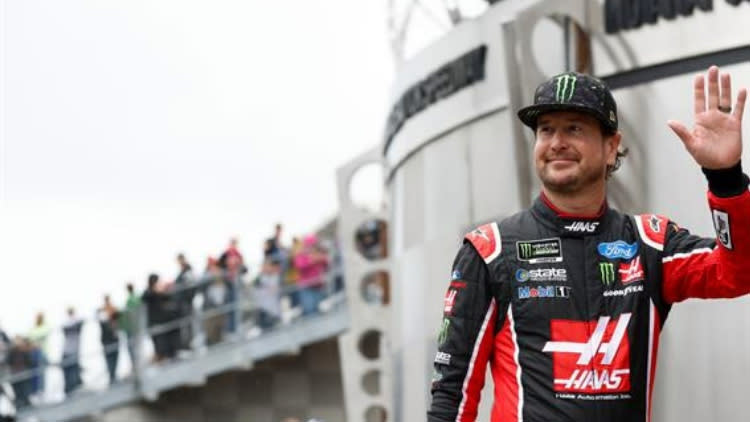 Q: What about Indianapolis, in your mind, draws racing fans from all over the world for events other than the Indianapolis 500?
KB: Well, it's Indianapolis. When you first say that word, somebody in Europe will know all about Indianapolis. They know that it's the place for open wheel cars, the birthplace of speed, and the sequence of how motorsports evolved in the United States. People hear Indianapolis and immediately think of the track, then you think of the Indy cars, and then you think of the stock car race, the Brickyard 400, that started in the 90s. Then there's all the concerts and the atmosphere! You know, as iconic as Daytona is to stock cars, Indianapolis is to the world when it comes to motorsports.
Q: Does this year's Brickyard 400 feel any different working with Chip Ganassi Racing?
KB: Yes it does. Any time I had the chance to race for Roger Penske in Indy, I had that extra pep in my step, that desire and that fire picked up a little bit. And so, it would be fun to go back there this time around. Even when I was racing with Tony Stewart, you can tell – there are the legends that have raced there, and the legends that have won there. And when you're racing for one of them, you already have the target on your back and you also have that extra desire to get the trophy.
Q: Finally, how do you see the Brickyard 400 changing in the future? Are you looking forward the race being held over Fourth of July?
KB: I'm looking forward to the future. I keep saying that Indianapolis [Motor Speedway] needs to install lights and to have a night race, and if it's going to be 4th of July weekend, embrace that weekend. Make it as big a Memorial Day. Have those big concerts, have the atmosphere around the track electric. Draw people to Indianapolis and the state of Indiana for the Fourth of July, and this racetrack is going to be the way to do it. So, invest into the future, and I hope Indy invests into itself.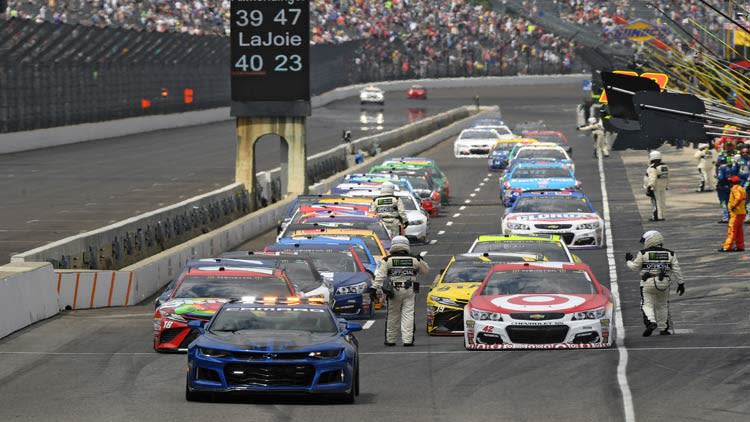 Click here for tickets to the Brickyard 400 on September 8, 2019.