Yeah, it's winter, but there's still plenty of fun to be had, especially when it comes to Indianapolis concerts. From massive country stars to longtime rock 'n' roll greats, several notable acts are coming to town between now and the end of March.
Below, we've highlighted 9 must-see shows coming in Indy this winter.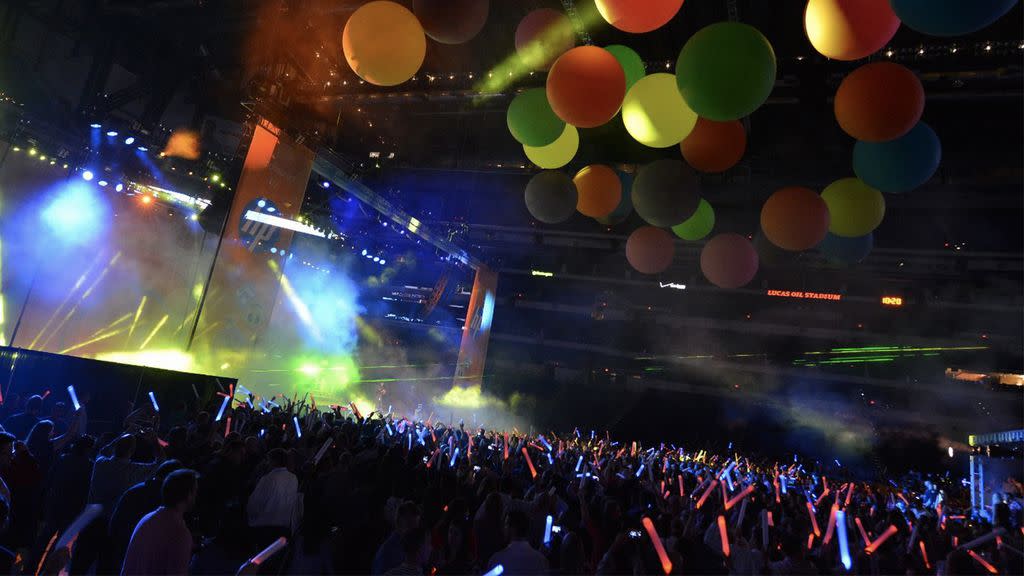 This pairing of country music stars kicks off their co-headlining tour of the U.S. with a stop at Bankers Life Fieldhouse.
---
Eric Church, Feb. 23 at Bankers Life Fieldhouse
As part of his 2017 "Holdin' My Own" tour, country superstar Eric Church will not have any acts opening up for him. Instead, the 39-year-old is performing two full sets each and every night, with an intermission in between the two.
---
The Head and the Heart, Feb. 23 at Murat Theatre in Old National Centre
This indie folk band returns to Indianapolis in support of their latest album "Signs of Light," which came out in September 2016 via Warner Bros. Records. For this show, the Seattle five-piece will also receive opening support from rising Chicago group Whitney.
---
The present and future of country music will take the stage Thursday, Feb. 23, at the Palladium as the Center for the Performing Arts presents Martina McBride with special guest Lauren Alaina (of "American Idol" fame).
---
The Lumineers, March 10 at Bankers Life Fieldhouse
After making their grand debut in 2012, the Lumineers are back once again, this time touring in support of a 2016 album titled "Cleopatra."
---
Ariana Grande, March 11 at Bankers Life Fieldhouse
Since starting her music career, Ariana Grande has scored numerous successes, with the most recent of these being her 2016 album, "Dangerous Woman."
---
Juicy J, March 12 at Egyptian Room in Old National Centre
With a new album slated for 2017 release, Juicy J stops by the Egyptian Room as part of a co-headlining tour with Canadian rapper Belly.
---
Bon Jovi, March 22 at Bankers Life Fieldhouse
Known for songs like "Livin' On a Prayer" and "Wanted Dead or Alive," Bon Jovi makes their way to Indianapolis in support of an upcoming album titled "This House Is Not for Sale."
---
Stevie Nicks, March 29 at Bankers Life Fieldhouse
After starting her career as a member of Fleetwood Mac, Stevie Nicks eventually went on to find further success as a solo artist. On this night, fans can likely expect to hear songs from both stages of her career.