I love good food. Good food and fine dining? My love expands even further. However, if you can combine good food, fine dining, and saving money, my heart nearly explodes. Right now, downtown Indianapolis is the best place to combine your love of good food, fine dining, and saving money, too. And the precise place where you can do that? 
Palomino's menu features a wide array of gourmet dishes and creative, quality beverages. But few realize you don't have to pay a high ticket price to indulge in that delectable menu. Keep those dollars in your wallet all week long as you feast and save at the same time with Palomino Restaurant and Bar's smart and tasty money saving promotions.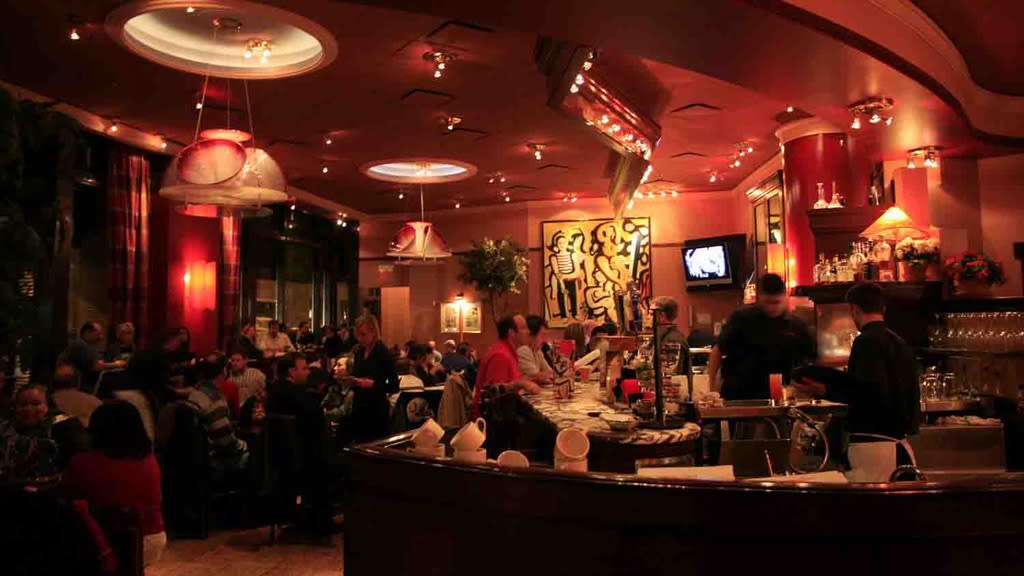 3 for $25 on Sunday Evenings
We had the pleasure of recently enjoying the 3 for $25 Menu at Palomino's. You begin with your choice of one of three starters. I'm a big fan of The Palomino Chop Chop myself. You then move to the second course, one of eight amazing entrees. And you finish with a mouthwatering dessert. I highly recommend the Palomino Chocolate Tiramisu. My taste buds danced in a way I didn't think possible. This luxury meal comes in at a cool $25, too. Need to dine during the day? Don't miss the $19 Executive 3 Course Lunch, weekdays (and it includes a soft drink, too!). 
$5 Wine Flight Mondays
Palomino's also features $5 Wine Flight Mondays. Each Monday, during both lunch and dinner, you can relish in a $5 flight of red or white wines. 
'Tini Tuesdays
Or if you prefer Martinis, head to Palomino's on Tuesdays. You'll find a selected menu of your favorite drink for half the price. 
Wine Down Wednesdays
On Wednesdays, Palomino Bar and Restaurants will split your bill, at least on wine selections. Get half priced bottles of wine, every single Wednesday, all day long.
Devour Indy at Palomino's
Last but certainly not least, don't miss your limited opportunity to savor special selections from Palomino's during Indianapolis' Devour Indy. Choose from an exclusive $29 prix fixe menu which includes a starter, entree, dessert, and your choice of a glass of Sycamore Lane Chardonnay or Cabernet Sauvignon. Read all of the options here (P.S. they delish!). But don't delay, these special menu items and their prices are only valid now - September 3.