What better way to celebrate the last official weekend of summer than with a good old festival line-up? It's a busy weekend in Indy but with a bit of planning, you can enjoy more than a few jam-packed days of fun. From fire trucks and faith gatherings to bag pipes and jazz tributes, here are five festivals where you can experience a wide range of people, cultures, food and more while welcoming fall with a bang.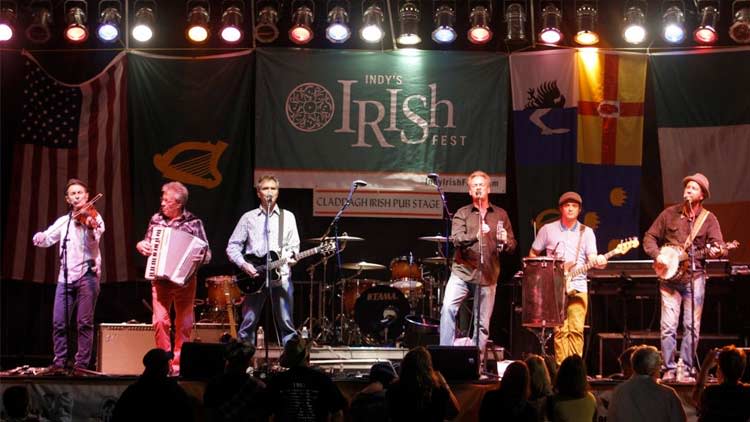 You certainly don't have to be Irish to partake in St. Patrick's Day festivities and the same goes for Indy Irish Fest. Celebrate Irish culture, arts, music, sports and history at this four-day shindig (September 15-18) with concerts, food, drinks, an Irish Market, a "Kilted Mile" run and more.  Held in Military Park, this family-friendly festival benefits a large number of local and national charitable organizations.
Love music? Love jazz? Love Indy? If your answer to any of those is "yes" check out Indy Jazz Fest, kicking off on September 15. The 10-day festival offers concerts, master classes and panel discussions at locations throughout the city from Indiana Landmarks Center and Indianapolis Central Library to the Dallara Indy Car Factory of course, The Jazz Kitchen. Highlights include a Wes Montgomery Tribute Day on September 17 featuring more than 100 performers on four stages as well as a closing block party on September 24. 
Festival of Machines
Moving forward is essential to life. Celebrate all the things that take us there, from hovercrafts and high-end cars to go-karts and steam engines at Conner Prairie on Sept. 17 and 18. The weekend kicks-off with an "adults only" VIP event dubbed "Vintage Wheels and Wine" on Friday, Sept. 16. Saturday and Sunday offer a wide range of events and activities that are fun for the whole family including the Indianapolis Soap Box Derby, Lego Dragster races, hayrides, water games with vintage fire trucks and much more. 
Join more than 15,000 Hoosiers at the American Legion Mall to honor the Latino culture in Indiana. This free daylong festival includes music, dancing, food, children's activities, a health and wellness fair, and community service booths from noon until 10 pm on September 17. 
Learn about other faiths and cultures at the Indy Festival of Faiths at Veterans Memorial Plaza on Sunday, September 18. This year, the free festival is themed "the history of religions in Indiana" to celebrate the states bicentennial and will offer food from around the world as well as cross-cultural music performances and games for kids and adults.