The first time I dined at the now 111-year old iconic Shapiro's restaurant I was only seven years old. I went with my dad ahead of going to my first Pacers game. I vividly recall the eclectic gathering of people, a melting pot if you will, all speaking different languages, all enjoying food. My greasy little fingers clutched a pastrami sandwich as big as my face.  Belly full, we went on to cheer the Pacers to victory. 
Last week, on Election Day, 31 years later, I sat with owners Sally & Brian Shapiro at a corner table, 7th generation owners. I again indulged over a pastrami sandwich on homemade rye, bashful to talk with the owners with my mouth full yet not willing to keep the sandwich on the plate.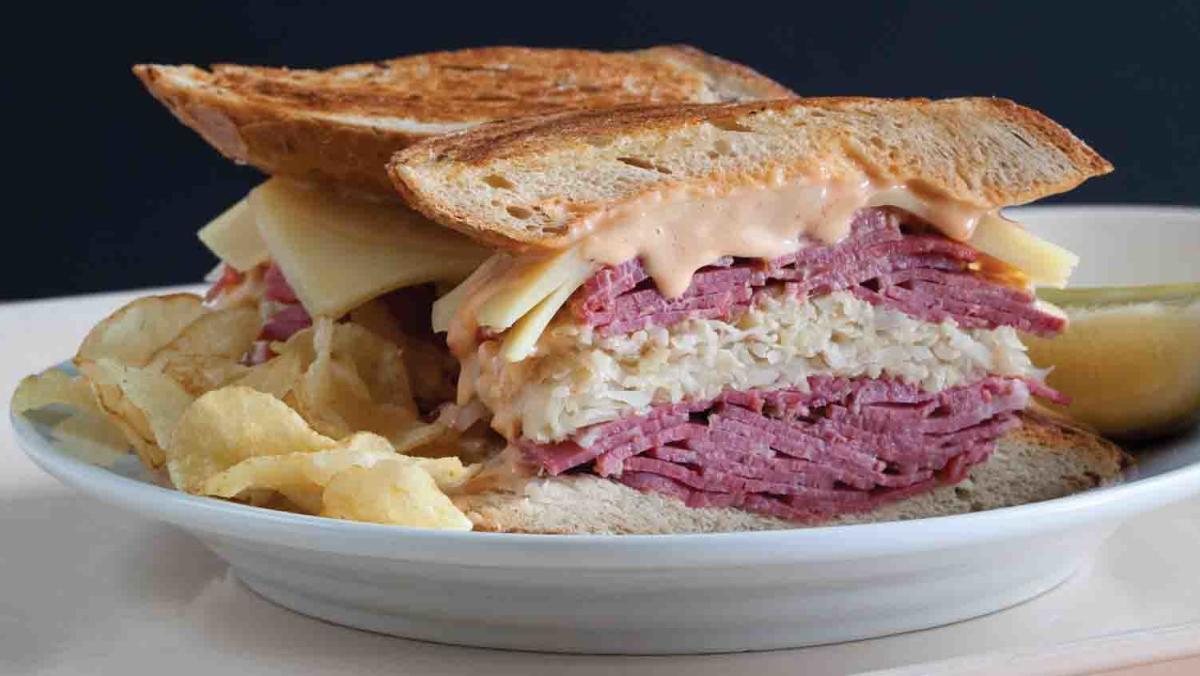 We talked about the longevity of their beloved, iconic eatery. About how Brian's great grandmother pulled a cart door-to-door in Indy for the first iteration of Shapiros. We talked about politics as a melting pot of people streamed in. Policemen, politicians, Pacers, construction workers, executives, convention goers, and doctors scurried into the doors—the same doors that have welcomed patrons since the historic eatery opened in 1905.
As we sat, an elderly woman approached the front door with a walker, and Sally popped up quickly to go open the door. During our lunch, an eager chef approached Brian for a taste-test of a new gravy recipe, over homemade mash potatoes.  The key ingredient in the recipe for a restaurant to be around for 111 years is customer service. Sally & Brian are in the restaurant daily. 
On this day, as the nation debated at the polls, there was no debating the food. Hungry patrons gobbled down Rueben's, brisket, homemade potato salad, and freshly made pies. The routine hasn't changed for visitors to Shapiro's: pick-up a tray and start the debate on what to pick-up from the long line of delicately made delicatessens.
Whether you're a lifelong Indy resident or first time visitor, a must taste is Shapiros downtown deli or its location at the Fashion Mall, just 15 minutes north of downtown.  If you're flying out and need to take home lunch or dinner, there's a location inside the #1 Airport in North America says the Airports Council International, IND.
If you are seeking comfort post-election, got get comfort food at Shapiros, and break bread alongside a melting pot of people.