A first-of-its-kind fine art fair opens in the Circle City next weekend, celebrating the works of 30+ locally and nationally recognized Black artists. Hosted by local cultural development firm GANGGANG, BUTTER is a multi-day festival bringing the community together. And you should be a part of the action!
About the Fair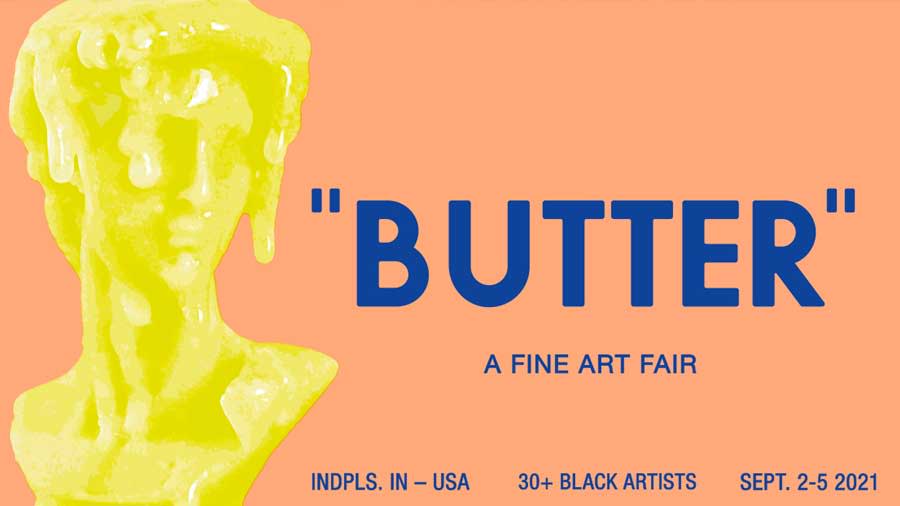 Mali Jeffers and Alan Bacon, co-founders of cultural development firm GANGGANG, created BUTTER—the couple's first major art fair—with the intent to build equity in the arts and the creative economy. The pair is working alongside a team of expert curators, including Samuel Levi Jones, Sarah Hoover, A'Lelia Bundles, and Braydee Euliss to elevate these artists' work on a national level.
Twenty-two local artists will be displaying their work at the fair, which lasts for three days this Labor Day Weekend. Many of these local artists worked to create the #BlackLivesMatter along Indiana Avenue, and you can see their work when you visit this historic neighborhood.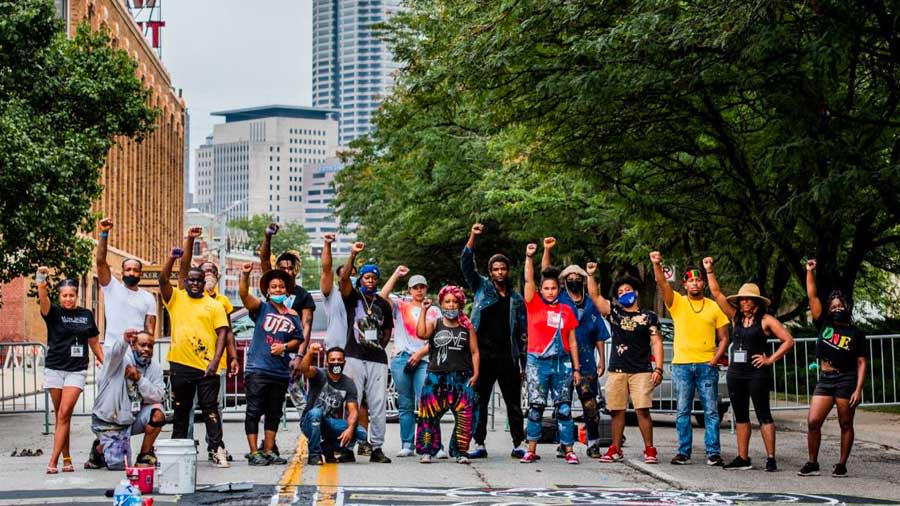 As part of BUTTER, there will also be a Black Art In America™ GANGGANG Fine Art Pop-Up exhibition featuring an impressively curated array of contemporary art and master works by legacy artists: Richmond Barthe, Elizabeth Catlett, Reginald Gammon, Wadsworth Jarrell, Fred Jones, Richard Mayhew, Woodrow Nash, Ronald Walton, Kerry James Marshall, Richard Yarde, Eldzier Cortor, Romare Bearden, Najee Dorsey, Downs, Kevin Johnson, and Khalif Thompson.
Why BUTTER?
You might be asking, "why BUTTER?" The answer in a nutshell: butter makes everything better. GANGGANG is working to enrich the Indianapolis cultural community, spreading the excitement for our city's cultural entrepreneurs.
Just as butter spreads evenly to make your favorite dishes even better, BUTTER will bolster Indy's art scene with burgeoning creative voices.
"On the BUTTER name… it's been essential to recipes for hundreds of years - just like our creative scene and the artists we're supporting," says Mali Jeffers.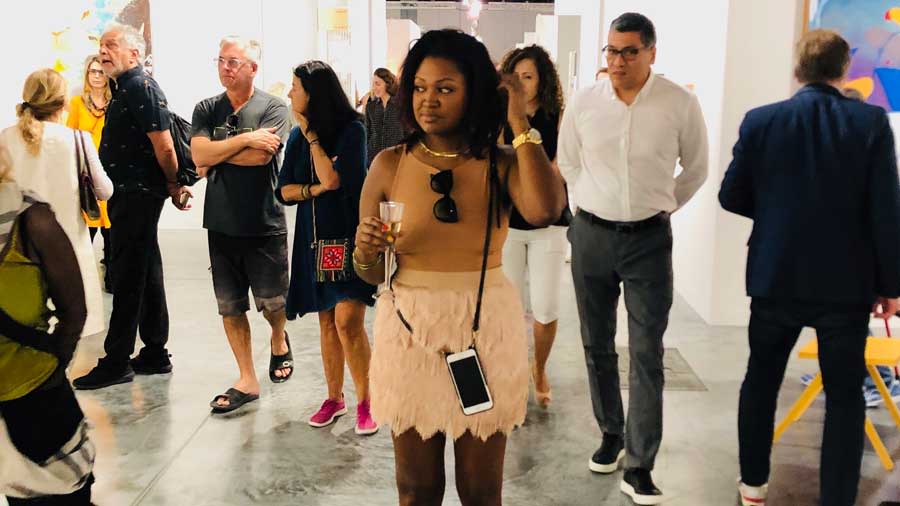 How to Spread the Love
BUTTER will take place in the historic Stutz building September 2 – 5. Tickets start at $25, and are good Friday-Sunday.  This family-friendly event will include live music, BUTTER themed bites and merchandise, and an impressive lineup of stunning artwork.