By Seth Johnson:  
As communities throughout Central Indiana continue to grow and thrive, it's important that we also recognize the area's most prevalent body of water. With this in mind, City of Indianapolis, Visit Indy and Hamilton County Tourism, Inc. have teamed up on the White River Vision Plan, directing focus onto a 58-mile stretch of the river for future betterment.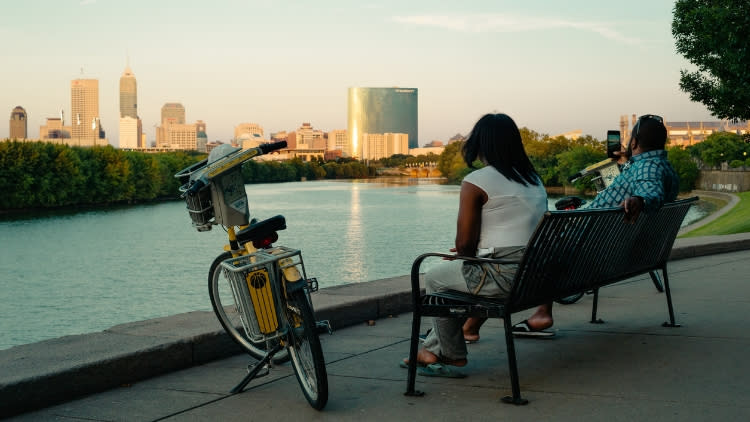 Over the past year, research, discovery and development were done by many area experts to best execute White River improvements. While this was happening, community members and residents also made their voice heard through online surveys and feedback meetings. Now after all of this real-world insight and detailed preparation, the White River Vision Plan will officially launch on Monday, June 3, with a 9 a.m. unveiling at the Indianapolis Art Center.
"We are excited to unveil this historic plan which will include community feedback that has been genuinely included into the plan," said Emily Mack, director of the Department of Metropolitan Development for the City of Indianapolis. "The process has made the bond between Marion and Hamilton counties even stronger and has opened our eyes to the possibilities when communities come together for a common purpose."
"The White River has now become part of everyday planning through this project and the dedication of the consulting team," said Brenda Myers, president and CEO of Hamilton County Tourism, Inc. "The focus to make this a community-based initiative cannot be understated and the authenticity and inclusiveness shown during this process is unparalleled to other projects that came before it."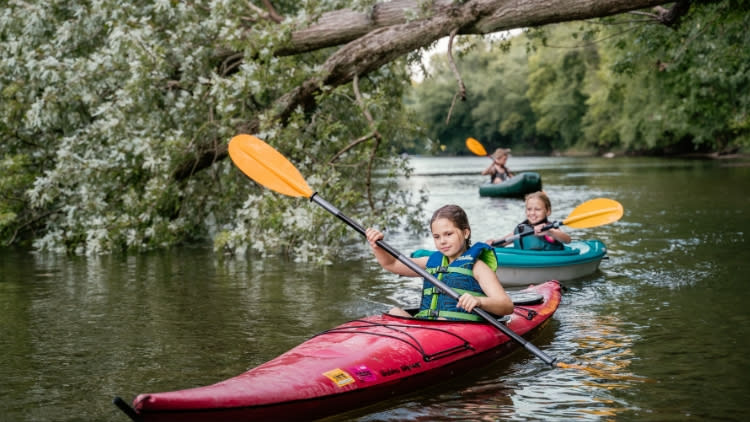 This is pretty big deal. No Indianapolis development campaign has the same magnitude, vision, or encouragement than the White River Vision Plan. In fact, it is the largest waterway development in the country, and by far the most extensive development plan Indy has rolled out in over a century. In celebration of the plan's launch, a whole week of programs and festivities are slated to happen from June 3-7. These include:
Monday, June 3: Plan Release
On June 3 at 9 am, join community leaders, as they roll out the White River Vision Plan.
Tuesday, June 4: Connect
Connect with neighbors and volunteer at community clean ups organized along the White River in both Hamilton and Marion Counties. There are two separate cleanups for you to join at 10 am Tuesday morning, at either Lake Indy Boat Ramp or at River Road Park. Each cleanup is a direct reflection of the City's efforts to enhance our precious waterways. What better way to celebrate than to give the White River some extra love? Plus, the campaign is partnering with Indiana Humanities for a drop-in art activity Tuesday night. This special event is held at Oliver Woods Preserve, a hidden gem along the White River by the Keystone area.
Wednesday, June 5: Dine
One day only, select restaurants on and near the White River are offering exclusive discounts to celebrate the plans launch. Ask about the White River at these locations to receive a deal after 4 pm:     
Courtney's Kitchen
Texy Mexy
Or, plan your own special evening and pack a picnic to eat alongside the river. Potter's Bridge Park in Noblesville, White River State Park in Indy, and many other picnic friendly locations are great spots to celebrate the plans for the White River.
Thursday, June 6: Watch
Over the last year, Indiana Humanities has focused its award-winning Next Indiana Campfires program on the White River watershed and the larger question of how Hoosiers relate to water and to each other across watersheds. To explore these connections further, Indiana Humanities funded the creation of three short films about the White River that will be available for viewing. Screen the films at Nickel Plate District, Pavilion Conference Room, in Fishers from 11:30 am-1 pm with complimentary snacks and drinks. RSVP here.
Friday, June 7: Get Active
We love to actively use our waterways, which is what this campaign is all about! Now it's time to put words into action this Friday. In the morning, join your coworkers for Canoe to Work Day, made possible by Christopher Burke Engineering. Later in the day, head to Federal Hill Commons in Noblesville for a free yoga class to continue the celebration. The activity doesn't end there! From 7 pm to 9 pm, hop on a quick 20 minute riverside urban hike beginning north of New York Street on the West Side of Indy. Then, enjoy a free riverside concert with Palace on the Indy Convergence A Rising Tide riverside stage at the New York Street Bridge and White River Parkway West Drive. The concert is open to the public - feel free to bring chairs and blankets. Finally, join Mayor Joe Hogsett for the New York Street Bridge Lighting at 9:15 pm.
For more information on the White River Vision Plan, visit MyWhiteRiver.com.