The countdown is on! Jolly 'ole St. Nicholas will be making his way down the chimney in no time at all. If you (or especially your kiddos) still need to submit your Christmas wishes to Santa, you're in luck. Plenty of places in the Circle City are rolling out the red carpet for the man in the red suit this December. Obviously, this is a holiday season like no other and each location is taking special and unique precautions to keep everyone safe.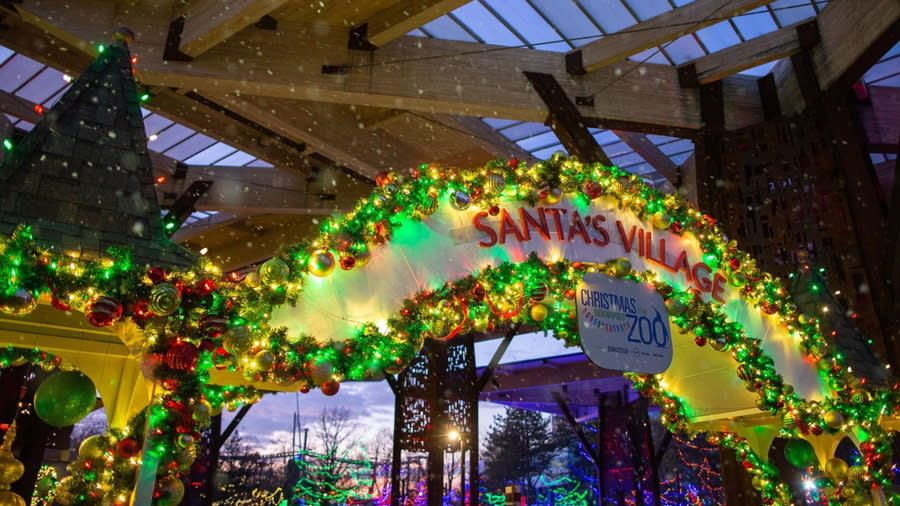 The annual Christmas at the Zoo experience is a great place to visit Santa outside. You'll find him under the Bicentennial Pavilion, Sundays through Thursdays 5 - 9 pm and until 10 pm on Fridays and Saturdays. Need a time earlier in the day? Now through December 23, you can also see him 12:30 - 4 PM. The Indianapolis Zoo also offers all sorts of additional holiday fun AND of course many animals, too! While the entire experience is the cost of regular admission, reservations are required to control numbers.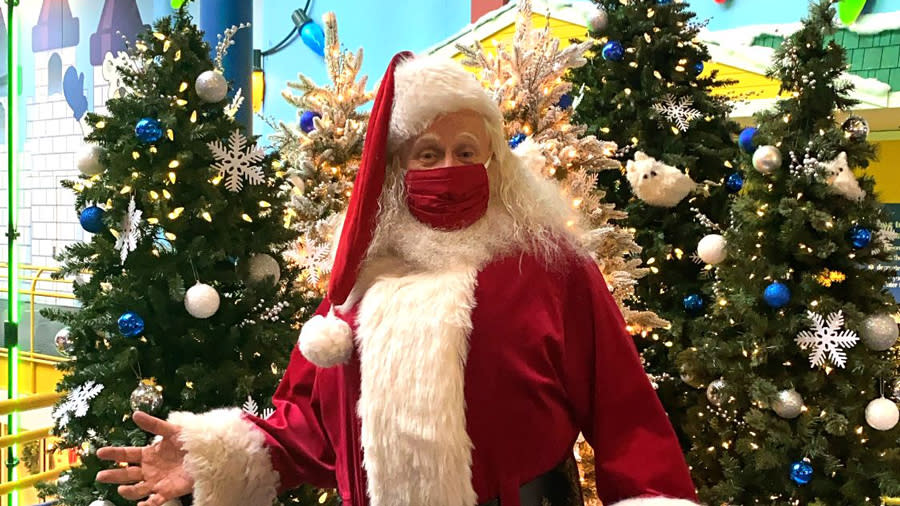 There's still plenty to be jolly about at the Children's Museum of Indianapolis. And opportunities to interact with Santa abound. Families can see Santa from a safe distance in his sleigh and even have their photos taken all the way up to Christmas Eve. You can also send Santa an online letter with your Christmas wishes from the comfort of home. Hours vary and masks are required in the museum. Be sure to check out all of the details here.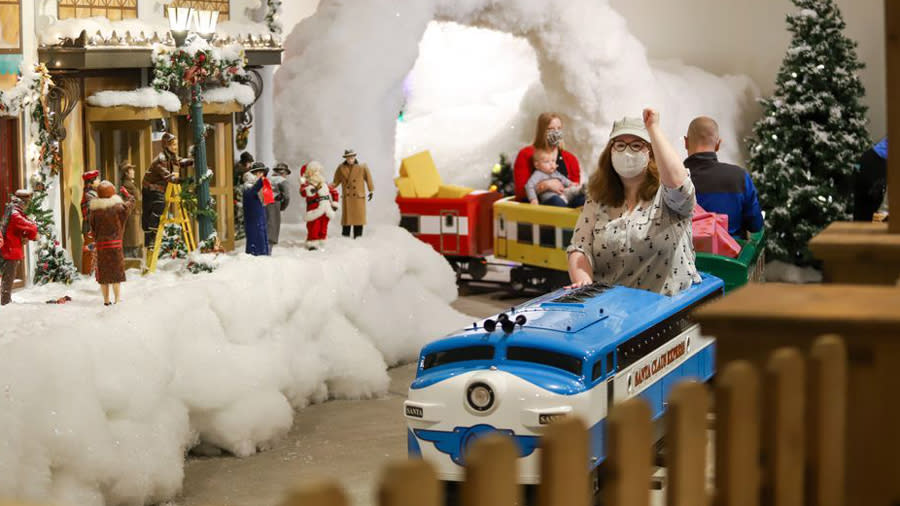 Magic and wonder abound at this year's Celebration Crossing at the Indiana State Museum. Fridays, Saturdays, and Sundays through Christmas Eve, you have the chance to chat from a safe distance with the man in red. Masks are required for everyone, Santa included, this year. Celebration Crossing also features the L.S. Ayres train (I love it!) a.k.a. The Santa Express. You can also hear virtual Christmas concerts, explore the all new Reindeer Barn experience, and much more. While you're at the museum, don't miss the adorable Daniel Tiger exhibit, featured at the Indiana State Museum through January 3, 2021. This year, the State Museum also has a wealth of online experiences for those choosing to stay at home. From L.S. Ayres Tea Room recipes you can make it home to postcards to Santa, family trivia, and so much more, you can't miss all of the holiday fun!
I'll be honest. The Fashion Mall at Christmas time feels like it was lifted straight out of a holiday movie. It's just that beautiful. This year, you can still see Santa socially distanced. You'll also need masks and Santa and his helpers will be masked up, too. Reservations are not required, but recommended. However, to make a reservation, you'll need to purchase a photo package. You can see Santa all the way up to Christmas Eve during regular mall hours.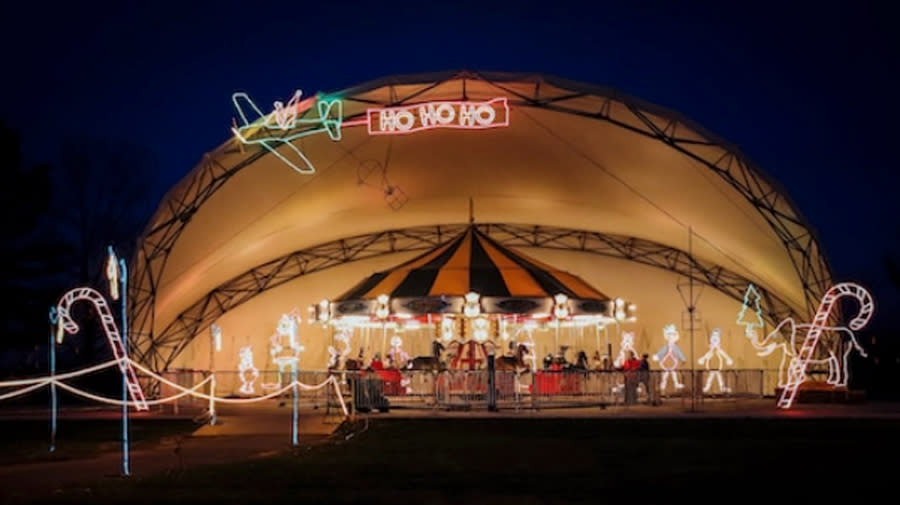 Travel back in time to see Christmas, Hanukkah, and other winter holiday experiences throughout the centuries at Conner Prairie. Special COVID safety measures are in place this year for this outdoor experience. Plus you'll have the opportunity to take Selfies with Santa from a safe distance. Enjoy the sparkling lights of the Winter Wonderland Stroll and take a ride on Kringle's Carousel, too. Advanced tickets are required to visit Santa this Saturday, and to enjoy the rest o the festivities December 18, 19, 20, 22, and 23.
Plenty of health and safety protocols have been put into place this year including temperature checks, sanitization, masks, and a magic Santa Shield. But Cabela's in Noblesville is offering a free Santa's Wonderland experience. Online reservations are required to limit numbers, so you'll want to grab a spot before they all fill.
It's not too late to turn in your wish list this year. And you may still have time to find a place to safely visit Santa, too! Smile with those eyes and make the most of this magical time of the year.