Veterans Day is this Saturday, Nov. 11, and we should all take time to pause from our busy lives to reflect and thank the brave men and women who choose to serve and sacrifice for our greater good. The city of Indianapolis has always been a particularly patriotic city, devoting more acreage than any other U.S. city to honoring our nation's fallen, and is second only to Washington, DC, in the number of war memorials. From the Soldiers and Sailors Monument (the physical and spiritual heart of the city) to the imposing Indiana War Memorial (modeled after one of the Seven Wonders of the Ancient World), Indy's collection of monuments and memorials are a treasured part of the city's fabric.
I invite you to take action this Veterans Day. Here are few things to consider:
Attend the Veterans Day Memorial Service and Parade: The day starts at 10:30 am with a musical prelude on the north steps of the Indiana War Memorial followed by a special service. Then, crowd Meridian Street and cheer with pride as over 80 units march through the city. The parade starts at noon, is apolitical, and gives us all a chance to enthusiastically pay tribute to those who serve.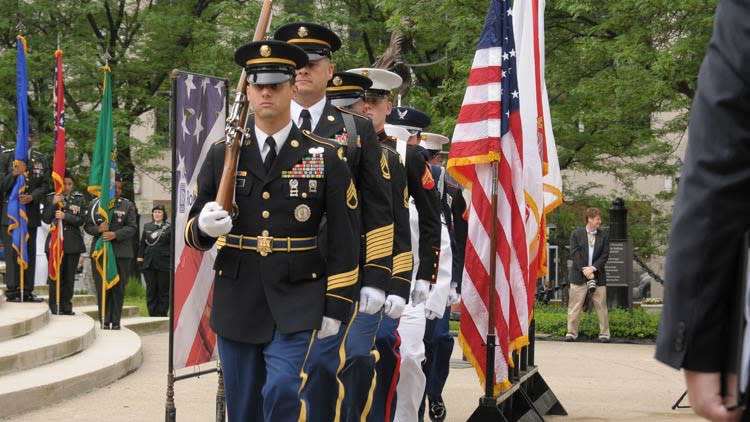 Buy a Brick: Honor a veteran in your life with Bricks of Honor. Each brick is a permanent tribute that honors the memory of an individual American veteran. The brick is engraved with the name, rank, branch of service, and dates of service. The bricks are then placed on Monument Circle, forever surrounding the Soldiers and Sailors Monument. The tax deductible charitable contribution is put back into the museums and memorials honoring America's heroes.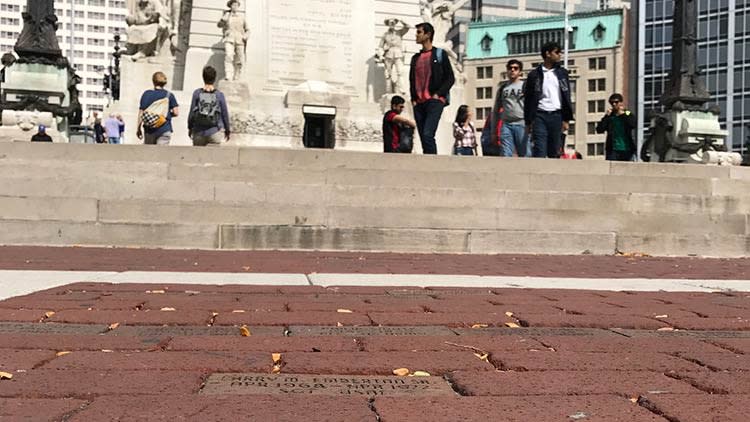 Tour our Monuments & Memorials: Whether with a veteran, with your kids, or by yourself, Indy's monuments are sure to impress and educate. Discover the vast Indiana War Museum and be awed by the grandeur of the Shrine Room inside the Indiana War Memorial. Soak in the view from atop the Soldiers and Sailors Monument. Listen to the stories emanating from the Medal of Honor Memorial along the Central Canal. It can all be enjoyed through a scheduled tour or on your own. Walking and biking tours are available through Active Indy Tours as well as self-guided audio walking tours at Walk Indianapolis.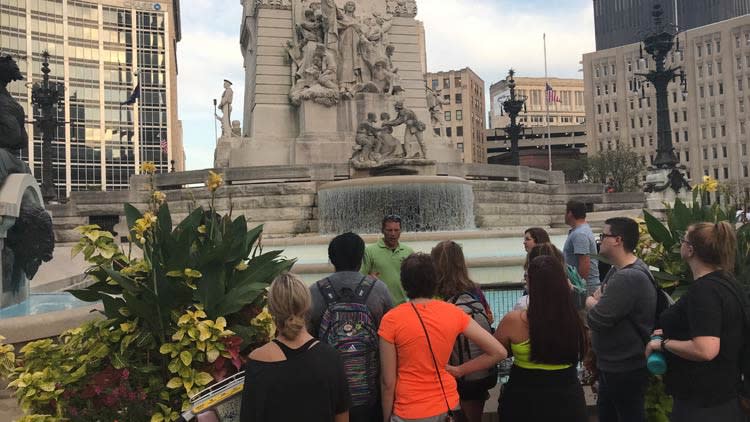 With 25 acres filled with two museums, three parks, and a prized collection of monuments and memorials, Indy has plenty of way to commemorate Veterans Day. As you start planning, here are some enlightening facts* to consider:
Veterans Day originated as "Armistice Day" on Nov. 11, 1919, the first anniversary marking the end of World War I. Congress passed a resolution in 1926 for an annual observance, and Nov. 11 became a national holiday beginning in 1938.
18.5 million: Number of military veterans in the U.S. in 2016
1.6 million: Number of female veterans in the U.S. in 2016
11.6%: Percentage of veterans in 2016 who were black
6.5%: Percentage of veterans in 2016 who were Hispanic
Source: United States Census Bureau