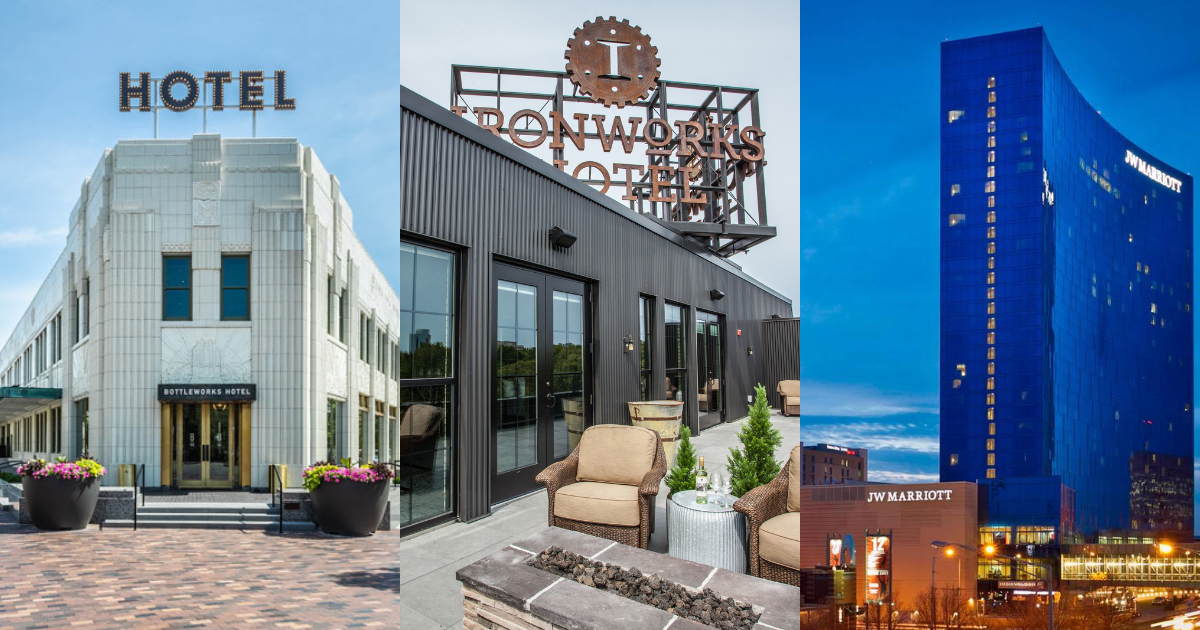 In a celebration of luxury and hospitality, Condé Nast Traveler recently revealed their Top 15 Hotels in The Midwest for 2023. Among the distinguished winners, three remarkable Indy hotels stood out for their exceptional services and accommodations.
JW Marriott Indianapolis — Nestled in the heart of downtown Indianapolis, JW Marriott embodies opulence and sophistication. With luxurious rooms, upscale dining options, and top-notch amenities, it's no surprise that this hotel made the prestigious list.
Ironworks Hotel—The Ironworks Hotel, located in on the north side of Indianapolis, seamlessly blends industrial charm with modern elegance. Guests are welcomed into a world of style and comfort, surrounded by unique design elements and impeccable service.
Bottleworks Hotel— The Bottleworks Hotel, an historical gem in Indianapolis, exudes urban chic and historical significance. The 140-key boutique Bottleworks Hotel occupies the top two floors of the historic Coca-Cola Bottling Works. This boutique hotels offers a blend of culture and luxury, it's a haven for those seeking a distinctive and memorable stay.
These hotels, recognized by Condé Nast Traveler, embody the pinnacle of hospitality, establishing them as the preferred options for visitors exploring Indy. Book your stay today.