Each year, Visit Indy gathers key Indy advocates and community leaders to share the state of Indianapolis tourism. This past Tuesday, we recently shared our "Top 10 Reasons to Celebrate the Power of Indy Tourism," featuring the reopening of the Madam Walker Legacy Center, the Bicentennial celebration, and David Letterman.
Here are the Top 10 Reasons to Celebrate Indy
#10: National Media is Buzzing About Indy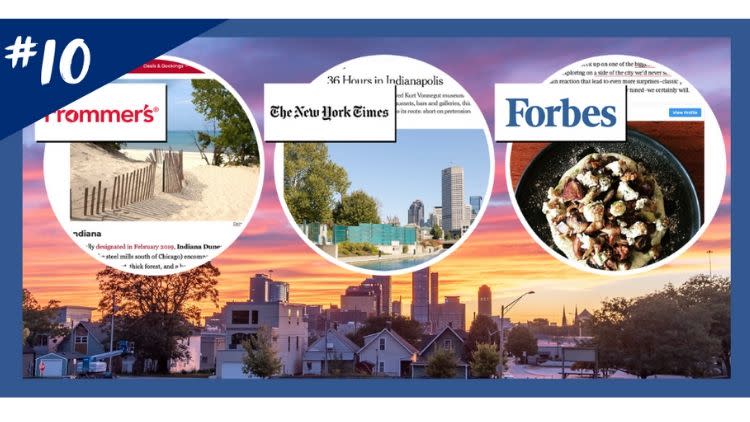 National media sang Indy's praises. Some of our favorites from last year include the most coveted ink in the travel sphere, The New York Times' 36 Hours (in Indianapolis). We finished the year strong as Frommers canvassed the globe and selected Indy as one of the "Best Places to Go in 2020," being only one of four domestic destinations on their roster of 20 locations. Forbes followed up with also naming Indy on their list of the "Best Places to Travel in the U.S. in 2020."
#9: Indy's Air Traffic Controllers are Busy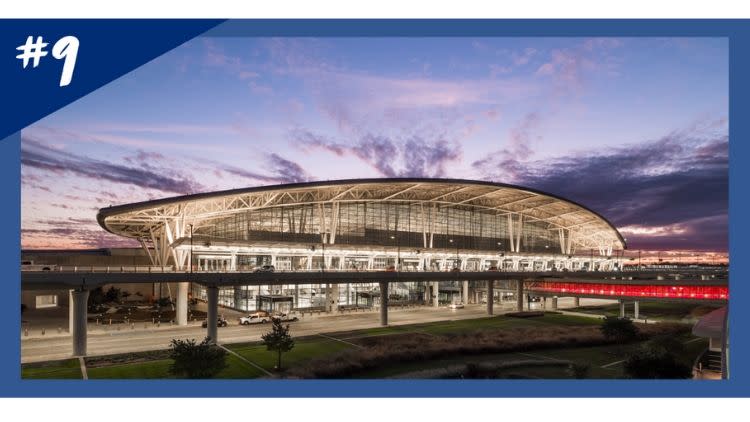 Not only did the Indianapolis International Airport get named the #1 Airport in North America for the sixth year in a row by Airports Council International, they've added airlift to 15 new cities over the past decade. And, this time next week, we'll be hosting 700 key airline decision makers to the city for the annual Routes Americas air service conference, making Indy only the third U.S. city to ever host this conference. This conference win has the potential to make a substantial impact on our economy with future airlift opportunities.
#8: Shining a Light is Casting a Light on Indy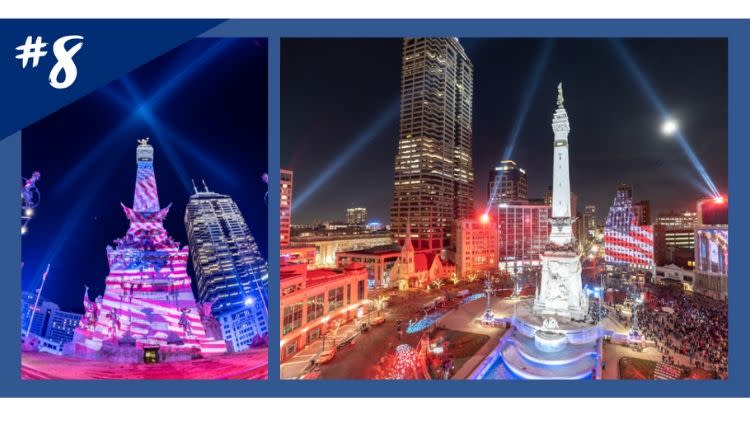 Through the great work of our partners at Downtown Indy and the Indiana War Memorials Commission, the epicenter of Monument Circle added a major resident and visitor amenity with anightly light show blanketing Soldiers & Sailors Monument that pays tribute to our veterans.
#7: The National Urban League's Conference Provided a Lasting Legacy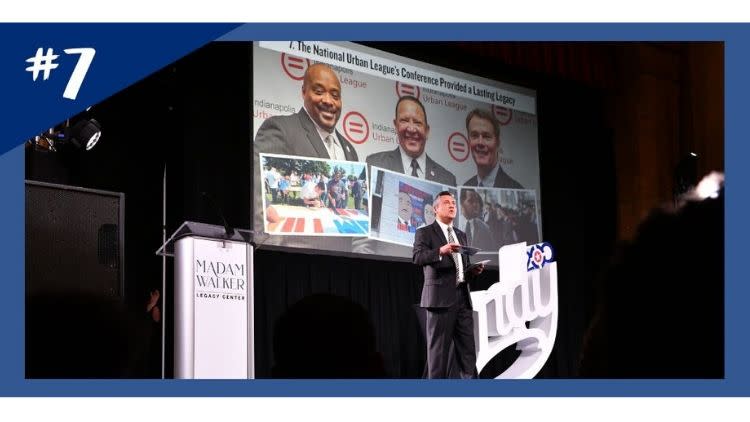 Twenty-five years after hosting the National Urban League's conference in Indy, we were able to win them back last year to convene nearly 20,000 attendees, once again. The conference left a lasting legacy with free workshops, health screenings, a legacy project, and new art installations in the city. We were proud to welcome the group back to Indy while seeing a $10 million economic impact.
#6: Game-Changing Expansion is Moving the Needle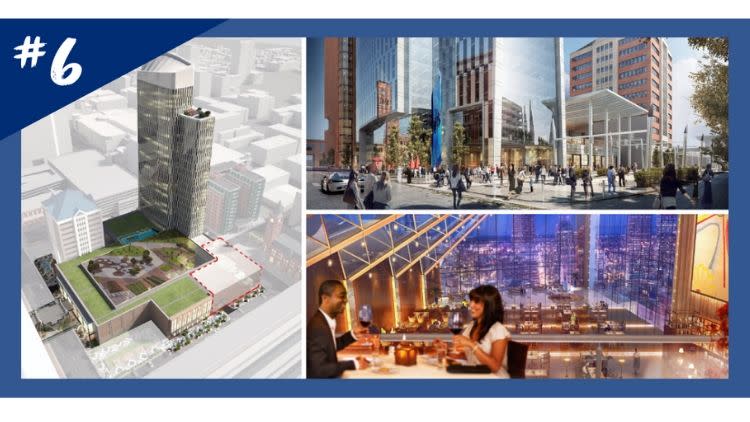 Visit Indy will generate new convention business with Indy's game-changing expansion, including a new 50,000-square-foot ballroom, 70,000 square feet of additional meeting and pre-function space, and a new 800+ room Signia Hilton (one of the first three in the world) connected to the Indiana Convention Center.
#5. Big Conventions Recommit (and New Big Conventions Commit) to Indy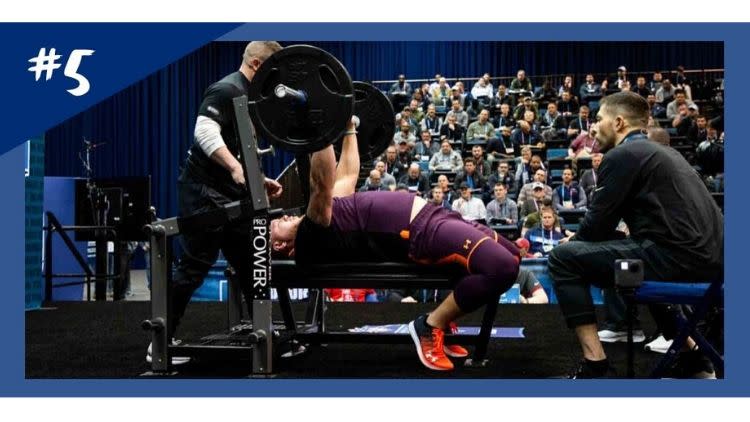 After plans were announced last year to expand the Indiana Convention Center, Indy's repeat visitors were excited to put ink to paper and recommit for future years. Gen Con extended their stay in the city through 2024. The National FFA Convention & Expo will now welcome 70,000+ future agriculture leaders to Indy through 2031. Other recommitments include the NFL National Scouting Combine, FDIC International, and Performance Racing Industry. This expansion has also caught the eye of the American Dental Association, a group we've been working to book since 1999, and the American Society of Association Executives (who host what is known as the "Super Bowl" of association meetings), both set to meet here in 2026. That'll be a big year!
#4: A River Runs Through Indy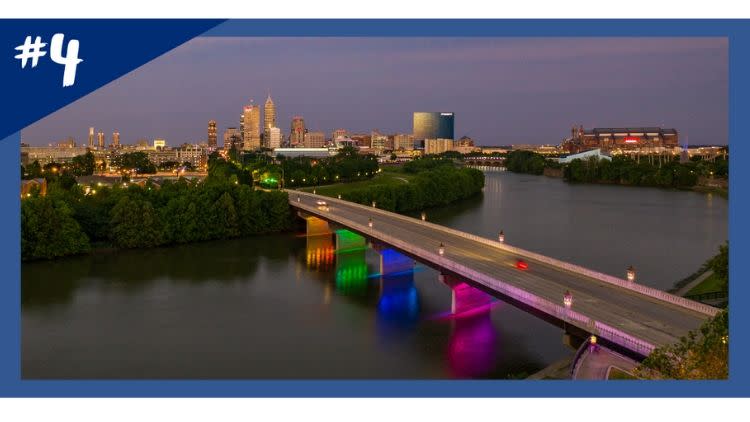 Via the continued momentum of our ever-evolving Tourism Master Vision, we're developing and assisting with tangible strategies that support what Indy regional tourism should look like by 2025 and beyond, including the creation of beaches along the White River. In 2019, the Lilly Endowment granted Visit Indy funding to help develop Belmont Beach near Rev. Mozel Sanders Park for residents and visitors to enjoy. This new infrastructure is expected to be completed in 2020. You can find the complete Tourism Master Vision here.
#3: The Bicentennial will Elevate the City's Brand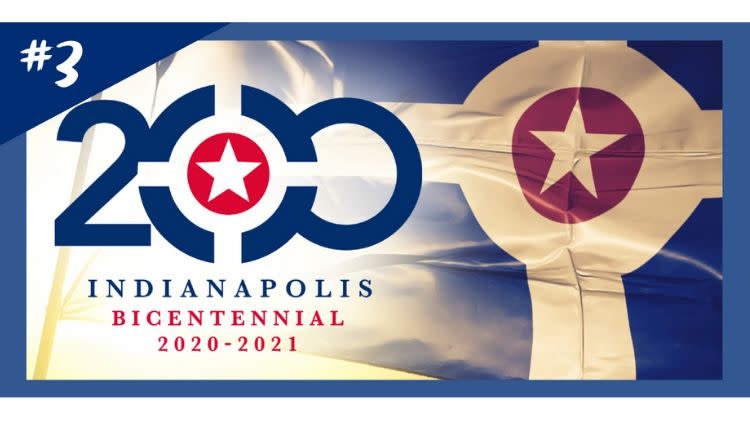 Mayor Hogsett addressed the crowd with plans to celebrate Indy's bicentennial, kicking off in June of 2020 through May 2021, with initiatives to elevate Indy's arts, music, and culture scene through events, exhibits, and larger-than-life mural installations of Indy legends. The Mayor also revealed the official Bicentennial logo, which was selected from over 100 submissions received during the logo contest last fall.
#2: It's a New Track Record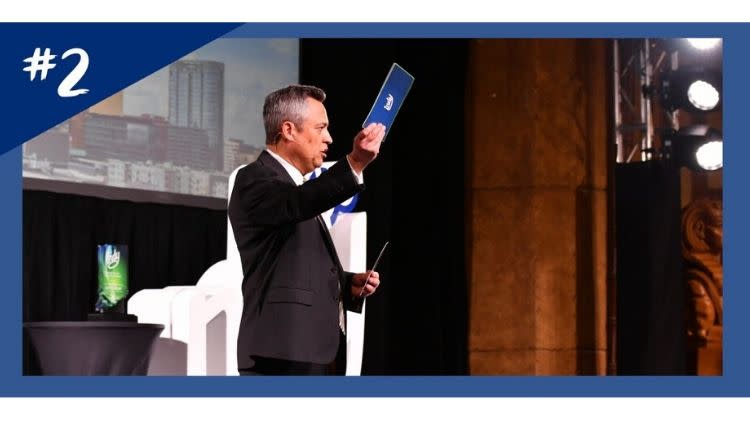 Central Indiana hotels sold a record-setting 7.94 million rooms in 2019! That's a lot of heads-in-beds to keep our city and the region bustling into the future.
#1: David Letterman was in the House!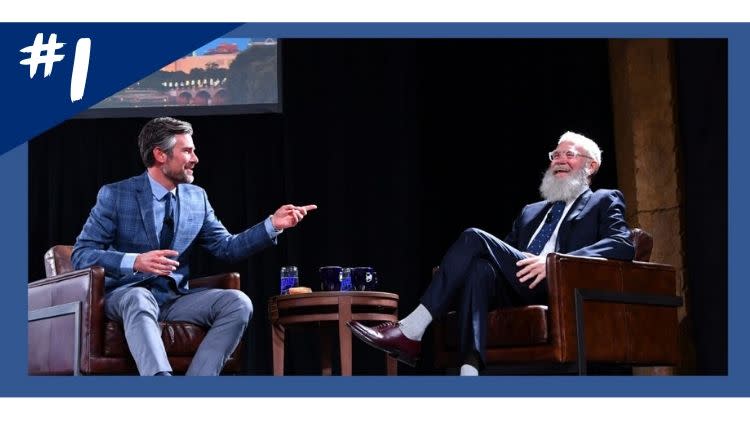 David Letterman gave remarks from the historic Madam Walker Legacy Center stage as he accepted the Bill McGowan Leadership Award, Indy's highest tourism honor. We were proud to be in this renovated space with our internationally known hometown hero. These successes could not be achieved without the continued support of our community leaders and tourism partners!