Alongside destinations like Marrakech, Morocco, and Osaka, Japan, Indy is on the list of TIME Magazine's World's Greatest Places 2021. TIME Magazine chose 100 destinations to feature in this prestigious collection, and it's no wonder Indianapolis, with the new Bottleworks District, made the list.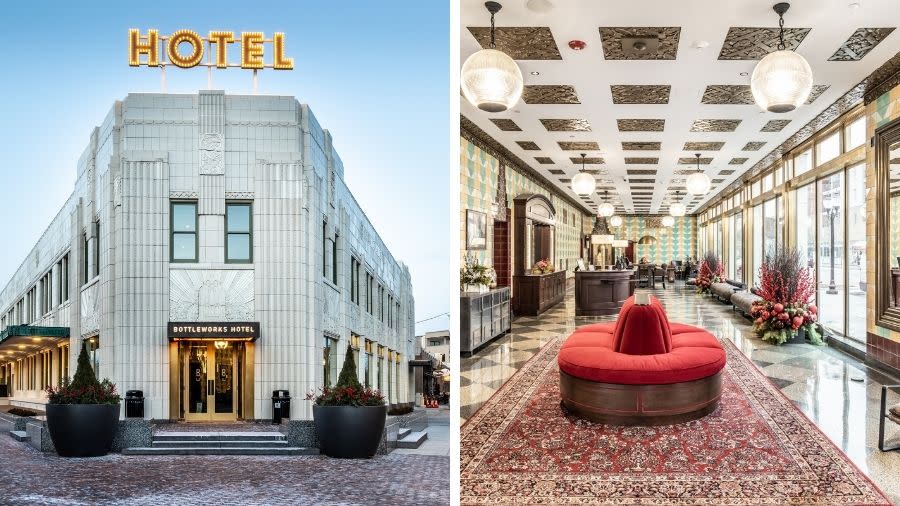 Housed in the previous Coca-Cola bottling plant, Bottleworks District was designed to reflect its Art Deco-meets-infrastructural past. Reference to Coca-Cola are everywhere: from the names of the 12-acre complex's amenities to the original signage from the era. Therefore, Aniesia Williams aptly names her Indianapolis write up in TIME Magazine "Bottle service."
With the District's focal point being Bottleworks Hotel (pictured above), a 139-room property with a classic façade and striking interior, the neighborhood is instantly recognizable to Indy residents and visitors alike.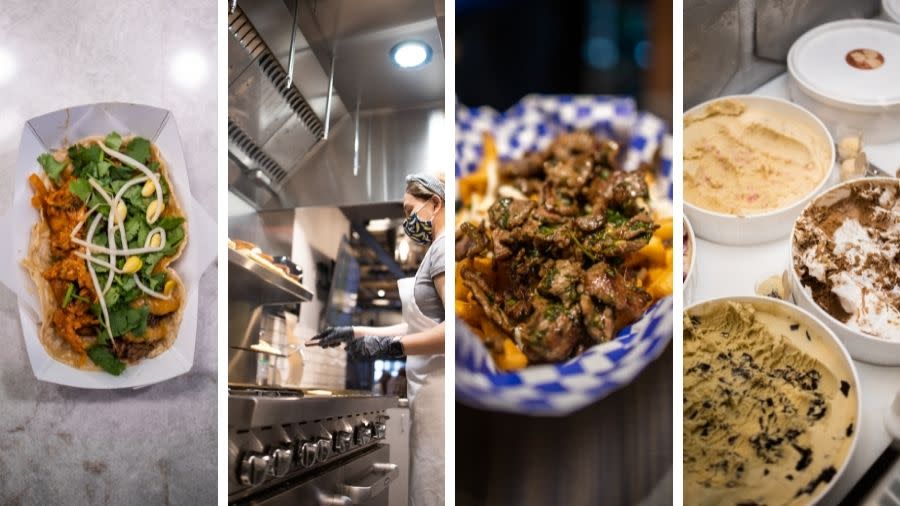 The Garage is home to more than 20 food and beverage vendors and offers an array of cuisines to enjoy (pictured above). And right next door is Living Room Theaters, where you can discover a new flick or catch an independent film. 
Indianapolis is now named to three major publications' lists for the top destinations in 2021, with TIME Magazine rounding out the list holding both Travel + Leisure and Condé Nast Traveler's accolades from late last year.