In honor of the 100th running of the greatest spectacle in racing, the Indianapolis Motor Speedway received a $92 million facelift. But the renovations in Speedway don't stop there. The town has taken its slogan, "More than a day in May" to heart and given its main drag new life with exciting new attractions and eateries. Celebrate the month of May in Indy by taking a pit stop and checking out the new additions to the scene in Speedway.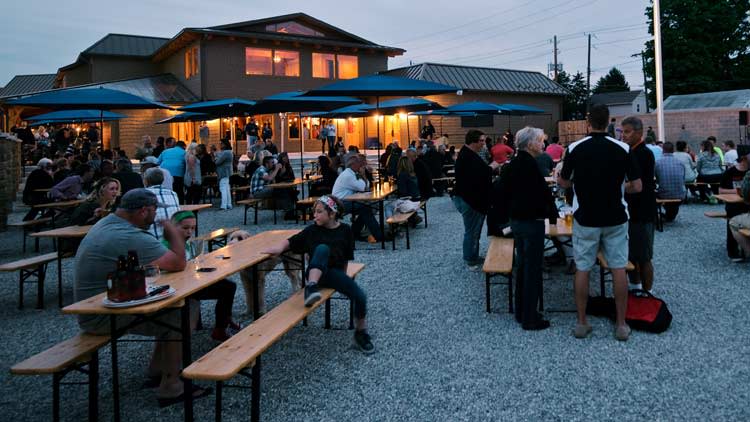 It's called "Big" Woods for a reason. Step inside Speedway's hottest new gastropub and you'll see why: it can fit 300 guests inside its great hall and an additional 300 patrons in its outdoor beer garden. The owners capitalized on the racing fever with a bar shaped like the IMS oval. Patrons rave about the pulled pork - on a sandwich, on nachos, the works. Don't forget to wash it down with a Quaff On! brew, the beer-making branch of Big Woods.
---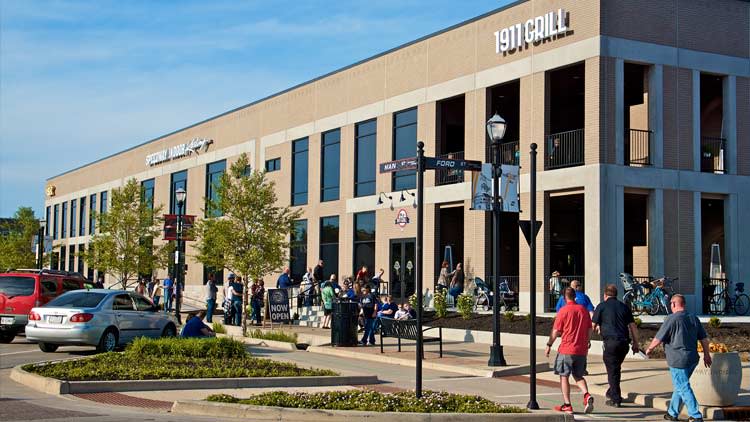 IndyCar team owner Sarah Fisher may be retired from the racing scene, but her newest pursuit is an indoor karting track just steps from the IMS. Expect a two-level road course that can change configurations to accommodate novice and experienced karters alike. Refuel at the in-house 1911 Grill featuring classic American cuisine. 
---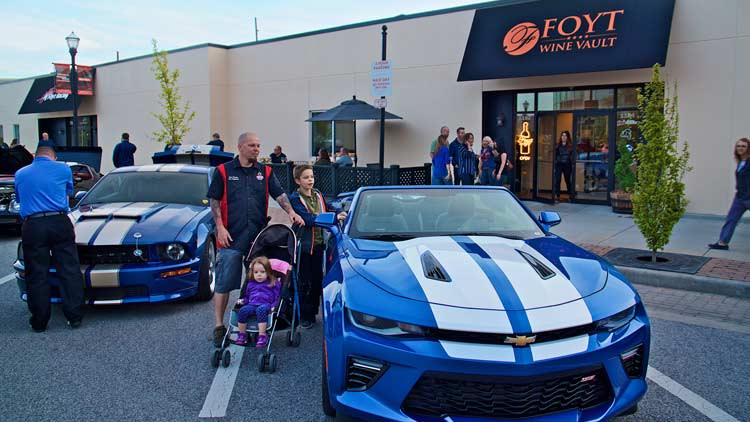 That would be Foyt, as in the four-time winner of the Indy 500, A.J. Foyt. In this 45,000 square foot wine bar, guests can sample Northern California wines amidst Foyt racing paraphernalia. His IndyCar from the 1992 race is even on display in its full glory. Not a wine person? Enjoy one of the craft beers on tap and local artisan eats like Tulip Tree Creamery cheese, Smoking Goose meats, and sweets from The Best Chocolate in Town.
---
You don't need to consider yourself a daredevil to try these "aggressively fun" craft brews. Daredevil's three-story structure, which includes a taproom, patio and lawn area, is the first newly constructed production brewery built in Indy since the Prohibition era. Beer lovers keep coming back for IPAs like the "Liftoff" along with stouts and ales.
---
If you're headed to the track for 500 festivities, step outside the oval and stroll along Main Street to discover Speedway for yourself. It's full speed ahead for this reenergized neighborhood on Indy's Westside!