As travelers make their way back to Indianapolis this summer, they have a stunning new attraction to explore, as Newfields unveiled THE LUME Indianapolis this July.
An extraordinary multi-sensory experience created by Australian-based Grande Experiences, THE LUME Indianapolis occupies the entire fourth floor at the Indianapolis Museum of Art at Newfields, making it the largest continuous exhibition space in Newfields' 137-year history. Having already wowed global audiences, THE LUME features almost 150 state-of-the-art high-definition projectors that can transform two-dimensional paintings into a three-dimensional world that guests can explore through all their senses.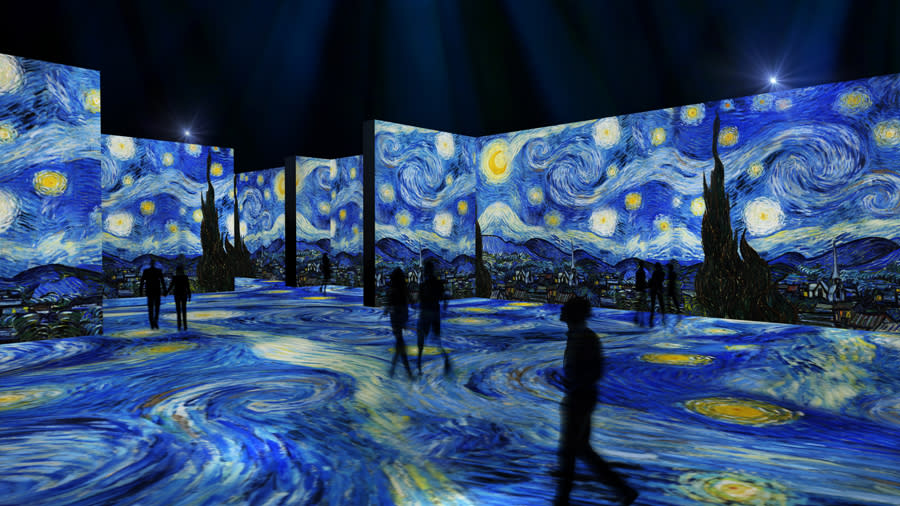 Immersed in the Magic
THE LUME Indianapolis allows guests to explore the work of the post-impressionist painter Vincent Van Gogh in an unforgettable way. Among the most famous and influential artists in the history of Western art, Van Gogh is known for Sunflowers (1888, National Gallery, London) and The Starry Night (1889, The Museum of Modern Art, New York), both of which will be key highlights of this dynamic experience. Guests will also be invited to see Newfields' own iconic painting by Van Gogh, Landscape at Saint-Rémy (1889) at the exhibit while they witness Van Gogh's paintings come to life in THE LUME.
Guests are able to see the magic unfold in an accredited art museum, making the experience truly memorable and one-of-a-kind. Plus, guests are able to walk around the exhibit floors with a few craft cocktails or speciality beverages, including a Lume & Tonic, Lumeonaid, and Sunflower Suckers.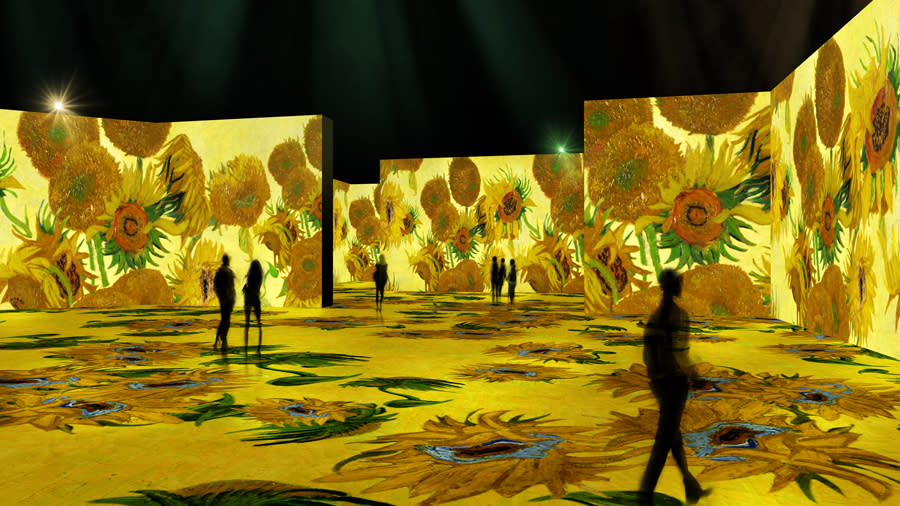 About THE LUME
THE LUME was created by Australian-based Grande Experiences, who have held more than 190 exhibitions and experiences in more than 145 cities worldwide and reached over 17 million visitors. The company's founder, Bruce Peterson, reimagined touring exhibitions 15 years ago by pioneering advanced, multi-sensory technology to engage audiences more deeply with compelling storytelling techniques within a fascinating exhibition experience. Peterson said THE LUME is the answer to global audiences' growing appetite for meaningful and shared experiences and is proud to bring this next-generation immersive art gallery to Newfields.
"The cultural scene is vastly changing as visitors demand new experiences. We have been at the forefront of this movement globally as our popular exhibitions have quickly moved from artifact-based, to multimedia, to multi-sensory and now to very experiential," says Bruce Peterson, Grande Experiences founder. "Today, we engage many more new audiences through this style of experience. We are engaging new audiences to appreciate the arts in a different way, and we know from our work internationally that it will encourage more people to visit places like Newfields with renewed appreciation."
Don't Miss Out!
Go to discovernewfields.org/lume to learn more and purchase your tickets.