In less than three weeks, more than 61,000 people will descend upon Indianapolis for the Best Four Days in Gaming. Gen Con is celebrating its 49th year of hosting the original, longest-running, and most-attended gaming convention in the world, and it happens right here in Indianapolis. 
Gen Con attendees are some of the nation's top tech talent and TechPoint, the growth initiative for Indiana's tech ecosystem, is seizing the opportunity to extend their Gen Con experience beyond the convention walls and show them what the Indy tech scene has to offer through the League of Xtraordinary Programmers event on Friday, August 5. 
If you work in tech and are visiting Indianapolis for Gen Con, consider these reasons why TechPoint's League of Xtraordinary Programmers should be on your after-hours events list.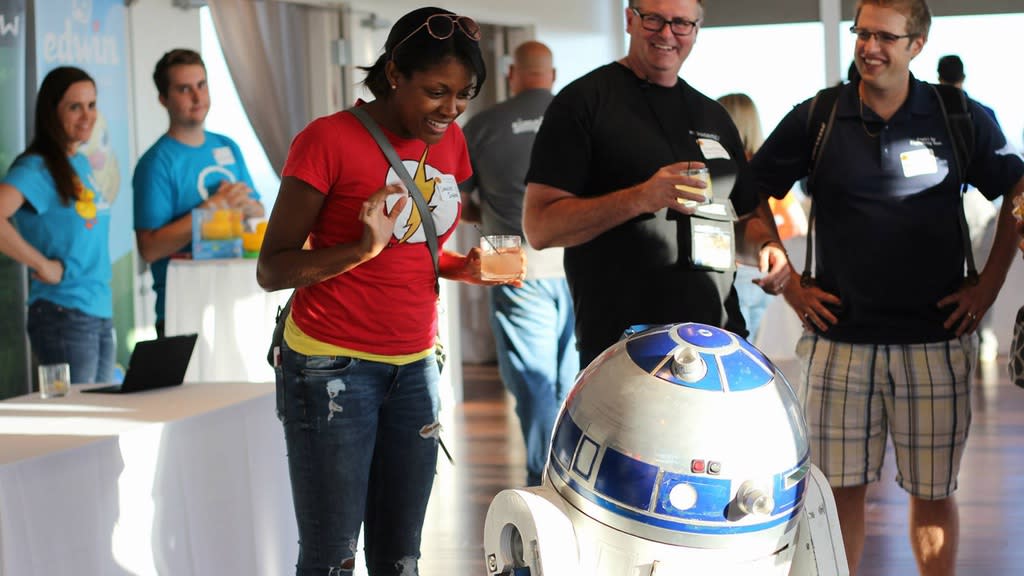 Catch a sneak peek at yet-to-be released games
Two midwest game companies will debut their newest games to the public for the very first time. Idea Wall Games will be presenting their very first game, Diabolical!, a mischievous card game where you play a villain trying to take over the world by enlisting the help of bizarre minions and effectively commanding them to ensure your victory.
Meet Indy game companies
Plow Games, a company located right here in Indianapolis, will debut the newest addition to their line of games, Last Front: The Fast-Paced Game of Global Domination. Last Front is a World War II tabletop bidding/take that style card game focused on outbidding and out burning your opponents to capture the most territories that came about as the result of a Kickstarter campaign.
Action Phase Games, a game design studio out of Indianapolis, recently made a splash as it was acquired by Indie Boards and Cards out of Oakland, California, further putting Indianapolis on the map as a gaming hub. They most recently released Heroes Wanted, a tactical card and board gamewhere players will play as costumed superhero-hopefuls, attempting to fulfill their dreams of becoming a member of Zeta City's exclusive crime fighting super team. Action Phase Games will become a regional office for Indie Boards and Cards and will be on hand at the League of Xtraordinary Programmers to geek out with fellow techies.
Bloomington-based RareSloth will be on site as well to debut King Rabbit, sequel to their critically-acclaimed iOS app Furdemption. King Rabbit is a puzzle-platformer set in a beautiful and dynamic world and features a collection of interesting puzzle items and enemies that challenge your mind and delight your senses. Immerse yourself in a beautiful world ripe with secrets which may never be discovered as you play.
Demo the V3 Occulus Rift 
Plow Digital, an interactive development agency out of Indianapolis, is allowing guests to demo the V3 Oculus Rift. Rift is unlike anything you've ever experienced. Whether you're stepping into your favorite game, watching an immersive VR movie, jumping to a destination on the other side of the world, or just spending time with friends in VR, you'll feel like you're really there. Get up close and personal with 3D printers 3D Parts Mfg, LLC will be showcasing four different 3D printers onsite and will be bringing Gen Con characters to life and allowing guest's imaginations to run wild. It won't take long to see whythis is not your grandfather's manufacturing.
Drink local
Enjoy complimentary hand crafted cocktails from Hotel Tango Artisan Distillery, Indiana's first small batch distiller. They promise you'll be able to taste the difference that Hoosier heads, hands, and hearts have made.
Join TechPoint and the Indy tech community at the League of Xtraordinary Programmers on Friday, August 5 at The Crane Bay from 7 to 9 pm. Early bird tickets are $12 until July 31 or you can pay $15 at the door.