If you've followed me even for just a hot minute, you know that saving money is one of my greatest passions in life. A close second would be telling other people how they can save money, too. I mean who doesn't love to save money?
Each and every time I plan a trip anywhere, I spend hours combing the internet looking for coupons and discounts. In the days and weeks leading up to a visit, I do everything I can to make the most of every penny I spend.
If you're visiting Indianapolis (or even if you just live here), I have good news. You don't have to spend hours and hours just to save money. That's because Visit Indy and Indy Daily Deals has done so much work on your behalf already.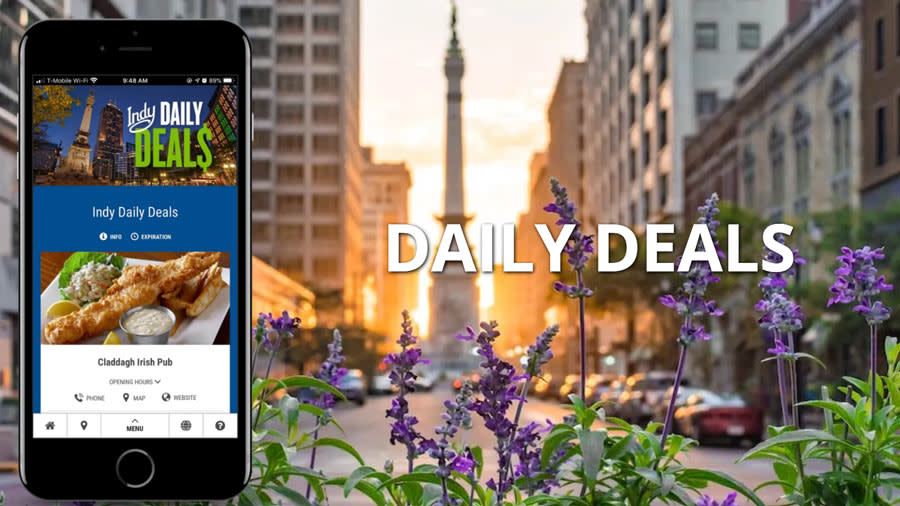 Here is all you need to do:
Go to the Indy Daily Deals page and sign up for the mobile passport. It's 100% free to gain access to all of the money saving deals rounded up there. You simply enter some basic information and shortly thereafter, you receive a text on your phone. Click on the link and you'll be whisked away to offer after offer for all sorts of restaurants, hotels, attractions, and more! It really is that easy.
Here are some of the deals you receive:
While the deals will change from time to time, many of them remain available regularly. Here are some of my favorites:
There are many more deals, too! You'll want to go here to check them all out. Saving money is easy, mobile, and even fun Indy Daily Deals. What are you waiting for?