The memes have once again announced the annual calendar change. January and February lasted an eternity. The temps in March and April bobbed up and down. But friends, the good news is indeed "It's gonna be May." We LOVE the month of May for a myriad of reasons here in the Circle City. But this year, there's even more for you to love.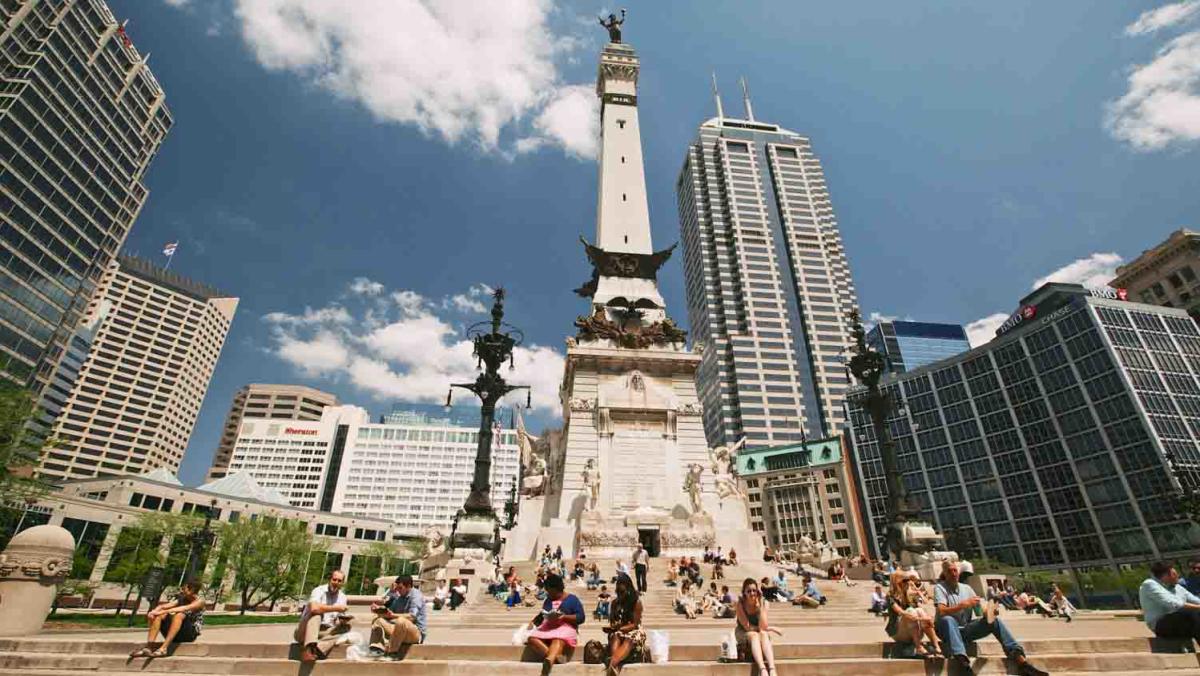 The entire state of Indiana celebrates Visit Indiana Week May 5 - 11. It's a week where you can discover the best of our Hoosier home. Whether you're an explorer in your own hometown or paying us a visit thanks to the festivities of the 500 or simply looking for a quick get away, you get to take advantage of discounted or free admission from all sorts of businesses and attractions during special themed days of the week. 
We don't want you to miss a single minute of all of the fun here in Indianapolis. When you Visit Indy during Visit Indiana Week, you'll have an opportunity to explore the best of the best each and every day. 
May 5: State Parks Sunday
Our week kicks off with FREE admission at 51 State Parks throuughout the entire state thanks to the DNR. Here in Indianapolis, don't miss the opportunity to explore beautiful and historic Fort Harrison State Park. Get your hike on, plan a picnic, or simply play on over 1700 acres of beauty.
May 6: Get Moving Monday
Get that Monday Motivation by moving! Recognized as being one of the best cities to both bike and run, Indianapolis offers a wide variety of ways for you to hit the trail. Running and biking in Indy saves you cash while keeping your fitness goals in check. You can also score a great deal at Go Ape Indianapolis during Visit Indiana Week. Check out this coupon for the details. 
May 7: Tasty Tuesday
Your active Sunday and Monday might lead to a hungry Tuesday. Have no fear, Tasty Tuesday should help you get through it. Check out one of Indy's Top 25 Local Restaurants. Score a free drink with coupon at Soupremacy. Or get 10% off your check at Garrison Restaurant at Fort Harrison State Park.
May 8: Way Back Wednesday
History buffs rejoice. This day is all about you. Planning a history based trip in Indianapolis has never been easier with our special guide. Plus, on Wednesday, the Indiana History Center will offer FREE admission. You can also get $1 off your tickets for the Benjamin Harrison Presidential Site. The Rhythm! Discovery Center and Indiana State Museum are offering discounts, too.
May 9: Thirsty Thursday
On Thursday, wet your whistle at one of the top notch Indy Breweries. In particular, don't miss the deals from Chilly Water Brewing, Easley Winery, Metazoa Brewing Company, New Day Craft, and West Fork Whiskey Company.
May 10: Family Fun Friday
Feel like the fam needs a break? Check out all the fun you could have with these Indianapolis Trip Ideas for Families. Discounts are available at the Eiteljorg Museum of American Indians and Western Art, Fastimes Indoor Karting, Go Ape Indianapolis, the Indiana State Museum, and the Rhythm! Discovery Center.
May 11: Sweet Saturday
Cap your week with a sweet treat! Our Indianapolis Ice Cream Guide is certain to help you find the best place to get scoops of deliciosness. Don't miss these special deals from CRAVE Ice Cream Social and the Garrison Restaurant at Fort Harrison State Park.
Zero in on one special day or party all week long. No matter what you choose to do, Visit Indiana Week plus Visit Indy = discounts and fun to start our engines during the month of May.