Guest Written by Caity Withers - Arts Program and Marketing Speclialist, IND
---
Travelers have spoken, and for the tenth year in a row, the Indianapolis International Airport (IND) has been named "Best Airport in North America" – making it the only airport in the United States to win the honor for a straight decade.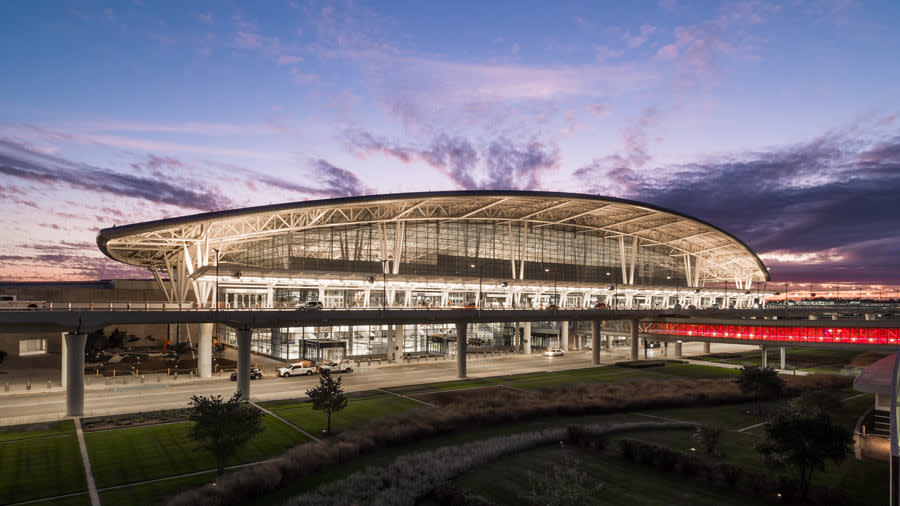 The prestigious recognition comes from the industry's most respected trade organization, Airports Council International (ACI), and their Airport Service Quality Awards, which are determined based on passenger feedback independently collected by the ACI program on the day that passengers travel. The award captures the passenger experience based on 34 key performance indicators, such as access, check-in, security, food and beverage, and cleanliness of overall facilities.
"It's the love and relentless dedication that our staff has put into this place that has made us the top airport in North America again and again – more times than any other airport in the country," said Indianapolis Airport Authority (IAA) Executive Director Mario Rodriguez. "This is a tremendous honor, and we are incredibly proud of all the people who make this airport an example that all others can aspire to."
In true Hoosier hospitality spirit, IND is proud to continue to offer service excellence for all who travel through Indy.
As we celebrate National Aviation Day on August 19th, here are ten reasons to love IND.
---
1. Grand Welcomes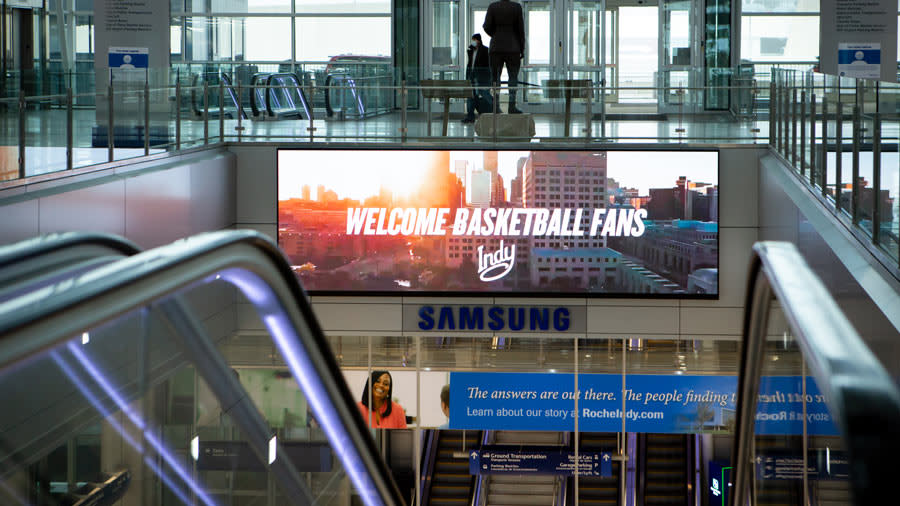 Every passenger who arrives at IND is greeted with soaring ceilings, expansive windows inviting incredible natural light in, clean corridors, and ease of navigation from gate to ground transportation. But IND is also skilled at going above and beyond to create a grand first impression for visitors arriving for major events from conventions to competitions. Indy is unmatched at hosting major sporting events, having hosted the entire NCAA March Madness in 2021 (something no other city has pulled off), 2022 College Football National Championship, and the annual Indy 500. The city also welcomes some of the biggest conventions in the country year after year, including Gen Con - North America's largest gaming convention, and National FFA. IND loves partnering with event organizers and civic organizations to make those attendees feel welcome through art, signage, music, and more, and the "Be the I in INDY" sculpture in Civic Plaza continues to be a fan favorite for photos upon arrival or departure.
---
2. An Emphasis on Health and Safety
Even before the pandemic, and certainly since, health and safety of travelers and frontline workers has been a top priority for IND. The airport was one of the first to earn a Global Health Accreditation from Airports Council International after the onset of COVID-19, and a strong focus on operations safety has earned the terminal a perfect 100% rating on FAA certification inspections 21 of the past 22 years.
---
3. Local Art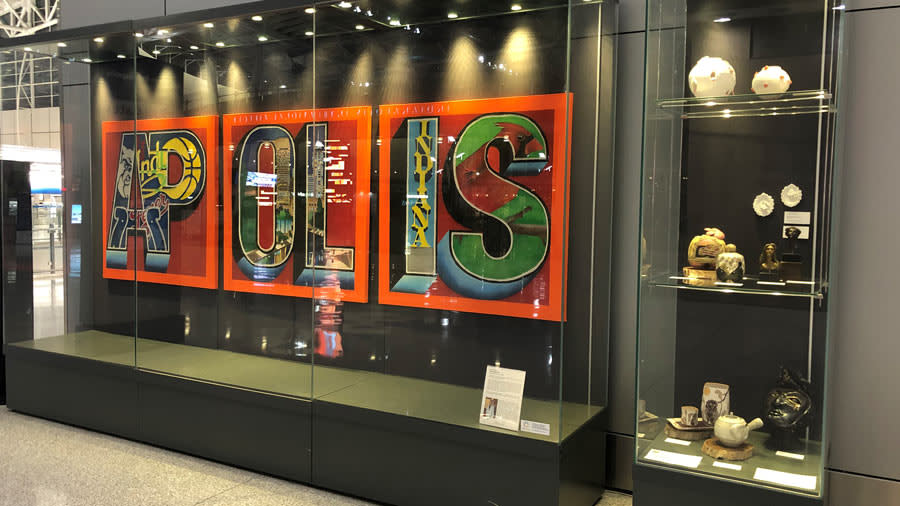 IND is dedicated to uplifting Indy artists, particularly female and BIPOC artists, to celebrate the beauty, diversity, and legacy of our city's people. The KIND Gallery is a dedicated space post-security that features rotating exhibitions throughout the year. Large scale temporary murals recently honored Hoosier icons like Madam C. J. Walker and Major Taylor, and additional murals adorn construction walls to beautify concession refreshes. Throughout the summer, local artist Jackie Head has been installing colorful "Put-In Cups" on the fence approaching the terminal and parking garage. Once completed, it will be the largest fence art installation of its kind in the country. IND believes in placemaking through public art, commissioning more than 50 local artists in 2021.
---
4. Commitment to Diversity, Equity, and Inclusion
The IAA's overarching mission is to deliver public value and, in order to do that, they intentionally cultivate a self-sustaining culture that fosters diversity, equity, and inclusion in all aspects of the business. The goal is to create a place where all employees, passengers, stakeholders, suppliers, and vendors feel included, valued, and respected while promoting cultural awareness and understanding, cultivating a pipeline of diverse leadership, supporting diversity and inclusion efforts in the community, and increasing diverse business participation for XBE businesses.  
---
5. Bold Sustainability Goals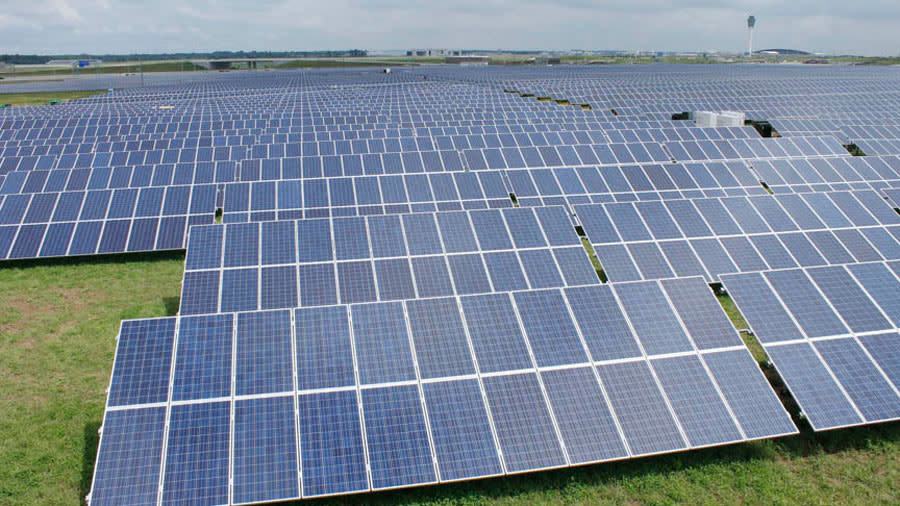 Industry leading initiatives like becoming the first LEED-certified terminal campus, installing the largest airport-based solar farm, hosting a bee apiary, investing in innovative stormwater mitigation, recycling runway concrete and adding new concrete that captures carbon dioxide to reduce emissions , and building the largest airport electric bus fleet in the Midwest are all examples of IND's commitment to environmental sustainability. In 2019, IND became the largest accredited airport system in North America for managing, reducing, and offsetting carbon emissions resulting from flights. And the future is even greener, with the IAA pledging to achieve net-zero emissions by 2050.
---
6. Strong Recovery Efforts
Having the honor to host airline decision makers from North and South America for the Routes Americas conference in February 2020 provided momentum and key relationships heading into the pandemic, which proved valuable to coming out of 2021 better and stronger. In 2021, IND outpaced peer airports in passenger traffic recovery, added 22 nonstop flights and10 new destinations, welcomed two new airline partners, and achieved record cargo numbers.
---
7. Favorite Local Eats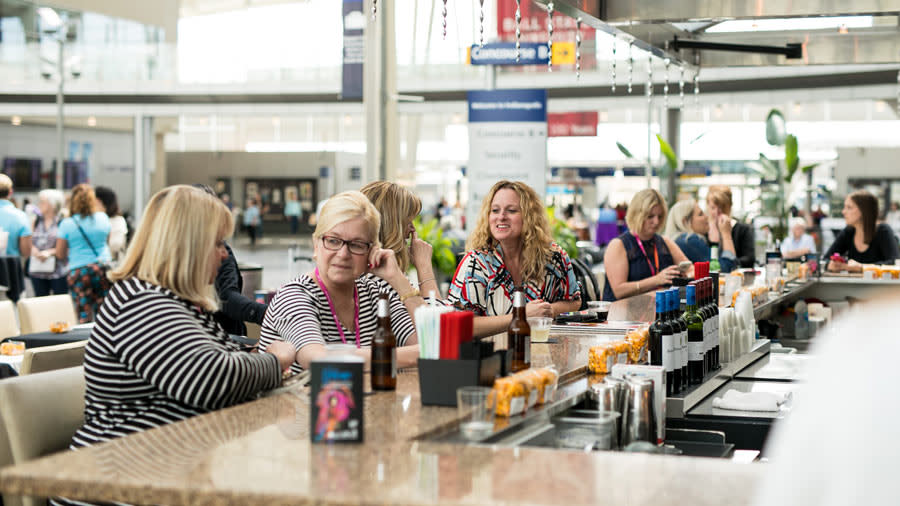 Beloved concepts from local restaurateurs are on full display at IND, offering travelers a taste of the city. Favorites include Bub's Burgers, Harry & Izzy's, Just Pop In! Popcorn, and Shapiro's Delicatessen.
---
8. And Drinks
For that morning cup of joe or afternoon pick-me-up, local artisan coffee is available from Tinker Coffee, and at happy hour, there's no better place than Sun King Brewery.
---
9. Easy Logistics
The ease of the terminal makes navigating between ticketing, security, gates, and transportation seamless, but it's also the proximity to the city that makes IND so convenient. The airport is an easy 15 minutes from downtown Indy and located just off major interstates. There's also more convenience in store, with plans for a $76 million expansion of the parking garage to add 1,500 new spaces.
---
10. A Commitment to People and Public Value
The mission of the IAA is to create public value, and its emphasis is on taking care of people and the community. It's this noble goal that leads to the organization prioritizing initiatives like being an early adopter of the Good Wages Initiative to raise minimum wage to $18 per hour and offering health care coverage, and ensuring financial stability during the pandemic to avoid laying off or furloughing employees. This commitment to people and public value serves as the driving force to ensure IND remains the Best Airport in North America for decades to come.
---