One year for Thanksgiving, my family scrapped the conventional turkey dinner and had a weenie roast instead. It was 50-some degrees that year, so we threw on our sweatshirts, started a fire in the backyard, and roasted hot dogs. Two decades later, we still talk about that year – not because it was decadent, but because it was different. It's an outlier, just like 2020 was. 
Last year was bizarre (an understatement). But now that we've ushered in 2021, think about the possibility of doing something new. Something different. In other words, what is your weenie roast? 
Mine was a staycation at The Alexander. Like the Conrad and Le Meridien, The Alexander is a highly rated downtown hotel within walking distance of Monument Circle. But if you're looking for a contemporary hotel with artistic flair, book a room at The Alexander.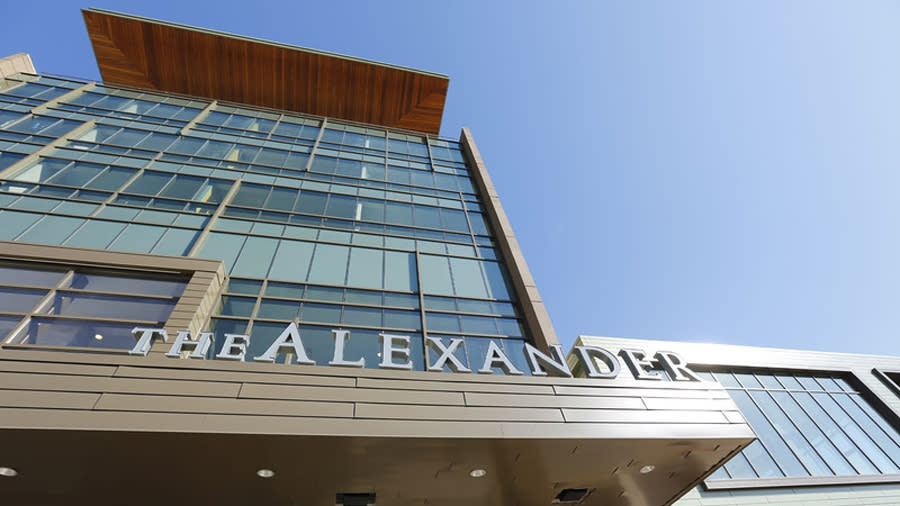 The Alexander is a go-to boutique hotel for out-of-towners. But for Indianapolitans (does anyone really know how to pronounce that?), the hotel's art collection, chic sense of design, and swanky cocktail lounge make for the perfect staycation. No matter how you enter the hotel – on the ground floor, through the skybridge, or via the neighboring breakfast joint, Yolk – the art will wow you. These aren't the finger paintings you made for your grandma's fridge. No, these works are museum-curated and feature both nationally and internationally recognized artists. (Definitely check out art in the lobby – there's a comb and steel portrait of Madam C.J. Walker and a wall flocked with birds made from vinyl LPs.)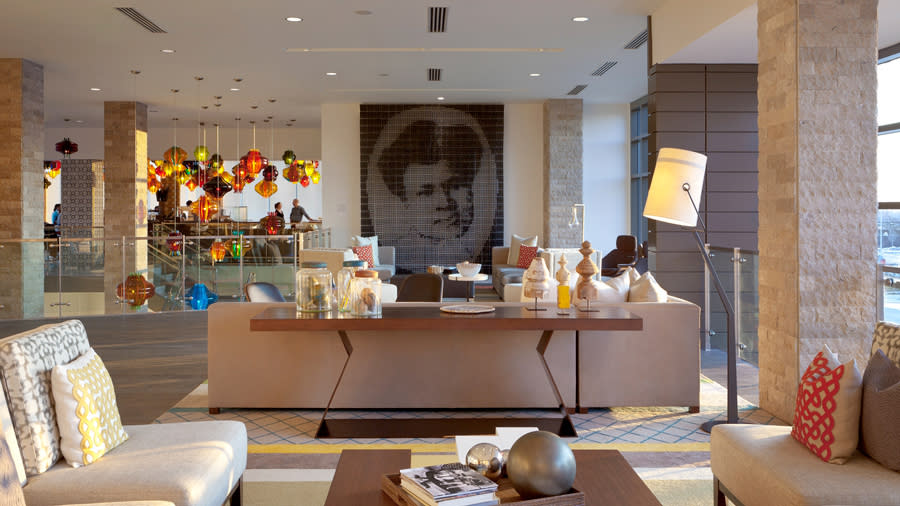 Plat 99, the coffee and cocktail bar, comes highly recommended. Their winter menu is out, and it includes roasted garlic hummus and a Gimme S'More cocktail topped with toasted marshmallows. (Yes, please.) Note that, due to COVID-19, Platt 99's hours have been reduced. Currently, they open at 5 p.m., Thursday-Saturday.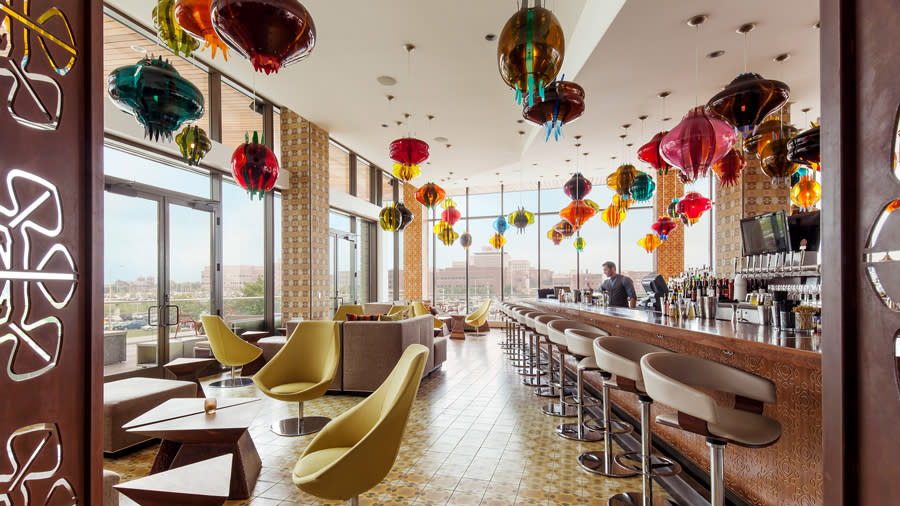 To keep guests safe, The Alexander has instituted a mask policy (they must be worn in all indoor public areas). Said public areas are frequently sanitized, and when you check in, you'll be placed in a room that has been vacant for at least two days. Inside the ginormous rooms, you'll find comfy beds and rainhead showers. The windows may not have that "perfect" skyline view, but let's be honest – your eyes are going to be looking at the colorful rugs, anyway. Keep in mind that housekeeping will not be performed during your stay, which is standard for hotels these days. But even with these adjustments, your staycation is bound to be comfortable and unforgettable. The Alexander has an irrefutable aesthetic that is bold, unique, and original, so book your room today!