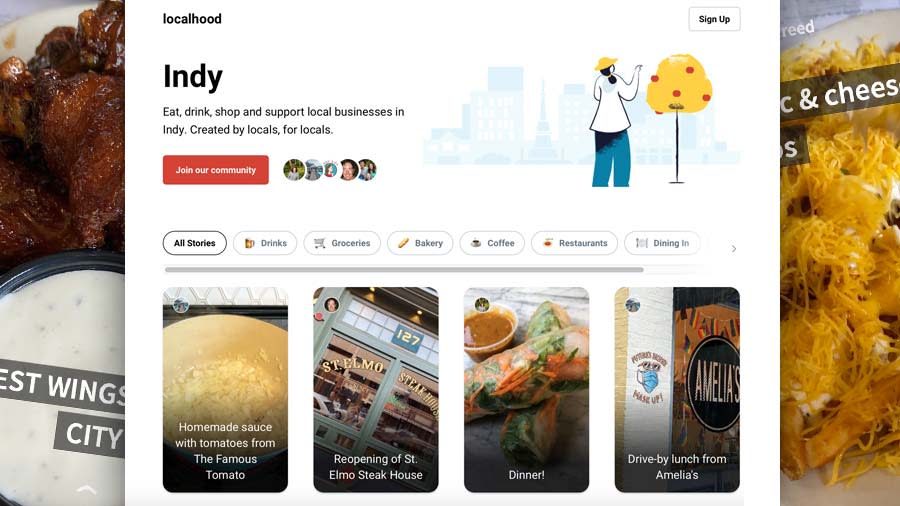 We all know that 2020 has been tough on the tourism industry. Spring break and summer trips got canceled. Meetings and conventions have been erased. All of this is tough on a personal level, but the trickle-down effect on small businesses cannot be overstated.
I have many friends and colleagues who run or work at businesses that are dependent upon visitor spending to survive. Most are innovating and rethinking their business strategy to jive with the new normal. They are offering takeout or enforcing safety protocols or completely revamping the way they serve customers. If you care, as I do, it is incumbent upon us to continue spending (if you have the means) with the businesses we love so we can see them on the other side of this crisis.
Introducing Localhood Indy. This new initiative utilizes the story format popularized by Instagram/Snapchat/Facebook to show you ways to engage with and support the local businesses that define Indianapolis.
Explore more Indy stories
From retail shopping to breweries to takeout from restaurants; localhood gives you a first-person perspective of the experience so you can feel safe. Best of all, every story ends with a convenient swipe-up option to take action. Place an online order. Plan your pickup. It's all there.
Learn how to revisit your old favorites and discover new local businesses. They need you, and the city needs you. A place is so much more than buildings and streets. It is people that make a city great, and the smiling faces that define Hoosier Hospitality are the same people who have been hit hardest financially over the last five months.
If you're someone who frequents local businesses and wants to be a part of the recovery effort, consider joining Localhood as a contributor. Just click the "Join Our Community" link at Localhood.com/indy.
Thanks for all you do to support the entrepreneurs that make visitors, and locals, proud to be a part of our city.