Intergalactic travel, discoveries of new planets, and alien friendships no doubt belong in the realm of science fiction. That's exactly what you'll see at Star Trek: Exploring New Worlds at The Children's Museum of Indianapolis. But what about for those of us who haven't even seen Star Trek?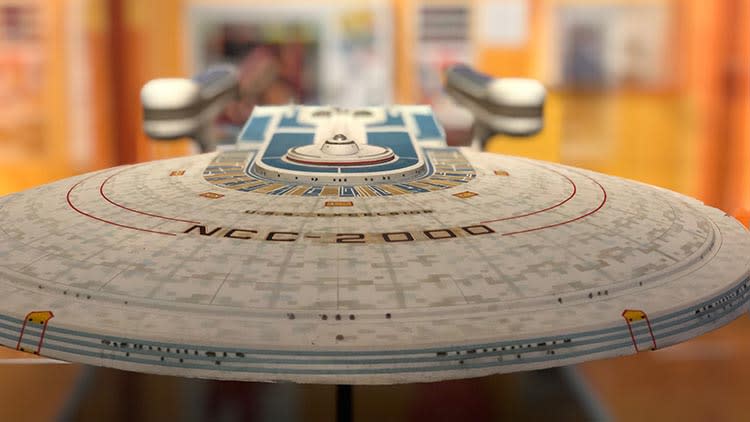 Remember that hidden beneath all the sci-fi scenes, Star Trek's real contribution is its celebration of values. Justice, diversity, hope, individuality: these are the themes that reach out to even the most adamant non-Trekkies. More than anything, the new Star Trek exhibit shows how humanity – and otherwise – can make the universe a better place.
From now until April 7, go where no one has gone before. Featuring over 100 rare artifacts from the franchises' production, the exhibit starts with a helpful timeline of the show's adaptions and chronology. Then in the center of the room, witness firsthand the real navigation console from the original series. A glass-enclosed alcove explores how Star Trek influences American culture, fashion, and even politics. Costumes, props, and interactive booths fill the exhibit with an exciting energy.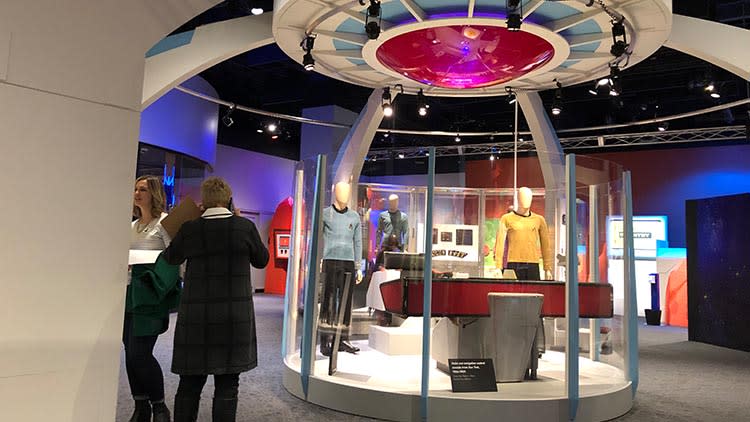 In Beyond Spaceship Earth, a permanent exhibit of the museum, you can find the real escape pod used by Kirk in Star Trek: Beyond. Stick around for a video featuring pop culture icon George Takei that discusses how science fiction influences reality, and vice versa.
With this exhibit and William Shatner's visit to the Old National Center this Friday, you'll want to explore even more of the final frontier. You won't become a Trekkie overnight, but you'll begin to appreciate just how deep, into space and into emotions, the franchise goes. So go ahead – find the best way you can watch the series (the original seasons are on Netflix!) and learn that science fiction may not be so fictitious after all.