The gardens at the Indianapolis Museum of Art (IMA) have always been a gem for visitors to behold. Now, with nearly a quarter of a million spring bulbs in bloom, the fireworks of color and fragrance are a draw for art enthusiasts, nature lovers, and gardeners. The pops of tulips outside of the grounds are just a teaser for what lies beyond the gates and throughout the campus.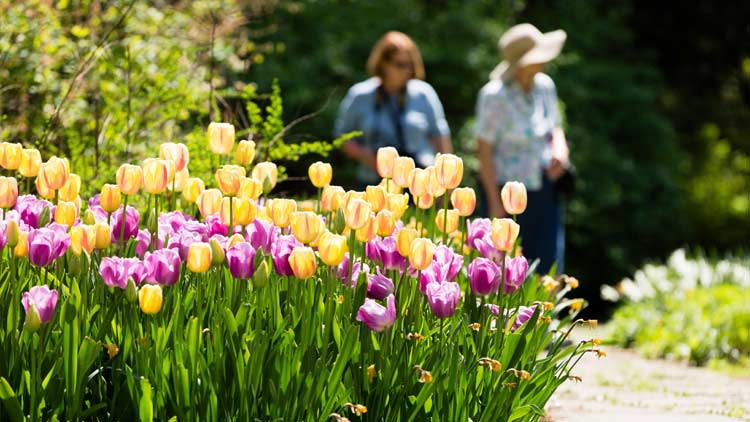 This season, visit the newly added Beer Garden, serving up local favorite, Sun King Brewing Co. and their IMA exclusive "Among the Leaves" brew, Triton Brewing Company root beer, beer and wine, snack mix and soft pretzels from Pat's Philly Pretzels. Don't let the name fool you, the Beer Garden is family friendly and boasts plenty of seating.
"Beer, art and gardens," says Charles Venable, the Melvin & Bren Simon Director and CEO of the IMA. "The goal is to create exception experiences with art and nature to enrich people's lives."
Families, couples, individuals, strolling through the beautiful gardens, sipping beverages, snapping photos, reading about the plants, taking in the ever shifting fragrance of tulips, daffodils, hyacinths, irises, and pansies.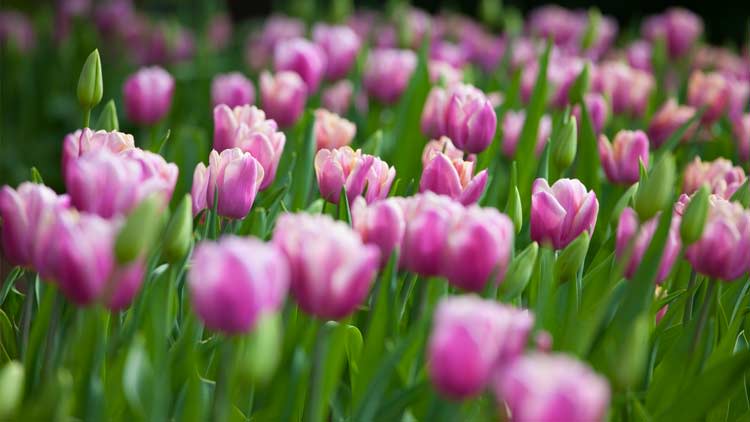 Don't miss the newly installed pavement top garden. Using recycled materials, a brand new garden space has been installed atop an unused parking lot near the Elder Greenhouse. A home for lovely blooms, birds, insects and trees and a life-like eagle nest, perfect for kids to climb into...or adults.
See the rare Himalayan Blue Poppies that were started from seed in Alaska and brought to the gardens at the Indianapolis Museum of Art. Enjoy the new spring gardens during regular museum hours, as well as newly expanded hours in the gardens Thursday through Saturday evenings until 9 pm. And the pretzels, don't forget to try the pretzels.