Firstly, congrats! You're going to Gen Con, the four days in August when Indy comes alive with dragons, dungeons, and games galore at the Indiana Convention Center. With hundreds of vendors, thousands of board games, and 70,000+ attendees, you might wonder what to do with your shiny new badge (which you should retrieve from will call on Wednesday).
I'm heading to my sixth Gen Con this year, and I always learn something new—it's why this is one of my favorite conventions. During that time, I've garnered tricks of the trade to share with new (and veteran) fans.
So, fill your water bottles, lace up your shoes, and grab your dice: welcome to Gen Con.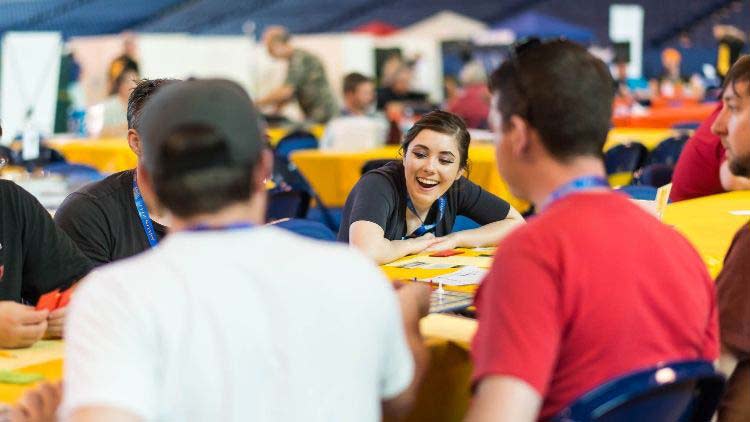 Make friends at sessions.
Upon arrival, you'll get a giant guide to exhibits, sessions, panels, and more, and you may wonder how to handle it.
Never fear! Whatever your passions are, you'll find sessions hosted by fans and industry experts of games, movies, music and more. Stop by a session, ask questions, and chat with your neighbor—you may find friends to join you at the Block Party outside.
Work the exhibit hall.
It's huge. Bring your softest shoes; your feet will thank you.
In the hall, visit all the booths you want. It's how you learn what Gen Con is about and get introduced to the many games and hobbies represented.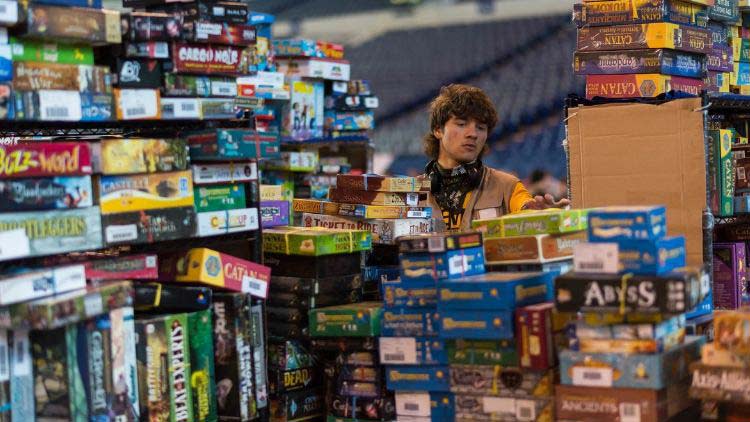 Get a spot early for Saturday's cosplay parade.
While I grab a well-work Pokémon T-shirt for Gen Con, you'll find others who get serious about cosplaying as favorite characters.
The cosplay parade at 3PM on Saturday is the perfect place to see exquisitely detailed costumes. Stand along the route and see how many characters you can name.
Hop in and play a game.
Gen Con is a celebration of board games, so play a game. Playtest something new, try an exhibitor's latest wares or start your own somewhere onsite. That's how I've found my favorite games—you never know what you'll find!
Gen Con 2019 runs August 1-4 at the Indiana Convention Center. Learn more about attending.