The countdown clock (a.k.a. our family calendar) in our kitchen is ticking so loudly my girls can barely concentrate on their homework. And if I'm honest, each morning when my alarm goes off at the crack of dawn, I'm hearing it, too. Hooray, spring break is on its way! Our family has two full weeks of time to relax and recharge this March and we're beginning to plan some quick trips and special outings to celebrate a brief break from the regular routine. But the vacation fund is running low and we don't have too many dollars to spare. Enter Indianapolis – one of the most affordable cities to entertain the kids on spring break without breaking the bank.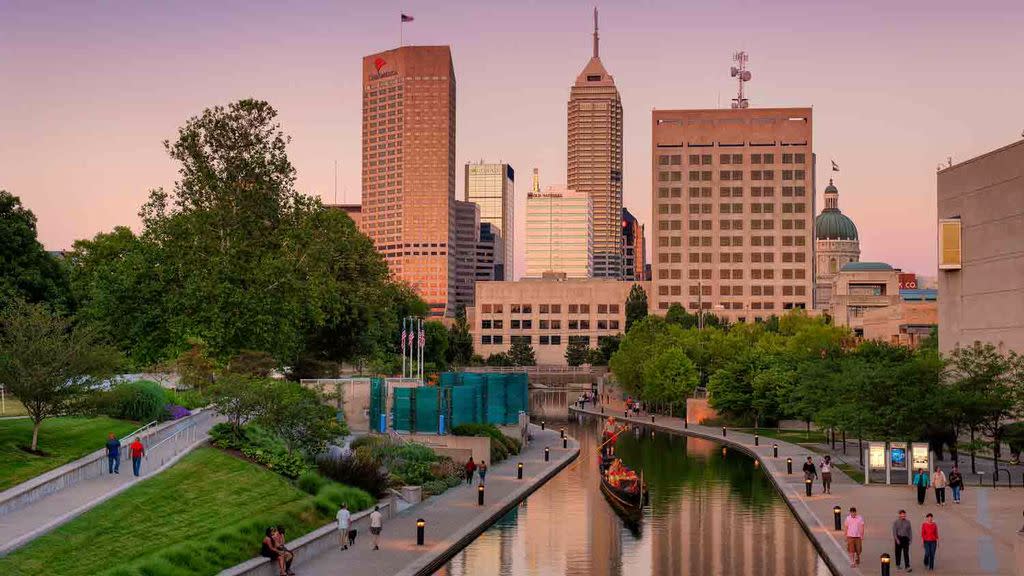 Hit the Trail
Indianapolis has some of the best trails and walking paths to offer, perfect for spring temperatures and little legs that need to explore. Best of all, these spaces are all free and you could even pack your own lunch and enjoy the scenery without spending a penny. From the Indianapolis Cultural Trail to the Canal Walk to White River State Park, from the Monon Rail Trail to the great wide open of Virginia B. Fairbanks Art & Nature Park: 100 Acres, there's so much ground to cover. In fact, you could even visit the Top Ten Outdoor Spaces in Indianapolis each day, exploring your way around the entire circle city!
Museum Crawl 
Just because your kids are out of the classroom doesn't mean the learning has to stop. In fact, Indianapolis boasts a wide range of world-class museums. From the ever-popular The Children's Museum of Indianapolis (pssst, admission is FREE from 4-8 pm the first Thursday of every month) to the interactive historical park at Conner Prairie, you can learn history, science, math, and so much more. But admission prices can add up quickly if you're not paying attention. Luckily, you can find coupons galore on Visit Indy. My favorite is the Buy 1, Get 1 Admission at the NCAA Hall of Champions, but there are offers for the Indiana History Center, Eiteljorg Museum of American Indians and Western Art, Benjamin Harrison Presidential Site, and Rhythm! Discovery Center.
Get Your Play On
Every kid loves go-karts, laser tag, and bowling! Why not treat them to spring break to remember. TILT Studio, located on the fourth four of Circle Centre Mall features fun kids of all ages will love including the only laser tag located in downtown Indy. I know you're not made of money, so don't miss this great coupon good for $2 Off Laser Tag at TILT. Or take your Spring Break to nuclear levels and spend time duckpin bowling at Action or Atomic Bowl in historic Fountain Square (you can save $5 with this great coupon). Find a day filled with March or April showers? Don't worry, you can still catch some speed at Fastimes Indoor Karting. You'll race to the rank of #1 parent while your kids proclaim you the best ever AND you save money with this offer.
Whether you're visiting from out of town or rocking an awesome staycation, Indianapolis is filled with so much to do and see, even with a small budget. spring break means you have the opportunity to make priceless memories, couple that with coupons to save money and you have the epitome of epic family time.