Anyone who's visited the Circle City discovers Indianapolis knows how to do sports. Basketball, football, soccer, racing, baseball, and more - Indy is known for its teams and spaces to play. And thanks to the Indy Ultimate Adventure Race, you have a chance to experience it all in one day and for a limited time at one low price.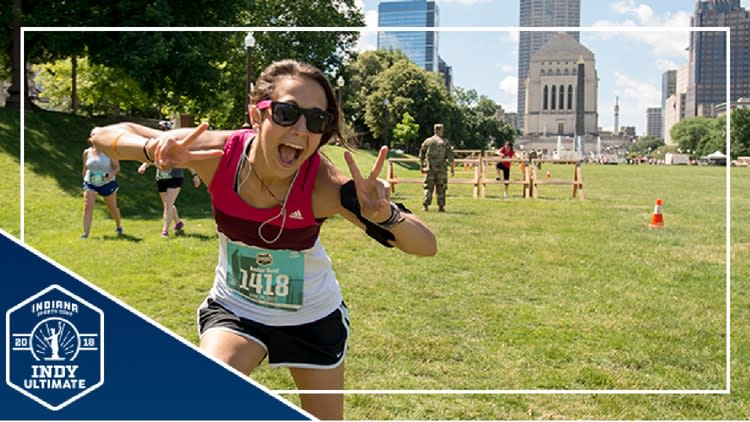 The 2018 Indy Ultimate features your opportunity to kick a field goal at Lucas Oil Stadium, run the bases at Victory Field, and shoot hoops at Bankers Life Fieldhouse. This is an urban adventure race like no other done Indy style. So mark your calendar for Saturday, September 8 and get ready to run this town.
The city will be hopping with excitement because so much is going on September 8 and 9. The Brickyard 400 and Colts home opener are both on Sunday, September 9th. The Penrod Arts Fair is all weekend long. And the CANvitational runs from 1 to 5 pm on Saturday. It's the perfect weekend to play hard in Indy.
If you love a good bargain like I do, registering early is key for the Indy Ultimate Adventure Race. Until July 11, the entry fee is only $55. Prices increase to $65 after that. You not only get your race bib and an experience of a lifetime, but you also get tons of other great bonuses. Check them all out below.
Brickyard 400 Flex Seat Ticket ($50 Value)
Buy 1, Get 1 Free Tickets to the CANvitational ($50 Value)
Discounted Penrod Arts Fair Ticket ($5 Value)
50 Percent Off Indianapolis Symphony Orchestra Happy Hour on 9/20 ($15 Value)
Calling all you adrenaline junkies and sports fans, this event can't be missed. Walk, jog, or run the five mile route and soak in some of Indy's best sports destinations. Grab killer selfies in iconic arenas. Gathering your friends for a day you'll never forget. And snag your ticket now while the price is low and the great freebies abound.