Rest easy, radish and romaine lovers. The Original Farmers' Market has returned to downtown Indianapolis – it's just in a new location, with new precautions. (And a special sponsorship gift from City Market!)
Original Farmers' Market moves to Monument Circle
The Original Farmers' Market was deemed an essential business and will continue to provide access to locally grown, locally harvested food. Due to a renovation project on Market Street, however, the Original Farmers' Market has moved to Monument Circle for the 2020 season.  
"We couldn't be more thrilled that farmers' markets throughout central Indiana are under the same essential business category as grocery stories and can open to our community," said Stevi Stoesz, City Market's executive director. "Although it will look a little different, we are encouraging Hoosiers to stay healthy and shop safely, while supporting our community of local farmers and food markets."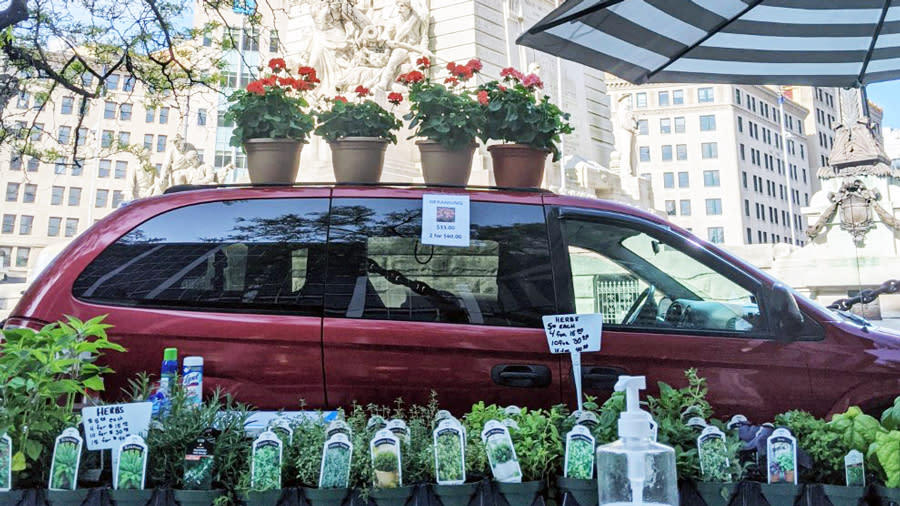 You will continue to find fresh produce and herbs, baked goods, syrups, dog treats, and personal hygiene items. However, interactions may feel more transactional than communal, as the Original Farmers' Market has had to make some precautions. 
Staying Safe & Healthy at the Original Farmers' Market
To keep shoppers safe, the Original Farmers' Market put new social distancing rules and safety precautions in place. This year, there will be no prepared food, no home-based vendors, and no demos or sampling. (Live entertainment is also temporarily suspended.) Instead, all food at the Original Farmers' Market will come pre-packaged. You'll need to wait until you're off-site to eat it. 
Shoppers should also adhere to social distancing guidelines and are required to bring and wear their own masks. You are welcome to use the handwashing and hand sanitation stations that are available, too. If at all possible, shop solo. (Larger groups can make social distancing harder.) You can check out the "Original Farmers' Market" tab on indycm.com to find out which vendors offer pre-pay and pre-order services. Last, leave Fido at home. The only pets allowed at the market are service animals.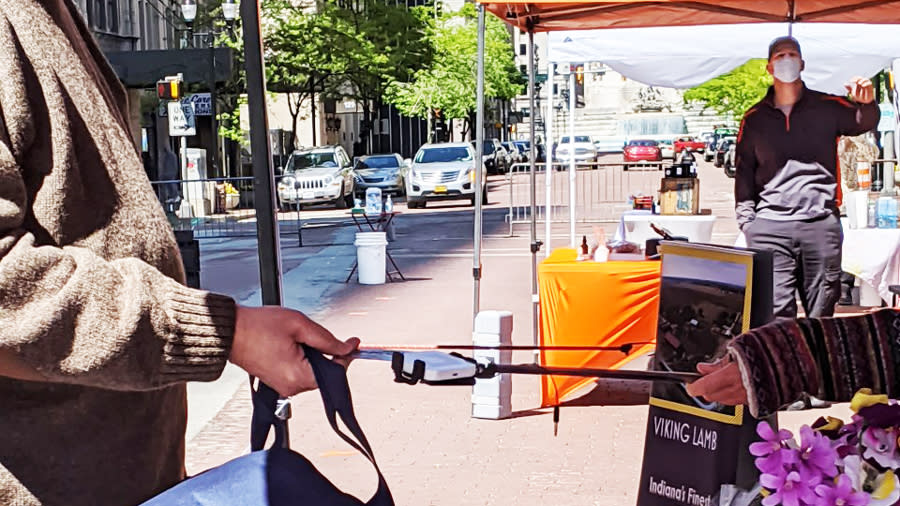 Earn a Gift Certificate to City Market
You could win a gift certificate to City Market merchants simply by shopping at the Original Farmers' Market! Be one of the first 50 people to buy something – and show it to the folks at the information booth – and you'll receive a $5 gift certificate to the small businesses that call City Market home. 
Visit indycm.com for more information. The Original Farmers' Market will be held from 9:30 a.m. to 1:30 p.m. every Wednesday, May to October, at Monument Circle.