Out with the old and in with the … older? To complement Indy's fast-growing food scene, we're highlighting a few of our favorite historic restaurants. These tried-and-true establishments include a more-than-100-year-old deli, a café inside a cathedral, and a diner originally manufactured in New Jersey. Go ahead; order up! (Er … read on.) 
1410 N. Delaware St.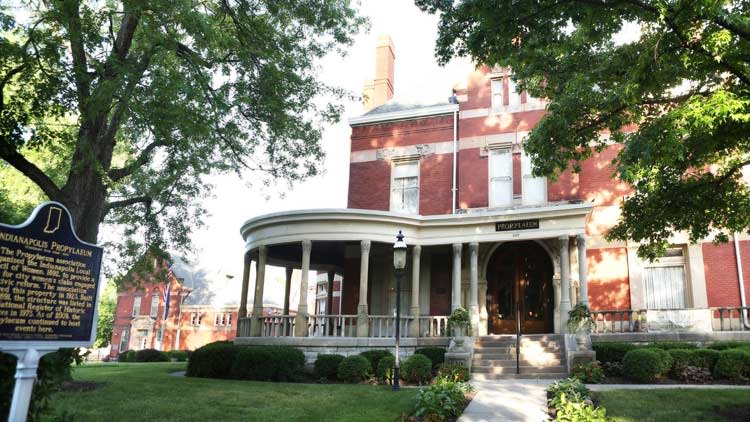 In search of a light lunch? Then head to the café at the Propylaeum. The café's menu includes soups, salads, and sandwiches, as well as a few treats (mmmmm, cheesecake). Tea and lemonade also are available, and are perfect for sipping while you admire the Propylaeum's decor. The 1890s mansion is nestled in Indy's Old Northside, appears on the National Register of Historic Landmarks, and provides "a classic experience in today's world." 
---
650 N. Meridian St.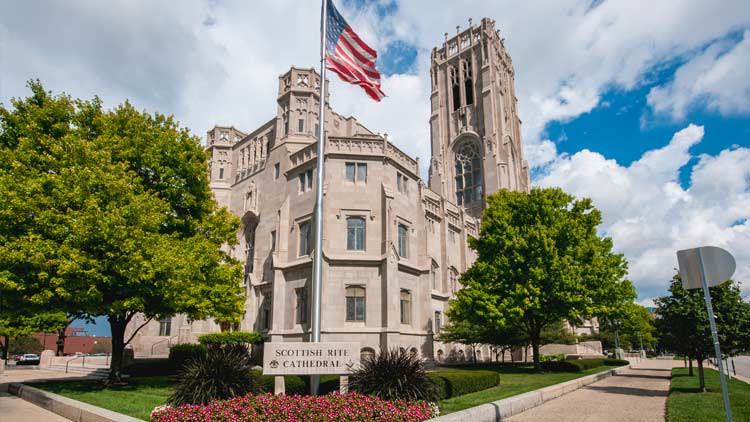 It's easy to admire the Scottish Rite Cathedral. It's a stunning building, with every dimension (in feet) evenly divisible by three. But did you know that a café resides within the Cathedral? It's called Double Eagle Café, open for lunch each weekday. The menu—curated by Thomas Caterers of Distinction—includes soups and sides, as well as quiches and paninis. The café even has a few different rooms to host luncheons and other meetings. 
---
405 W. Main St., Plainfield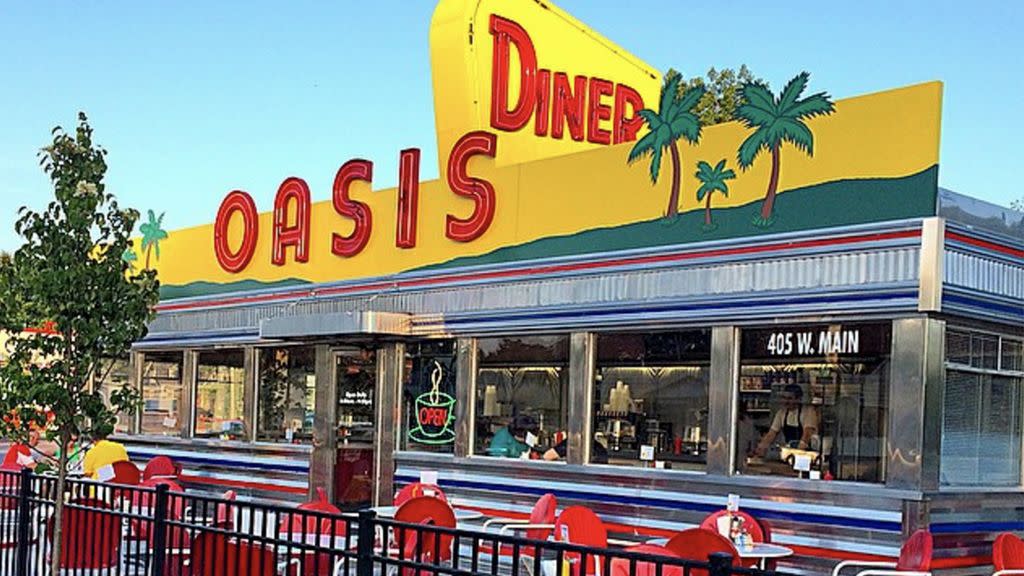 Oasis Diner is the only diner in Indiana that is located on the National Road. Originally manufactured in New Jersey in 1954, the diner was shipped to Plainfield via railroad. Its yellow exterior and neon signs are eye-catching and inviting, and its menu is mouth-watering. You can order an Indianapolis country-fried tenderloin or a Denver-lumberjack breakfast. Or a shake. Or sweet potato loaded fries. Or raspberry iced tea. Or, you know, everything. 
---
808 S. Meridian St.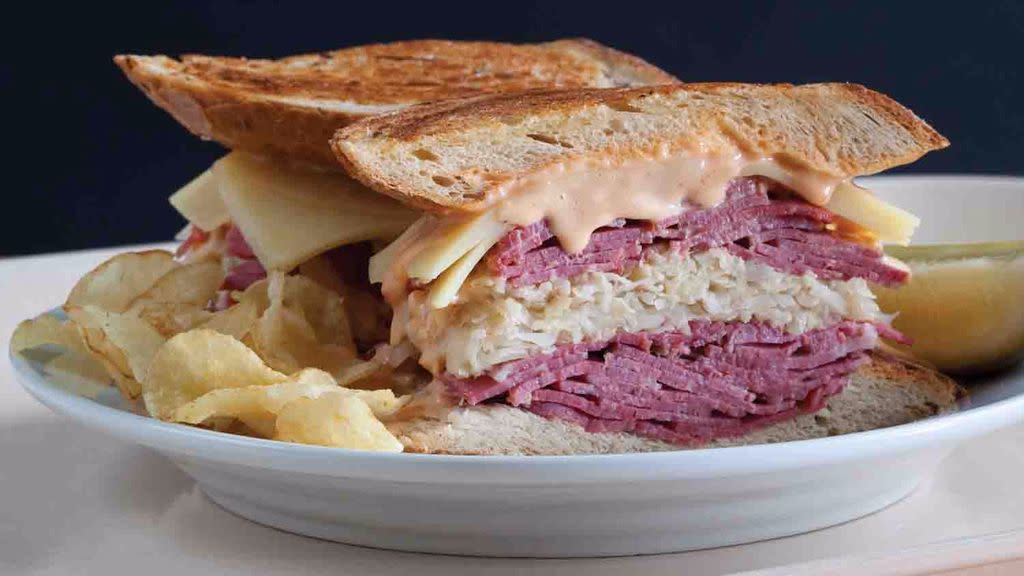 In 1905, native Russians Louis and Rebecca Shapiro opened a small grocery-deli a few blocks south of downtown. Today, Shapiro's is an institution that serves thousands of people each day. USA Today and The Daily Meal even featured the delicatessen on their "Top 10 Jewish Delis in America" lists. It's no surprise, really; Shapiro's pastrami and rye is hard to beat, as are its other deli staples (matzo ball soup included). 
---
5130 E. 10th St.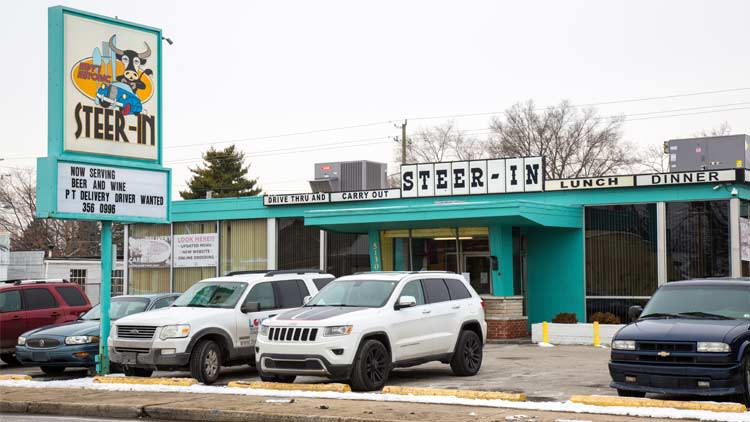 Steer-In is the type of place you want to stumble upon during a cross-country road trip. It has been slinging its signature burger, the Twin Steer, since 1960. Since then, its menu has expanded to include several family recipes, as well as pizza. This Eastside restaurant also serves breakfast all day, has drive-thru and delivery options, and even has an online ordering system. Just be sure to try the potatoes—they come loaded with peppers and onions. 
---
234 N. Belmont Ave.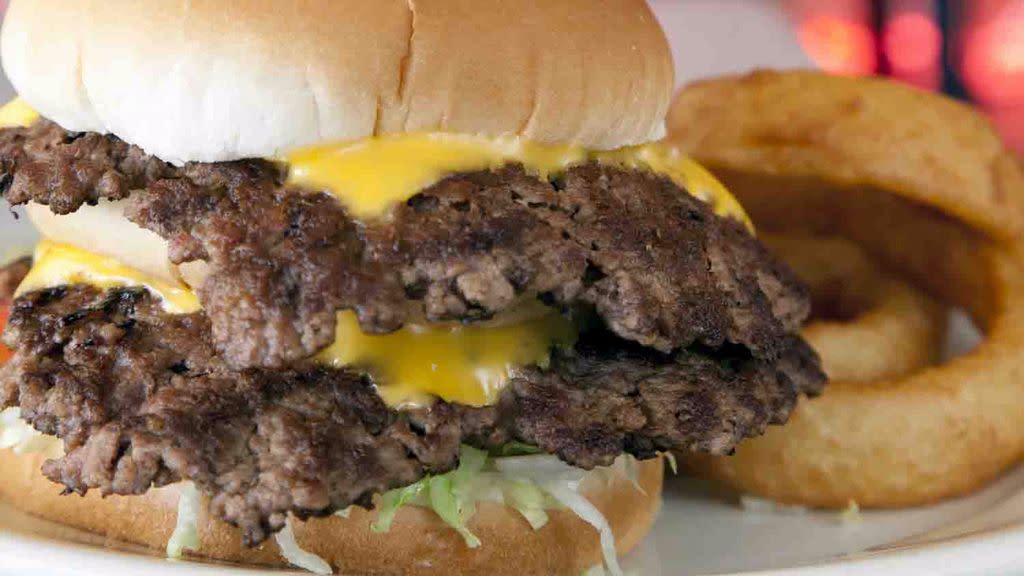 At this Westside lunch staple, everyone is welcome. Patrons come from all walks of life and wear everything from blue jeans to business suits. So, what makes this nearly 100-year-old tavern such a hotspot? Why, it's smashed burgers, of course, and its towering stacks of onion rings. But before you drop by for some grub, be sure your wallet is feeling fat—The Workingman's Friend is cash-only.