Whether you're headed to Saraga International Grocery or getting takeout from a place on Indy's northeast side, there's a "detour" that can get you there. Here are nine scenic routes that you – and your roommates, significant other, and family – can take while traveling in Indy.
West 56th Street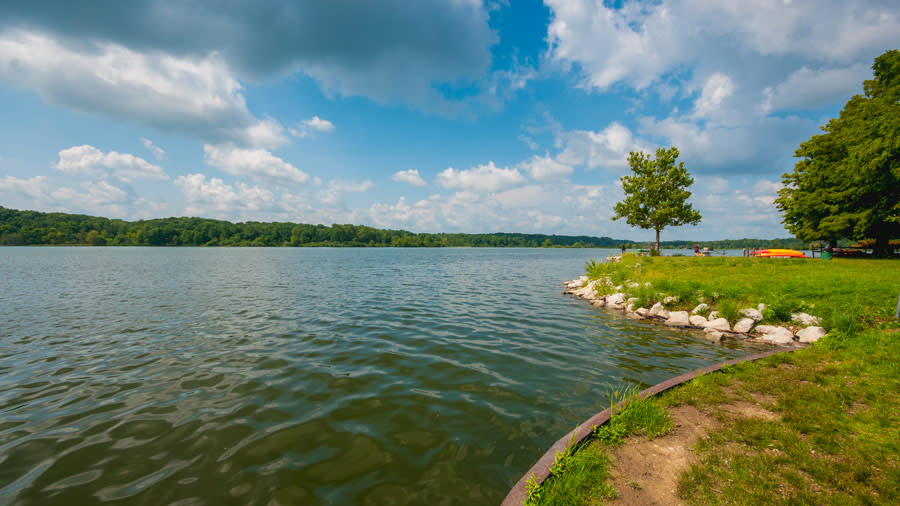 Whether you're headed to or passing through the northwest side, take West 56th Street. It borders Eagle Creek Park and bisects the reservoir, so it's very green. Natural. Relaxing. It's also a great route to take if you're running errands on Lafayette Road. Just keep an eye out for deer, raccoons, and the like, as proximity to the park can always mean some critters.
Burgess Avenue & Downey Avenue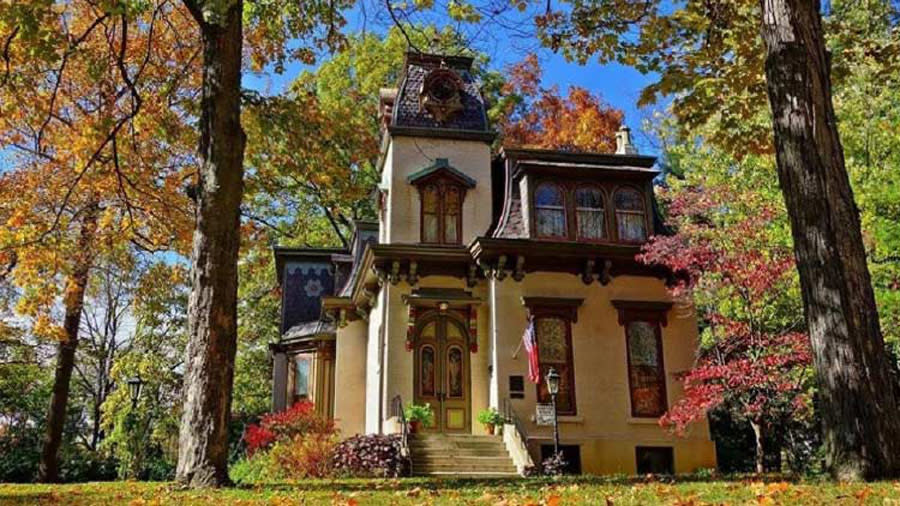 Burgess and Downey are two curvaceous avenues in Irvington, which – let's be honest – is worth getting lost in. These tree-lined streets boast a variety of homes, including the photogenic Benton House, beautiful in all weathers. If you're already on your way to pick up something from Jockamo Upper Crust Pizza or The Mug, you may as well take the scenic route. 
Fall Creek Parkway & Fall Creek Road
Say you're headed to the Menards in Lawrence. Or Brothers Oriental Grocery. Or, maybe, you just want to go to Fort Harrison for a socially distanced hike. If any of those are the case, skip the Interstate and take Fall Creek Parkway and Fall Creek Road. They meander along Fall Creek and provide a smooth, scenic path to the northeast.  
Garfield Drive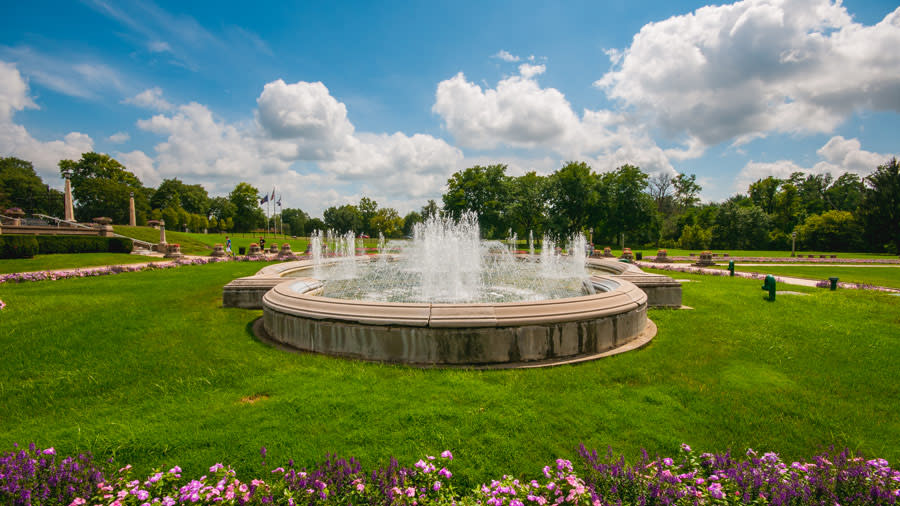 Before grabbing a growler from Garfield Brewery, detour onto Garfield Drive. It's an L-shaped residential street that affords views of both Garfield Park and some of the neighborhood's finest Craftsman-style homes. Slow down and keep your eyes peeled for the painted squirrels on the road.
North Meridian Street Historic District
Go ahead and ogle. The stately homes on historic Meridian Street are undoubtedly eye-catching. Between 40th and 56th streets, you'll find Tudor Revival, Colonial Revival, and Classical Revival homes built between 1900 and 1936.
Pleasant Run Parkway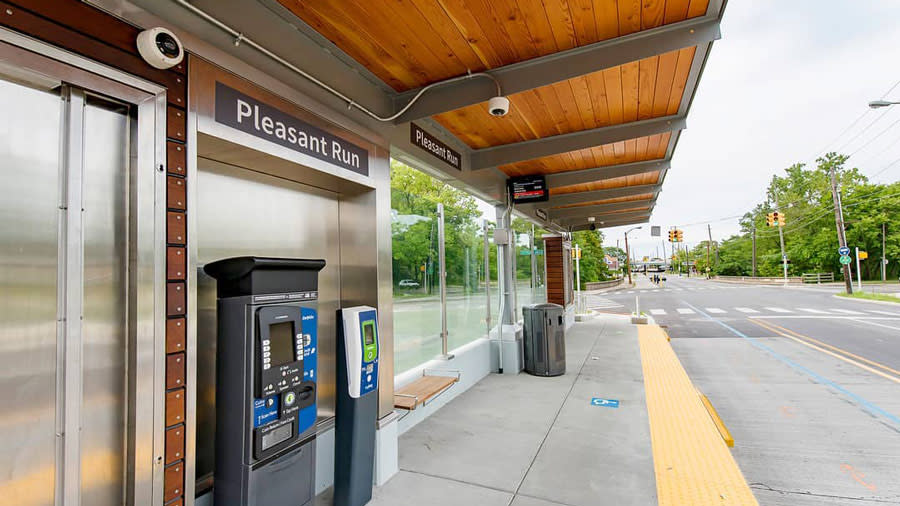 Many of Indy's best detours follow waterways, and Pleasant Run Parkway is no different. This snaky path starts near the I-465/I-70 interchange and terminates on the south side, where Pleasant Run empties into the White River. It passes through some diverse neighborhoods: Warren Park, Irvington, Christian Park, Fountain Square, Bates-Hendricks, South Village. Take Pleasant Run Parkway and you're bound to find everything you need – groceries, gas, takeout, hardware stores, banks, and – most importantly – fresh air.  
Spring Mill Road
North-central Indianapolis has several roads worth taking: Kessler Boulevard, Cold Spring Road, Fox Hill Drive. Spring Mill Road, however, is the longest: it weaves all the way up to the city Westfield. Along the way, it passes Holliday Park, Meridian Hills Country Club, and a variety of posh-looking neighborhoods. You'll lose count of how many magnolia trees there are. 
Westfield Boulevard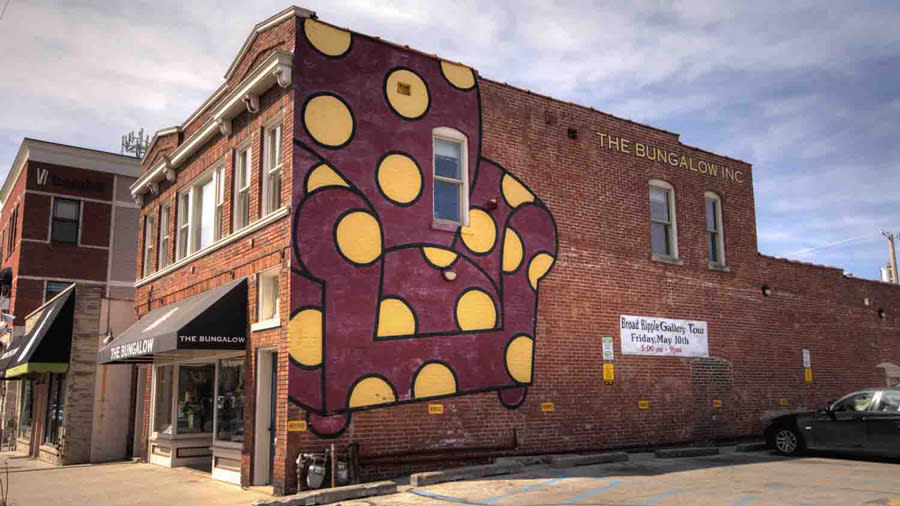 Westfield starts at Butler University and noodles its way through Broad Ripple, past the Indiana School for the Blind, and up to 116th Street. Save for Broad Ripple – where you can see this iconic mural on the side of The Bungalow boutique and where Bazbeaux, Flatwater, The Garden Table, and 317 Burger offer takeout – Westfield is rather green. It runs parallel to the Central Canal and is mostly trees once you cross the river.
White River Parkway
Hop on at Raymond Street, Oliver Avenue, or Washington Street. You can also catch the Parkway off 10th, 16th, and 29th streets. (In other words, White River Parkway is easily accessible.) It follows, as you can imagine, the White River. Sometimes you're on the east side, sometimes you're on the west side. It's curvy. It's fun. And you should definitely take your motorcycle on it, if you have one.