Color us excited. On March 16, a new fashion experience – Color of Style – opens at the Indiana State Museum.
This vibrant exhibit explores nine colors and features more than 50 outfits from the museum's historic clothing and costume section. Some of the pieces on display come from Hoosier designers such as Bill Blass, Yemisi Sanni, and Stephen Sprouse. Blass, a Fort Wayne native, was one of the first American couture fashion designers to start a menswear line. Sanni is an up-and-coming Indianapolis designer, and Sprouse – who grew up in Columbus – was known for bright, graffiti-printed collections. Their work is displayed alongside other standout pieces, including a Roaring Twenties party dress and a Jackson 5 outfit.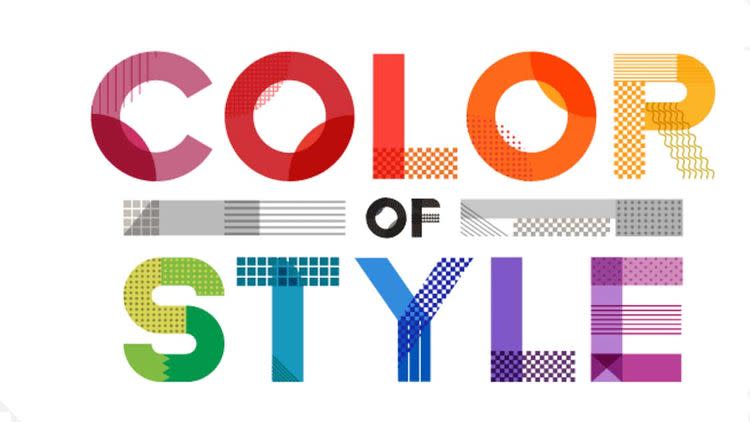 Right from the start, you are immersed in color. To access the exhibit, you must wind your way through a color tunnel. Once inside, you can explore nine fashion pods. The pods feature outfits from different eras and are divided by color: red, yellow, blue, green, orange, purple, pink, white, and black. The pods allow people to consider how a color speaks differently when used in a silk Dior gown versus an airy, summer cotton dress.
"This new experience allows visitors to explore their own sense of style and think about how they associate different colors with themselves or others," said Cathy Ferree, president and CEO of the Indiana State Museum. "Visitors have a chance to explore the stories of Hoosiers throughout time and engage in self-exploration and creativity throughout the experience."
One of the self-exploration activities? A quiz to discover which color best represents you. Cast your vote for "Who Wore It Better" or model accessories at the magazine cover selfie station. You can also trace your fingers over fabric samples, check the videos and multi-media installations, and sketch your own unique fashions in the Style Studio. In short, this exhibit is packed with colorful activities.
Color of Style will be open from March 16 to July 28. Entry to the exhibit is included with the purchase of general Indiana State Museum admission. Supporting programs – which may come at an additional cost – include spring break camps focused on the Science of Color (March 26) and Duct Tape Fashion (March 27). A family event Carnival of Color is planned for March 22, and a Batik Fabric DIY is scheduled for March 30. Fashionistas will also enjoy the Fashion Social on March 28. For more information about the exhibit or special programming, visit indianamuseum.org.