May in Indy is synonymous with everything automotive. Cars are king in Indy this month, and you can see automobile royalty at the 32nd Dana Mecum's Original Spring Classic car auction at the Indiana State Fairgrounds.
Famous for the televised auctions of some of the most impressive cars ever made, Mecum Auctions brings a week's worth of auto excitement to Indianapolis. Mecum began its car auctions in 1988 and is now one of the largest auctioneers for collector cars in the U.S., offering more than 20,000 lots a year at auctions across the country.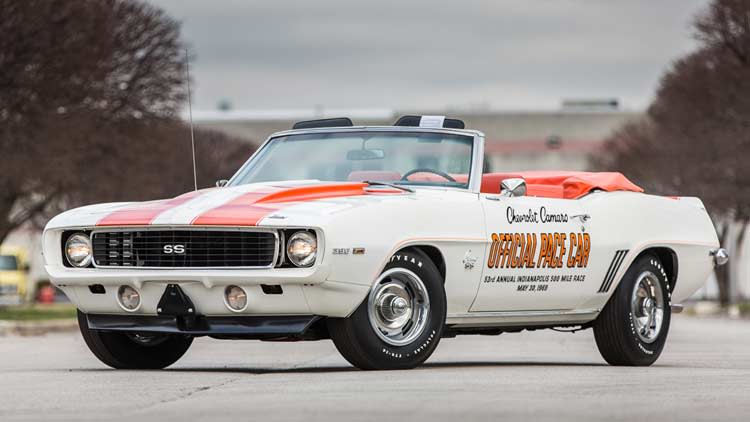 The star attractions of each auction event are, of course, the cars themselves. This year, Mecum is bringing a 2,000-car lineup displayed over six days, including selections from the respected collector Steven Juliano's estate. The cars represent the finest of motor engineering throughout the 20th century and today, from 1930s Packards and 1950s Jaguars to 1970s Shelby GTs and modern-day Porsches.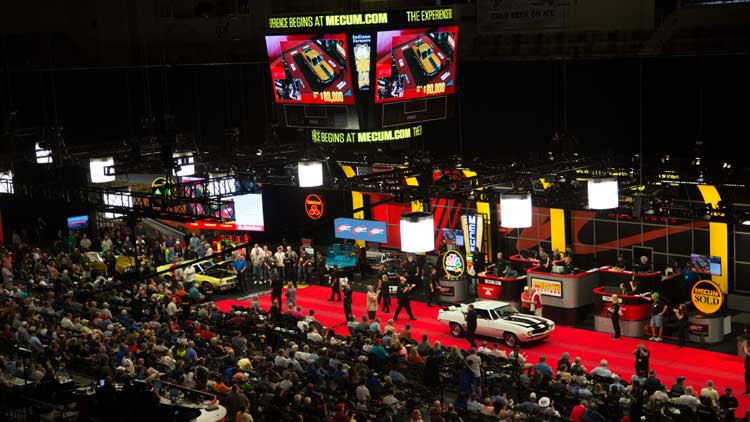 Motorcycles, boats, engines and road art—branded neon signs, gas pumps and other slices of Americana—are also all on the auction block during the event. If you've been looking for a Harley Davidson logo crafted in neon or a highway billboard for a Plymouth Barracuda for your front lawn, this is the place to find it.
The 2019 Dana Mecum's Original Spring Classic car auction in Indy runs May 14-19 at the State Fairgrounds and opens to the public at 8 am every day. Advance tickets are available for $20 until May 13; afterward, tickets will be available online and at the gate for $30. Bidder passes run from $100-200.