The largest and top-rated children's museums in the country can be found right in the heart of Indianapolis - and you don't have to be a kid to enjoy it! Since 1925, The Children's Museum of Indianapolis has provided unforgettable experiences for families and somehow they continue to "wow" those of all ages with extraordinary exhibits and events.
If you plan to visit the 30-acre children's museum, here are some top exhibits and events your family won't want to miss:
Museum By Moonlight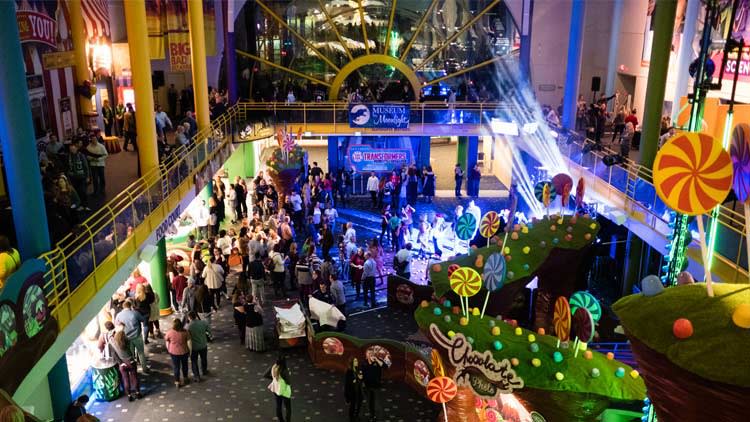 Adults, you'll want to leave the kids at home for this one. Each February, those 21 and over flock to The Children's Museum of Indianapolis for a sold-out party thrown for those who are kids at heart. Attendees get the chance to roam the museum at their leisure, sip crafted cocktails and taste some of the best cuisines around from local Indy restaurants.
Riley Children's Health Sports Legends Experience 
With 12 outdoor and three indoor sports experiences, its no wonder this exhibit alone brings thousands of people to The Children's Museum of Indianapolis every spring, summer, and fall. Score a touchdown, shoot your best shot during a game of basketball or hear the engines roar during your own Indy 500 race. The possibilities are endless. This year's outdoor experience opens on March 14, 2020.
Dinosphere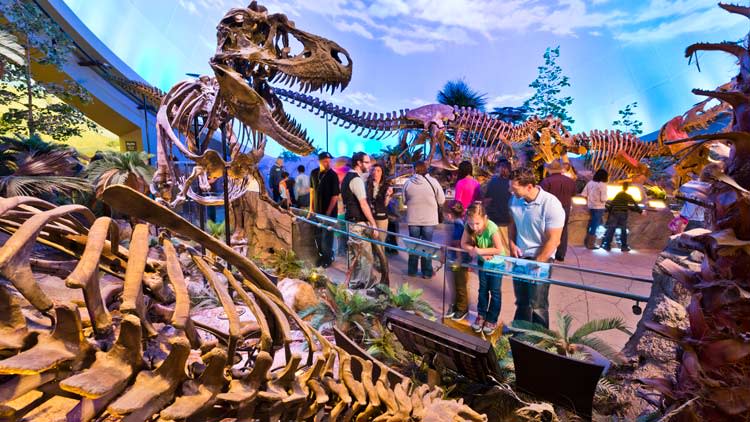 No matter if you were obsessed with dinosaurs as a kid or your little one can't get enough of them, Dinosphere is the place to be. Not only is this exhibit equipped with a lifesize T. rex named Bucky, but it also has a Jurassic Paleo Lab! In this special space, those of all ages can chat with the Mission Jurassic team who recently helped uncover 500 new dinosaur fossils. Have a burning dino question? Ask away!
American POP!
Parents and kids will appreciate this exhibit full of pop culture and blasts from the past. You'll see everything from your childhood toys to board games and music albums that bring back the good ole days. The best part is, items in this exhibit rotate often, so there is always a new superhero comic book and fashion trends to see.
Think these were great? This is just a tiny portion of the fun offered at The Children's Museum of Indianapolis. With rotating exhibits like "Pigeon & Pals" and upcoming exhibits like "Barbie: You Can Be Anything," there is always more than one reason to play like a kid.