There's no questioning the fact that Indy residents love their movies.
From Heartland International Film Festival to Indy Film Fest, the city is home to all sorts of excellent film programming. At various venues around the city, you can also find regular film series as well, whether at a brewery, museum or nightclub. With this being said, the Circle City was lacking a central hub for locally based filmmakers and independent movie lovers. Until now, that is.
Coming to Downtown Indy's Windsor Park neighborhood, Kan-Kan Cinema & Brasserie will serve as Indy's new nerve center for independent film, showing movies across three theaters ranging in size from 35 seats to 145 seats.
In addition to its movie screening component, the venue will also be home to a Central European-style restaurant called The Brasserie, with James Beard-nominated chef Abbi Merriss (also of Bluebeard) curating the menu.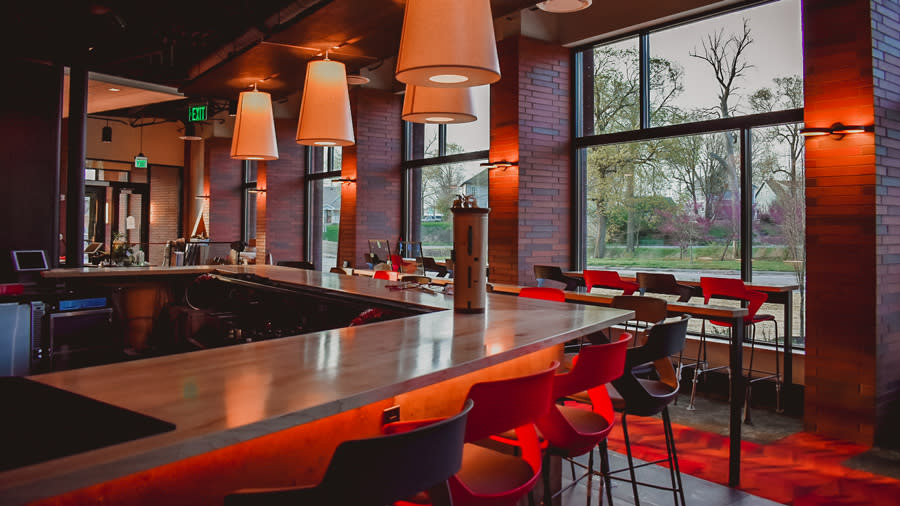 "We wanted to be an awesome arthouse cinema, but we also wanted to be a restaurant and bar," says programming director Daniel Jacobson. "The conversations about movies are just as important as the movies themselves. Where do people do that? Over drinks and food. So we definitely wanted both aspects involved."
Kan-Kan Cinema & Brasserie will show a variety of new independent films that you might not find at the average theater, while also sprinkling in some classics here and there. Additionally, the Kan-Kan staff plans to service Indy-based filmmakers to the best of their ability.
"We definitely want to give local filmmakers a place to show their work, whether that's for a cast and crew screening of something they did or if they actually want to premiere it here," Jacboson says.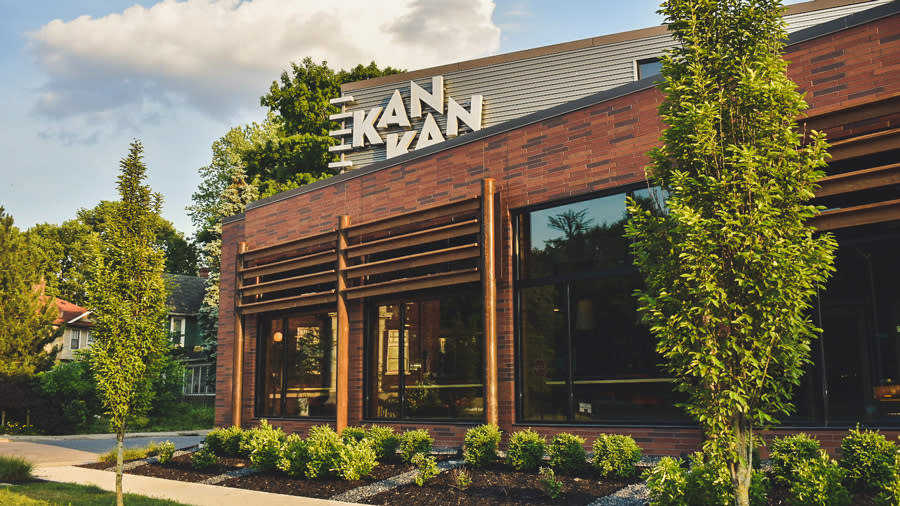 As a nonprofit, Kan-Kan Cinema & Brasserie will also have a membership program, giving the community an opportunity to support independent film.
"We're really big on community because we have a membership program with different levels," Jacobson says. "We're just trying to create an experience that is community based."
As for the restaurant side of Kan-Kan Cinema & Brasserie, visitors can expect the menu to have a wider price point than that of Bluebeard.
"You can come in and get a pretty economical meal, or you can have a full-on Bluebeard experience as well," says executive director Louise Henderson. "There will just be a more casual vibe here."
All in all, Kan-Kan Cinema & Brasserie hopes to make Indy an even better place for everyone.
"We're filling a hole in the cultural fabric of the city," Henderson says. "There's just never been anything like this for film."
Kan-Kan Cinema & Brasserie operates from 11 am to 11 pm. To learn more about the films they'll be showing, be sure to visit their website or follow them on Facebook, Instagram and Twitter.