Your favorite team made it all the way to the Big Ten Championship. It's been a grueling season, and you should be proud of your squad. "Chicago's Big Ten Team", the Northwestern Wildcats, will meet the mighty Ohio State Buckeyes from Columbus at Lucas Oil Stadium. Kickoff is scheduled for 8 pm on Saturday, Dec. 1, but there's a lot to do before and after the game. No one does sporting events like Indy. If you want to know how to make your weekend extravagant, you've come to the right place. We've got you covered.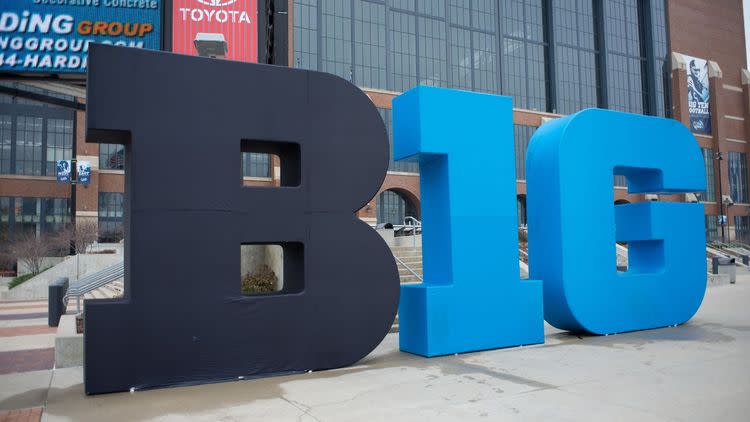 The party starts well before the first kick and doesn't stop until well after the final whistle. Big Ten RV Nation takes over downtown Indianapolis this weekend. If that weren't enough to whet your appetite for pigskin, the Big Ten Fan Fest will feature many special guests and mascots in the Indiana Convention Center. And if you're still hungry… well, just watch the Major League Eaters go to work at the annual St. Elmo Shrimp Cocktail Eating Championship on Georgia Street. The event promises to wow the crowd at the Meijer Tail Greater Party. My mouth is salivating at the mere thought of that world-famous cocktail. 

Don't have tickets to the game? Don't fret. There are plenty of places to catch the action. Kilroy's, Scotty's Brewhouse and Punch Bowl Social are just a few sports bars in the heart of downtown. Want to learn about more options for grub and brews? Here's our official Sports Bar guide. Like I said, we've got you covered. 

We've also selected some holiday events that Big Ten fans have loved in the past. 

And now, I would like to give a special shout-out to both fan bases. Northwestern fans, you can get a taste of home here in Indy. The Wildcat faithful can scarf down the famous Giordano's deep-dish pizza on Illinois Street. 

Ohio State fans, we have some sweet treats for you, too. They come in bite-sized varieties, just like your favorite buckeyes. You can enjoy both Rocket Fizz Soda Pop and Candy Shop and Completely Nuts and Candy Co. (located inside City Market) to remind yourself of the sweet nostalgia of home.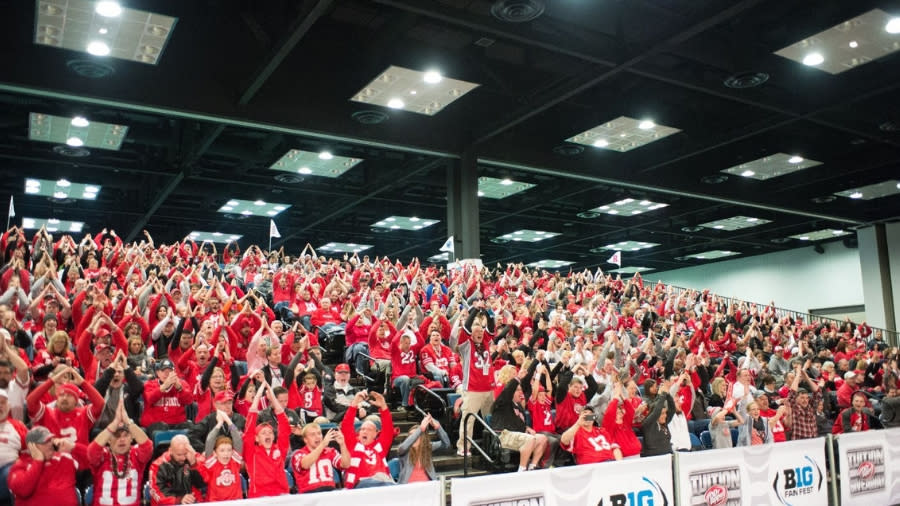 Match-Up
This will be the eighth Big Ten Championship held at Lucas Oil Stadium. The Wildcats make their debut in the main event, led by senior quarterback Clayton Thorson and freshman running back Isaiah Bowser. Head coach Pat Fitzgerald pioneered a strong 8-4 (8-1 Big Ten) record this season, and the No. 21 Wildcats come in having won the Big Ten West. Get your tickets here.  

In last year's Big Ten Championship, Ohio State defeated Wisconsin in a 27-21 classic. The Buckeyes are back, led by high-powered offensive threats in sophomore quarterback Dwayne Haskins and senior wide receiver Parris Campbell. Head coach Urban Meyer's team lost only one game all season, as the Big Ten East champs arrive with a stellar 11-1 (8-1 Big Ten) record. Ohio State is ranked No. 6 in the country. 

This is more than a game. It's a showdown. 

Catch you in Indy.