The second annual Indy Shorts International Film Festival presented by Heartland Film will take place from July 25 – 28. Indy Shorts features over 100 Oscar-nominated films from artists and filmmakers around the world.
Previously a portion of the Heartland International Film Festival in October, the Indy Shorts International Film Festival expanded in 2018. The winners from next week's event will show their films in an encore screening at the Heartland International Film Festival in October. 
Short films, or "shorts" as most call them, are films that are 40 minutes or less in length. When asked "Why shorts?" Writer and Director of "Only in My Dreams" Zac Cooper says, "I think some ideas just limit themselves to being a short, not every idea will be stretched to 90 minutes."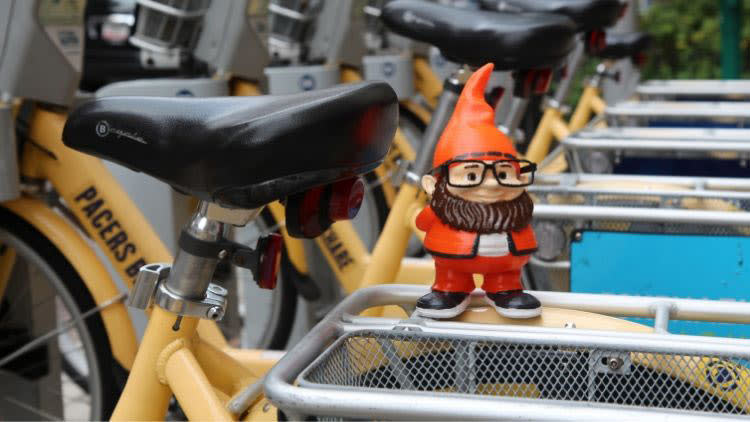 Iggy the Gnome, mascot for Indy Shorts. 
"Short film filmmakers bring an incredible art form that presents what can be done creatively in a few minutes. Heartland Film is proud to be on the cutting edge of filmmaking and inspiring filmmakers to continue their careers," said Craig Prater, Heartland Film President.
As a creative, it is important to know what you are trying to do and how to get there. It is a special art to be able to tell a story from beginning to end it a short span of time as features and longer films are unique in their own respects.
"We had two days of production on set, so two days of actual filming and the pre-production process was a couple weeks," says filmmaker Nick Reith. "The whole process [after production] took probably three to four months." Reith's film, titled "Midwestern," is about cowboy in the Midwest and what it would like to have the traditional western character here.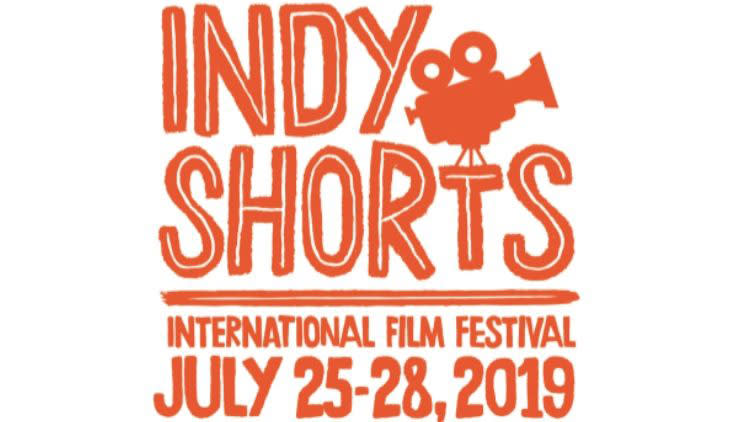 To enjoy the screenings, parties, panels and workshops, it's best to get a VIP Fest Pass for just $95 or $75 if you are a Heartland Film member. To find more films that may spike your interest, click here.
---

2019 Indy Shorts' Schedule of Events
Indy Shorts Kickoff and After Party at Newfields - Thursday, July 25 at 9:30 p.m.
Summer Nights at Newfields - Friday, July 26 at 7:30 p.m
Awards Show & Screening at the Alexander Hotel - Saturday, July 27 at 7 p.m.
Music & Shorts at The Jazz Kitchen - Sunday, July 28 at 6 p.m.

Indiana Spotlight
Indiana Spotlight is one of the categories at the Indy Shorts and this is used to showcases the great filmmakers here in the state of Indiana. A short qualifies for this award by the Director, Producer/Executive or Producer/Writer being an Indiana resident or native and 65% of the film has to be shot in the state of Indiana. 

Categories, Awards & Prizes
For each award there are cash prizes associated with the winning. Some categories allow for multiple winners and the narrative short and documentary shorts are Academy Award®-qualified categories. When you attend you can also be a part of choosing winners in four categories for the Audience Choice Awards! Indy Shorts is one of the largest cash awarding short film festivals in North America and will bestow $30,000 in cash prizes across multiple categories. 
Narrative Short - Academy Award®-qualified category. 
Documentary Short - Academy Award®-qualified category. 
Animated Short 
High School Film Competition
Indiana Spotlight Competition
Jenni Berebitsky Legacy Award 
Best Student Film Award
Audience Choice Awards in the Narrative, Documentary, Animated, and Indiana Spotlight categories.
---
For more information and ticket information for Indy Shorts click here. If you attend any of the events be sure to share your experience on social media and #LoveIndy on all posts!