In 2012, Indianapolis hosted Super Bowl XLVI. I remember the lead up to the big game. National pundits were lining up to use the experience as evidence in supporting a case for only hosting the Super Bowl in warm weather cities. At the very least, only the biggest and most glamorous of big cities deserved such an honor. Then, they experienced 10 days (as opposed to the usual four) of innovation (Super Bowl Village, social media command center, a waiting list for volunteers, etc.) and celebration that redefined expectations for all cities that followed.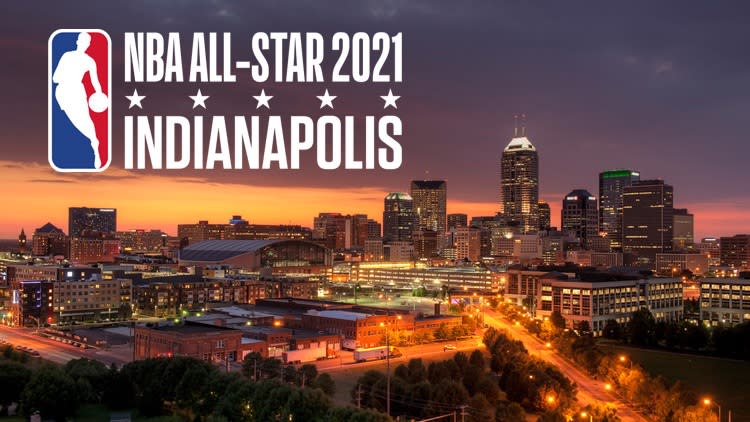 Tonight, the NBA takes center stage in Indy. A team defined by glamorous stars – Russell Westbrook, Carmelo Anthony, and of course, Paul George – visits a team that national pundits wrote off before the season started. Much line Indy and the Super Bowl, the Indiana Pacers have quietly taken care of business and flipped the script. The story, written back in October, would have been about an All-Star returning to his former team to show fans what they're missing. Instead, the Oklahoma City Thunder stumble into Indy with a losing record while the Pacers sit at 5th in the Eastern Conference riding a four-game winning streak. Victor Oladipo, Myles Turner, Lance Stephenson, and this exciting group play together with a passion to exceed expectations, much like the city they call home.
Tonight also marks an announcement that will once again allow the city, and our NBA franchise, to showcase what we're capable of. The NBA has awarded the city of Indianapolis the honor of hosting the 2021 NBA All-Star Game. As usual, there will be doubters. And once again, the city will take an event and push it to the next level. Pacers Sports & Entertainment, in cooperation with the Indiana Sports Corp, Visit Indy, the City of Indianapolis, and volunteers from all walks of life will come together to create a special experience. Mark my words.
We've learned a lot since we last hosted in 1985, and we are ready for #IndyAllStar2021. If you're interested in more information go to pacers.com/allstar2021.