Indy Film Fest
may be moving from July to April this year, but that doesn't mean it will be any less enthralling.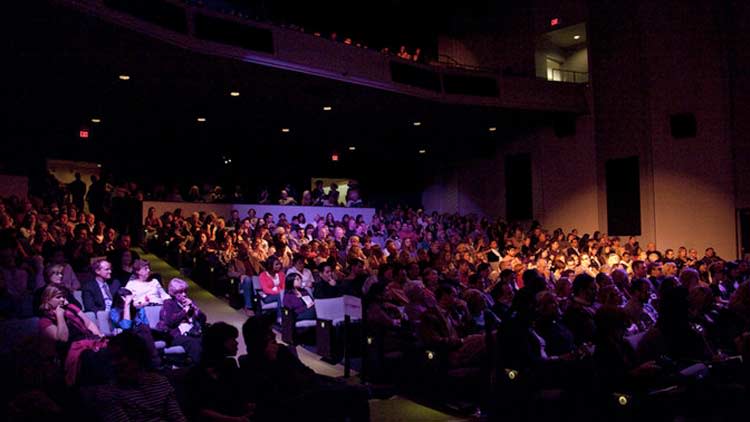 Slated to take place April 26-May 5 at the
Indianapolis Museum of Art at Newfields
, the Midwest's largest and fastest-growing film festival returns with more films than ever before. Notably, the festival will kick off with a screening of "Tully"—a movie starring Charlize Theron that was made by the team behind charming 2007 hit "Juno."
Other highly anticipated films on the lineup include an April 28 screening of Ruth Bader Ginsburg documentary "RBG" and a May 5 closing-night screening of "The Long Dumb Road," which was directed by Indiana University graduate Hannah Fidell.
At IndyFilmFest.org, fans of film can see a schedule for all of the 140 feature-length and short films that will show at the 15th annual Fest. Other sure-to-be favorites include "When We Grow Up," a film with an entirely female crew and creative team and "Film School Africa," a documentary about a woman who leaves a Los Angeles casting director job to teach filmmaking in an impoverished South African community; the subject and the director of this documentary went to Taylor University (Upland, Ind.). Both films have their world premiere at Indy Film Fest. Another anticipated film is "The Eight," a film about figure-eight racing directed by Indiana native Dan T. Hall. Hall's film "The Li'l River Rats" was one of the films to show at the very first Indy Film Fest in 2004.
The best way to get access to these films is to become an Indy Film Fest Member. Ticket packages start at $50 and offer year-round benefits. All members receive discounts on individual ticket sales and merchandise, a member-exclusive t-shirt, access to parties and more!
"Each film in this year's Fest is really bringing something special to the table," said Dan Moore, Indy Film Fest executive director. "Clear your calendars; I hope everyone is ready for days on end of great films."