I can't think of many things I love more than physical activity and history. I'm always on the prowl for a good hike, a refreshing run, a bike ride, or a fitness class. And I'm so over the top history nerd my kids easily tired of my constant interjections of "Did you know that on this date in..." and "You may not know, but in 1894..." 
This is precisely why I did a little jump for joy when I discovered the Indy Cultural Trail Tours.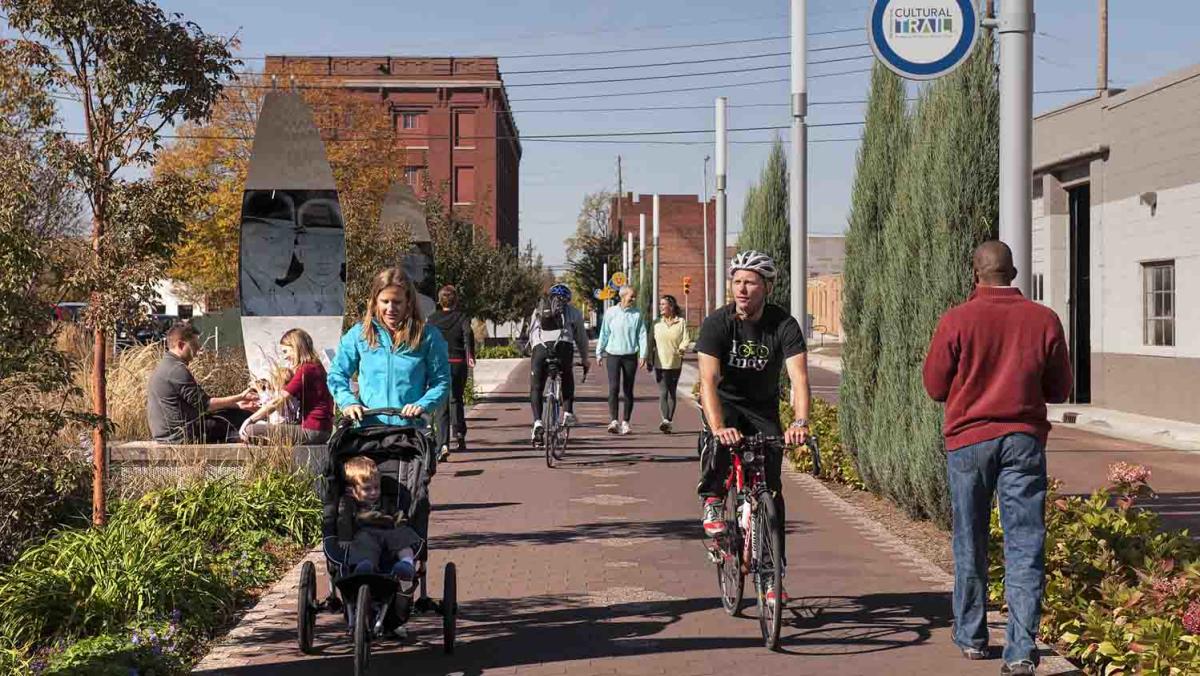 Now through September 30, you can pedal your way through Indianapolis each Saturday while learning all about the culture and history that makes the Circle City unique. Join a group for an 8 mile, 2.5 hour tour along the Indianapolis Cultural Trail. From the history of the trail's establishment to the art installations along its path to the unique neighborhoods it winds through, there's so much to learn as you cycle through Indy!
 
Your $35 admission includes a helmet, bicycle rental, and 2.5 hours of expert instruction. From the seat of an Indiana Pacers' Bikeshare bike, you'll get a first rate, upclose and personal view of Indianapolis. Plus, as a special bonus, you receive a bike pass for a future ride on your own, too. And 100 perecent of the tour proceeds go toward maintaining the trail for more riders, runners, walkers, and strollers just like you. You'll have fun and do good at the same time. Bonus.
 
Tours begin each Saturday at 10 am. You do need to purchase your tickets in advance, though. You can find all of the details you need to know from where to park, where to find your bike, what you need to bring with you, and more on the Indy Cultural Trail Tour, Inc. Events page. You'll also see great opportunities there to help keep the trail clean and well swept for everyone to enjoy. When you donate your time for Second Saturday Sweeps, you gain both the benefit of doing something to keep Indianapolis looking beautiful AND a promo code for a Indiana Pacers Bikeshare bike, too. 
 
Get on the move and learn something new at the same time. Travel through Mass Ave., Wholesale District, Fountain Square, Market East, Indiana Ave., White River State Park/Canal District, and Fletcher Place Neighborhood. Discover new favorite places and facts you never knew about the awesomeness that is the Indianapolis Cultural Trail. What are you waiting for? Book your experience today!