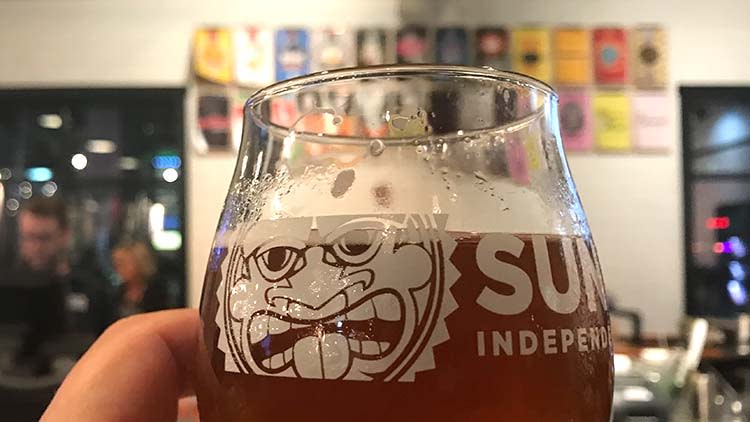 The success of Indy's craft beer scene can be traced back to early pioneers. While the city had a scattering of local brewers like Broad Ripple Brew Pub and Oaken Barrel, it was the emergence of Sun King Brewing that set the stage for an explosion. Founders Clay Robinson and Dave Colt wanted to be more than a local watering hole with distinct beer. They aspired to be the official beer of Indianapolis and were the first brewers to seek widespread distribution.
Their business plan was based on creating great product and giving it away to organizations and causes that mattered. This strategy meant that every fundraiser or civic event was serving Sun King beer. Forgoing traditional marketing in favor of community involvement proved to be a stroke of genius. Additionally, their brewers set the standard for excellent having recently brought home three gold medals and one silver from the Great American Beer Festival.
From humble beginnings back in 2009, Sun King has grown exponentially. Their original downtown location on College Avenue evolved from a stark space with a few picnic tables to a vibrant community space. The Sun King Taproom in Fishers is simple, but usually packed. The Sun King Spirits distillery in Carmel expanded the product line, features a food hall with local favorites like Oca and La Margarita, and flanks an outdoor gathering space with family-friendly games and entertainment.
With downtown and the northside covered, the Midtown area in Broad Ripple made sense as the next location for Sun King. A prime spot on College Avenue opened up when Thr3e Wisemen vacated. Only a short jump off the Monon Trail, this spot was too good to pass up.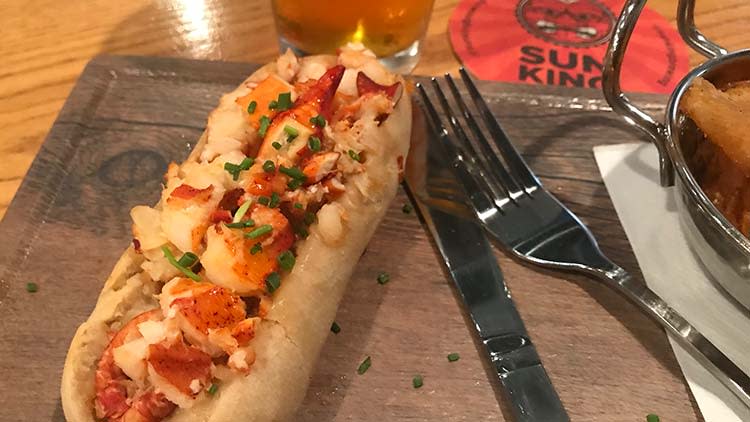 The team at Sun King jumped and quickly converted the space. Gone was wood paneling and a sportsbar vibe. In their place is a clean design utilizing whites and blacks, drawing your eyes to the colorful flags that let you know what these award-winning brewers are pouring. Gone is pizza and salad and in their place is another unique food partnership. This time, it is the team from Pier 48 driving a menu featuring lobster rolls (pictued), clam chowder, po' boy sandwiches, and more.
Sun King Broad Ripple is featured as a new check-in spot on the Indy Craft Pass. They are also offering free koozies to Craft Pass users. So, explore Indy's craft beverage scene in one of the city's most beloved neighborhoods with one of the city's most beloved brewers. Cheers!