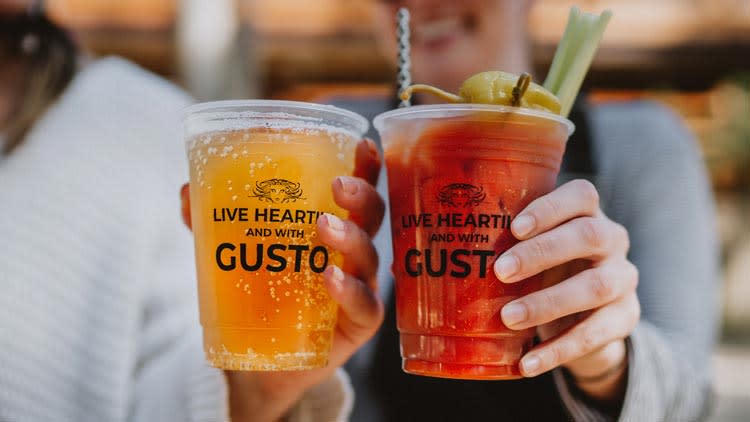 One of the state's premier craft beverage producers has joined the Indy Craft Pass. The addition of BWQOHT brings multiple new locations to Craft Pass members and an entire line of beers and spirits that demand tasting. You will be able to check in at the following new locations:
We asked owners Jeff McCabe and Ed Ryan a few questions so you can learn more about these new partners and the opportunties for exploration they represent.
---
BWQOHT Inc. operates some of the most well regarded craft beverage brands in the state of Indiana including Big Woods restaurants, Quaff ON! Brewing Co., and Hard Truth Distilling Co. Can you briefly break down these three brands for people are unfamiliar?
A: Big Woods Restaurant Group (BWRG) operates six, soon to be seven, restaurants throughout central Indiana. 
With a large Big Woods restaurant at the 10th and Main in Speedway (pictured below), Indiana and another restaurant opening this Winter in Noblesville at 146th and Hazel Dell Rd.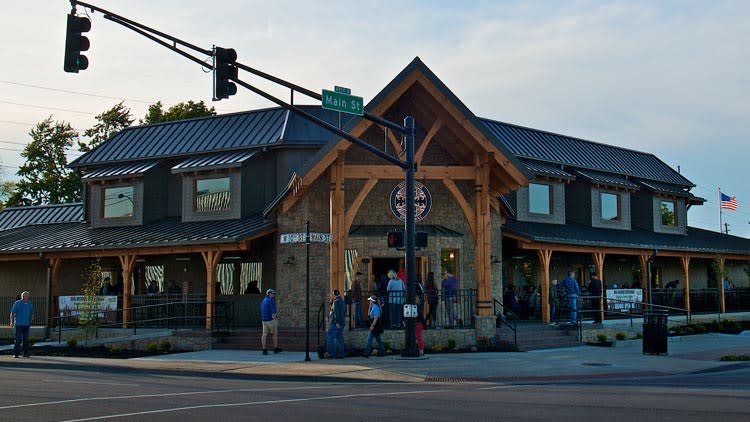 Quaff ON! Brewing Co. is our beer brand, founded in 2012 as a production company to take over brewing for our original brewery, Big Woods Brewing Co. This was done in conjunction with an expansion of both brewing operations and the formation of Big Woods Restaurant Group.
Hard Truth Distilling Co. is an award-winning craft distillery, also based in Brown County, Indiana (the same as our other businesses).
Hard Truth Hills is the campus that houses the Hard Truth distilling facility, which is the largest craft distilling operation in the state of Indiana.
Hard Truth has been producing whiskey at this new facility since October of 2018, and now has more than 1,500 barrels of bourbon, wheated bourbon, rye whiskey, and other whiskies aging.
Most drinkers relate these brands to Nashville, Indiana. With one Big Woods location already in Speedway (pictured below), what other plans are there to move into the Indy market?
A: We will be opening another Big Woods restaurant in Noblesville at Hazel Dell and 146th this winter.
We will also be opening a Big Woods Pizza on the southwest corner of SR31 and SR32 in Westfield, ideally in late 2020. A project called Big Woods Plaza from Edgerock Development Group will have a groundbreaking this spring, and we hope to open later that year.
Having recently experienced the destination distillery in Nashville, can you paint a picture of what visitors can expect when visiting Hard Truth Hills?
A: Hard Truth Hills is a destination distillery campus in Brown County, with an immediate wow moment greeting guests with the oversized entrance gates.
We offer various forms of entertainment year-round, with a focus on immersing guests in the three brands they know and love.
Hard Truth Hills opened its Tours & Tastings Center in December 2017, followed by Big Woods Hard Truth Hills in July 2018. 
We are constantly adding to activities we offer at Hard Truth Hills. Guests can enjoy an off-road tour on our picturesque, 325-acre campus, walking distillery tours, a drink from the Hard Truth downstairs bar and on-site Big Woods restaurant, or, during warmer months, listen to live music on our terrace, surrounded by native Indiana forest.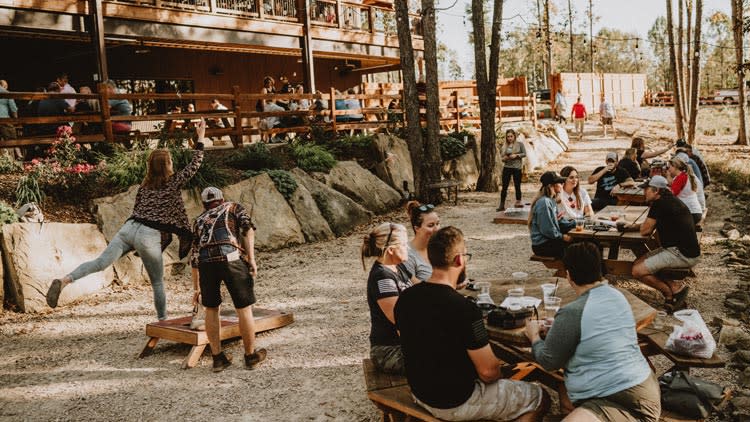 On the product side, what particular beers and spirits have done the most to put BWQOHT Inc. on the map?
A:   Busted Knuckle is without question our most famous beer. It's the beer that started it all and is Indiana's most popular porter!
For Hard Truth, we are a young brand, but make some of the most popular craft spirits in the Indiana market: Hard Truth Cinnamon Vodka and Hard Truth Toasted Coconut Rum. 
Are there any new brewing that visitors should be excited about?
A: Early 2020 will begin a very exciting time for our The Woods Abide barrel-aged beer program from Quaff ON!, and late 2020 will see the first release of a whiskey from Hard Truth, which will absolutely be a can't-miss!
Is there a signature food offering at Big Woods that has people coming back for more?
A: Our pulled pork nachos — votes Indiana's favorite nachos — are the item that people just can't get enough of.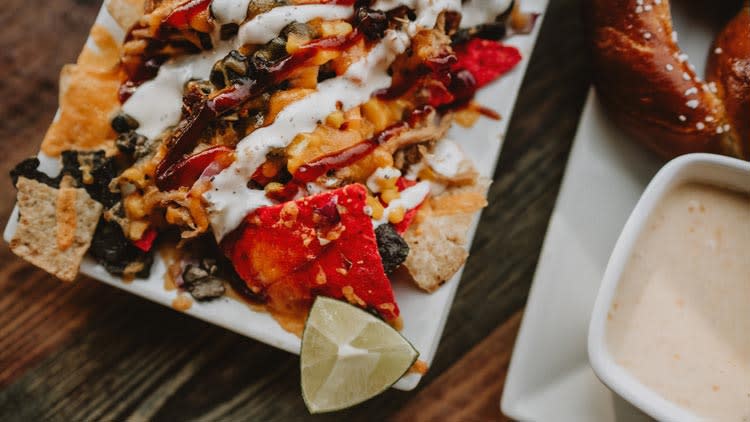 ---
Ready to explore? If you haven't already, register your Indy Craft Pass. Ask you server or bartender to check you in at each location and with more check ins comes more rewards. Cheers!