Guggman Haus Brewing opened in 2019 on the eve of a challenging year for small businesses. Thankfully the owners, a set of identical twins and their husbands, had been planning since 2015 and had a vision strong enough to endure a global pandemic. I talked to co-owner Courtney Guggenberger about what a recent major expansion means for the future of this burgeoning local brewery, so you'll be in the know before visiting this westside stop on the Indy Craft Pass.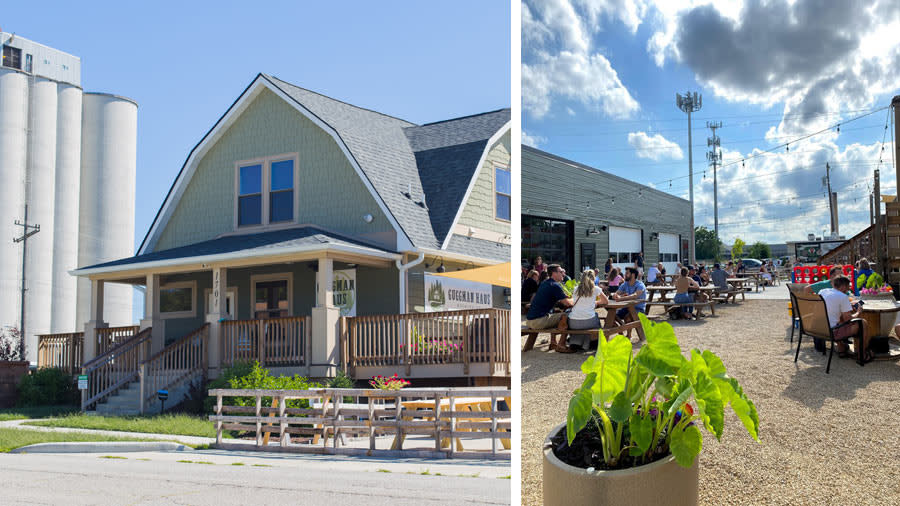 Q: Guggman Haus opened in 2019 in a small house with a beer garden next to the decrepit walls of what was once the Boyle Racing Headquarters. This legendary building, former home to three time Indy 500 winner Wilbur Shaw, has now been completely restored. What was your vision for this space and what does it mean for the evolution of Guggman Haus Brewing?
 
Guggenberger: Our vision was always to create a space for others to enjoy - something cozy and comfortable, yet adventurous. When we started looking for a location for our family business in early 2016, we learned of the Boyle Racing property and the hopes of restoring the legacy of the team. We envisioned how the Guggman Haus taproom could be combined with the vision of restoring the Boyle Racing HQ and something really special could be created. Beer lovers can learn about a piece of Indianapolis history, while race fans can learn and experience locally made craft beer!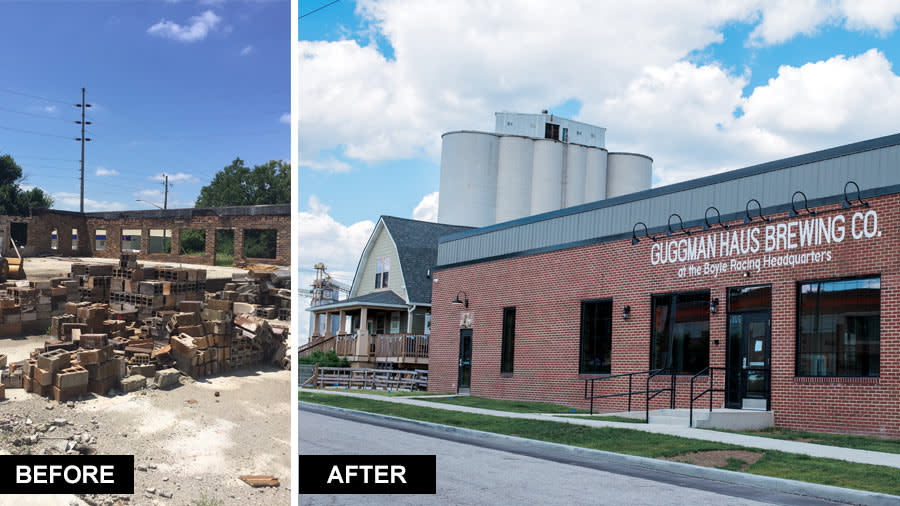 Guggenberger: Our vision was always for the new space to tell a story….it has a fireplace with couches and a custom made tree coffee table from one of our co-owner's hometowns; the taproom tables were handmade by a local female woodworker who also constructed the bat house out front; walls are adorned by murals from local artists; the bar was built by us and uses bricks from the original building; and as you sit in the taproom sipping on a beer, you can look into the Boyle Racing Shop and view the rebuilt 1934 Diamond T Boyle Race Car Hauler carrying the #2 Maserati.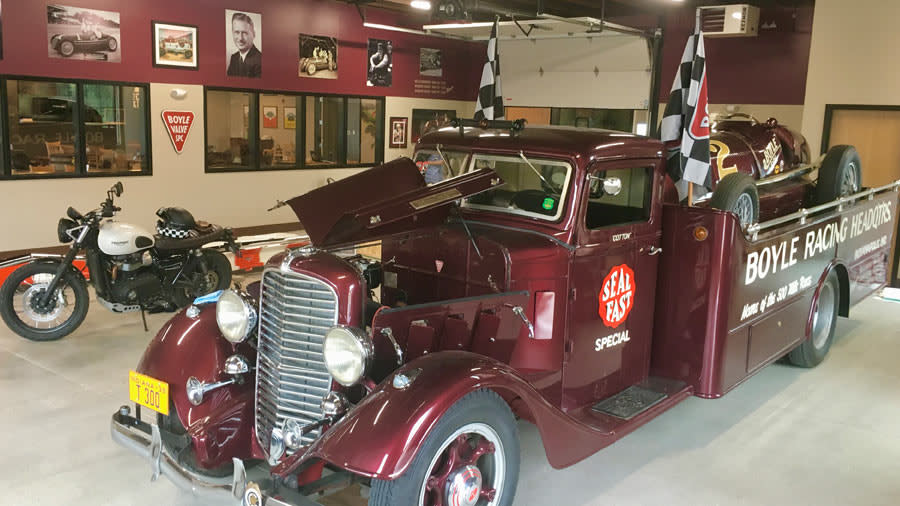 Q: You opened on Indy's westside in a once sleepy area that is now seeing tremendous growth and investment. Why did you select this sight and what gets you excited about the evolution of the area?
 
Guggenberger: We sit just a block north of 16th street near soybean silos. The property itself feels like a retreat within the city and that's what initially attracted us to the property, aside from it being the Boyle Racing Headquarters. The neighborhood and area is such a gem here in Indianapolis. Riverside Park, the extended Fall Creek and Canal Bike Trails, 16Tech - the list goes on. We've been able to connect to many organizations here as well  - Groundwork Indy, The Parks Alliance, Aspire House, Indy Shakes, Flanner House and Flanner Farms to name a few. There is so much good going on here, and we're happy to be part of it.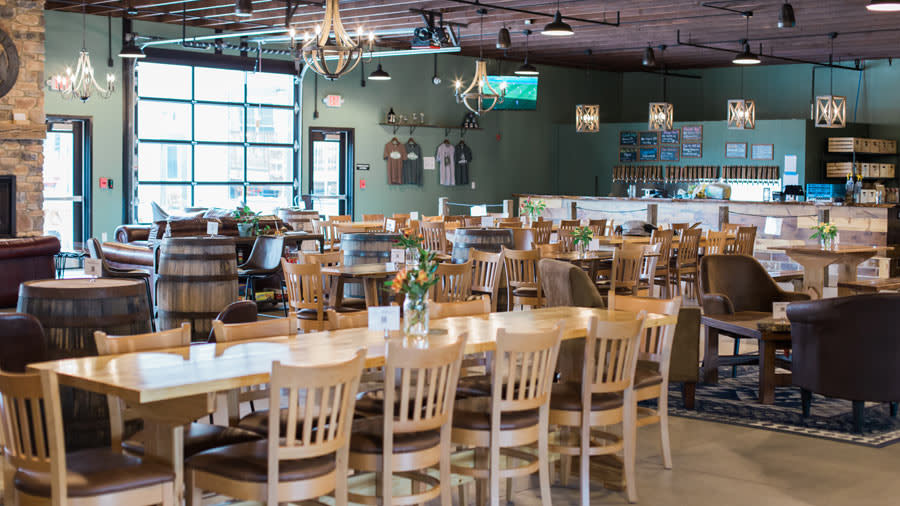 Q: You spent time living in Germany and Denver before deciding to open in Indianapolis. You've seen and tasted a lot. How do you think Indy's beer scene stacks up?
 
Guggenberger: What I love about the Indy beer scene is that every brewery has something different to offer, whether it be beer styles or taproom experience. I love that so many can be connected via bike paths or within walking distance, which makes for a fun day out. 
 
Through our time in Germany, we fell in love with the community setting of beer gardens and halls, while Denver offered an outdoor element hard to compete with. We love so many things about Indiana and Indianapolis, and are excited to offer a retreat off the beaten path that's been inspired by travels, but is rooted here in Indy.
 
Q: From a beer perspective, what sets apart Guggman Haus from the many other incredible breweries in Indy? Is there a flagship beer or beers that keep thirsty fans coming back for more?
 
Guggenberger: We really strive to make bold beers - whether experimental or traditional in style, and releasing new beers almost always on a weekly basis. We like playing with hops, whether with an experimental hazy IPA (we've made over 60 of them!) or dry-hopping a Farmhouse saison. We also enjoy offering fruited beers like Milkshake IPAs and fruited sours. From a traditional standpoint, we offer a fan-favorite traditional German hefeweizen!
---
We invite you to share in this local success story by visiting Guggman Haus and toasting their expansion. Don't forget to check-in on the Indy Craft Pass while you're there. Cheers!