In our house we hold a few principles sacred, among them: we treat other people the way we want to be treated, we show up when others are in need, we always look for a bargain or a coupon, and we never discount the value of a good burger. 
When my daughter Anna turned 11, she had a burger birthday party. Her cake was in the shape of a burger and we went to one of our favorite Indy restaurants - Punch Burger - to celebrate. Next month, she'll celebrate her 15th birthday but I think we'll start the party a wee bit early because next week - June 12-18 is Indy Burger Week.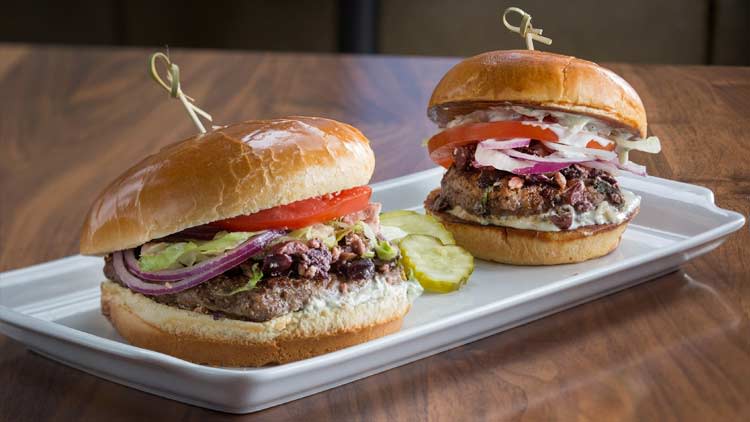 What is Indy Burger Week, you may ask?
Indy Burger Week is an taste explosion of good, nay great, burgers at the low, low cost of $5. All over Indianapolis, 43 of the best restaurants in town will roll back the prices of their best fare. Each will feature one or more gourmet burgers at the discounted price.
Check out some of the mouth watering options:
At Boogie Burger, chow down on an Angus slider with shaved top round, American cheese, and secret sauce on a buttered and toasted roll. Or, order up the amazing Mug Original Burger from Clustertruck - a 1/4 lb. patty of grass-fed Tyner Pond Farm beef with melted American cheese, stacked on a toasted bun with house-made Mug Sauce, tomato, lettuce, pickles, and red onions. At Flamme Burger, you can choose between the Flamme Burger topped with gruyere cheese, applewood bacon, Sriracha Aioli, serrano peppers or the Traditional Burger with American cheese, lettuce, tomato, onion, ketchup, and mustard. On the southside at Teddy's Burger Joint (one of our favorite places!), order up one of three delectable burgers. Choose from The Old Fashion (hand-pattied burger topped with cheese of your choice and lettuce, tomato, onion and pickle), The Cajun Burger (Teddy's burger with cajun seasoning, topped with pepper jack cheese, onions, green peppers and cajun sauce), or The Mary Ann Burger (Teddy's burger with pepper jack cheese, topped with pulled pork, smoked sausage and BBQ sauce).
More burgers are being added, too! Go to Indy Burger Week for all of the details and an interactive map of where you can get your burger on for not much dough. With all of the cheap burger excitement, I almost forgot to mention the fact that this awesome week-long burger celebration doubles as a fundraiser for Second Helpings, one of my very favorite charities in Indy. Second Helpings rescues food to feed the hungry while also training culinary students in need of a new beginning. Eat burgers, save money, do good. I think I *may* have a new family mantra to add to the lot.