Ladies and gentlemen, start your shopping engines. With Black Friday just around the corner, the countdown to the holidays creeps closer with each passing day. But there is good news in Indy if you've got a racing fan on your "Nice" list this year. You can begin shopping before the holiday frenzy.
That's right, it's time to kick the tires and light the fires to score awesome bargains thanks to the Indianapolis Motor Speedway's End of Season sale. On Saturday, November 17 you can snag year low prices on IMS and INDYCAR apparel, collectibles, and more.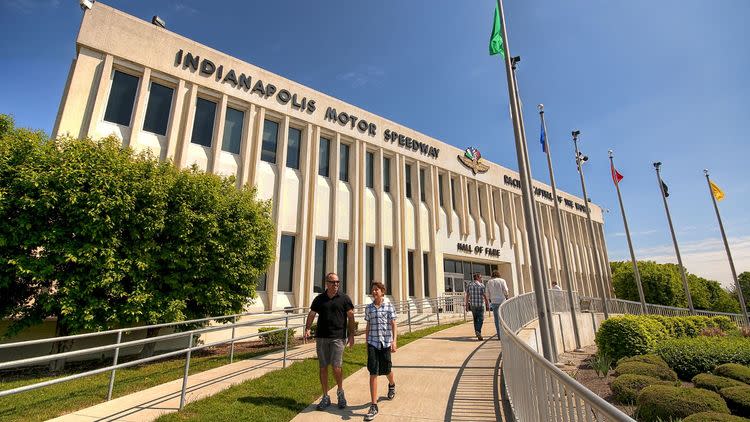 From 9 am to 4 pm, the public is invited to get their shop on the fourth floor of the Indianapolis Motor Speedway Media Center. The facility is located next to the iconic Pagoda in the Infield. Eager shoppers need to enter Gate 2 and then look for signs of where to park.
These bargains have my kind of prices, including men's, women's and kids' T-shirts and hats for as little as $3. What?! The collector will delight in the diecast cars available for $3 to $25. Such a steal! Or you can pick up a jersey for as little as $30. A fantastic gift idea.
But before you thoroughly covered every inch of the special sale, consider making a difference this holiday season. The American Red Cross will conduct a blood drive on the third floor of the IMS Media Center on the same day. From 9 am to 3 pm, donors will give the gift of life for someone in need. And as a special treat, they'll receive something, too. Each will be given an autographed James Hinchcliffe hero card and a $5 coupon to be used at the IMS Museum Gift Shop. What a great way to make low prices even better! If you're interested in participating, call 1-800-REDCROSS or visit redcrossblood.org to schedule a donation during the Blood Drive. Be sure to use the sponsor code "hinchcliffehundred" when you set yours up.
Whether someone you love is passionate about IMS, INDYCAR, the Indianapolis 500, the Big Machine Vodka 400 at the Brickyard, the Indy 500 Snake Pit presented by Coors Light, or more, you're certain to find an amazing gift for a low price. Don't miss your chance to score an exclusive bargain this year!