On October 2, the lights will dim and the music will be cranked up for Indiana Spirits: POP! at the Indiana State Museum. This second annual, Hoosier-themed cocktail party is one locally-focused event you don't want to miss.
?Hanging around a museum after dark seems taboo, and may remind you of "Night at the Museum" with Ben Stiller where all of the artifacts come alive. While we cannot promise the mastodons will suddenly come to life, the Indiana State Museum is allowing attendees the opportunity to browse their space with food and drink in hand.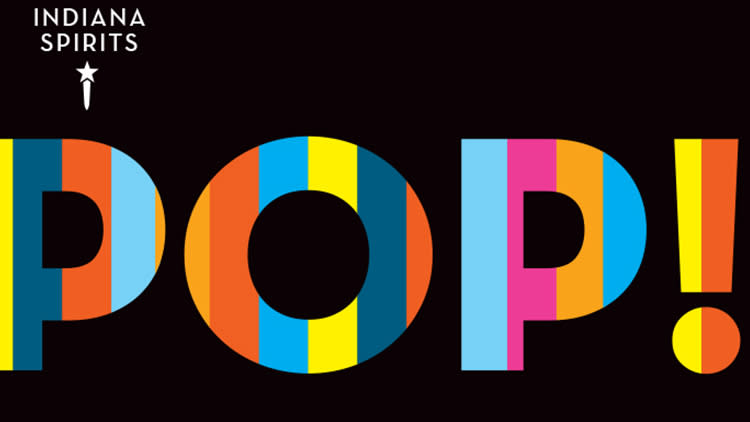 Event Highlights:
Delicious hors d'oeuvres and beverages from local vendors such as Maple Leaf Farms, Tulip Tree Creamery, Just Pop In!, SoBro Cafe, Bee Coffee Roasters, and more
Fantastic photo opportunities, including a photo booth that pops
Music by renowned DJ Helicon
Beer, wine, and spirit tastings
Exciting museum tours
Yelp's Poptial and garnish bar
VIP guests can enjoy a bourbon bar and receive complimentary parking
This year's theme - POP! - reflects everything from pop icons to popcorn. Central Indiana Science Outreach (CINSO), a newly formed nonprofit focusing on curating fun public science events, is partnering with this event to provide interactive, hands-on experiments. Try your quarterback throwing skills at the Date with Destiny dart game as you learn about carbon dioxide and the science behind balloons. Or have you ever wondered how a kernel of corn "pops" into popcorn? The science experts will show exactly how this works with slow motion video.
The Indiana State Museum will have multiple POP! artifacts on display, but here's one teaser to give you a hint of what to expect:
Butter-Kist Pop Corn Machine, Standard Model No. 2, 1918, Holcomb & Hoke Manufacturing Company, Indianapolis
By 1920, Holcomb & Hoke billed itself in national advertising as "The Largest Manufacturers of Pop Corn and Peanut Machines in the World." H & H magazine advertisements and traveling salesmen stressed to business owners that the machines would more than pay for themselves from the profits generated by popcorn and peanut sales while taking up a minimum amount of floor space.  Glass cabinets revealed the complex and interesting automatic mechanical movements inside the machines to attract the attention of customers.  Popcorn was sold in 5, 10, or 25 cent sizes and the profit margin was over 65 cents for every dollar of sales. Business owners were allowed to pay for machines on an installment plan.  Pharmacies, confection stores, and theaters were major customers.  When many customers stopped being able to make payments because of the Great Depression, H & H decided to end all popcorn machine manufacturing in 1934.
Tickets for this event are $95 general admission and $125 VIP and are available on Eventbrite here. Proceeds from the event will benefit the Indiana State Museum and Historic Sites to develop high quality exhibitions and dynamic programming for visitors and school children across the state of Indiana.