Browse Etsy or Instagram long enough, and you'll find a herd of notecards about women's suffrage. Most are from the 1910s, with proclamations like "I want to speak for myself at the polls" and "The women's hour has struck." (One of my personal favorites says, "And you think you can keep women silent politically? It can't be did!") 
Now considered antiques, these notecards depict a story of revolution, when women did not have the right to vote. For years, suffragists wielded their collective power, trying to change history. But it wasn't until 1920 that women were finally victorious. In August of that year, the 19th Amendment was ratified.  
To commemorate the 100th anniversary of the ratification of the 19th Amendment—and to celebrate National Women's Suffrage Month – several Indianapolis cultural institutions joined up for the Suffrage Centennial Block Party. The Block Party, which starts Saturday, August 29, is a week-long celebration featuring free talks, workshops, happy hours, performances, tours, and porch parties. While there will be a few in-person, socially distanced events, most activities will be hosted via Zoom or social media.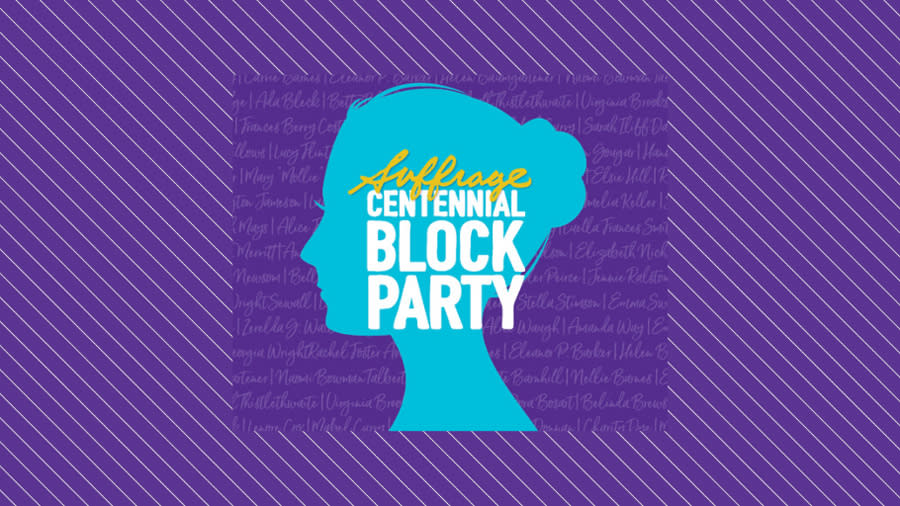 "Suffragists adapted to new technology, from pamphlets to press conferences to media blitzes, to convince Hoosiers that they deserved the right to vote," said Callie McCune, manager of public programs at the Indiana Historical Society. "Now, a century later, we're doing the same thing for the Suffrage Block Party." 
Thanks to the Indiana Women's Suffrage Centennial Commission, the Indiana Historical Society, the Eiteljorg Museum of American Indians and Western Art, Indiana Humanities, the Indiana State Museum, and the Indiana State House Tour Office, the schedule is chock-full of coffee hours, lunch and learns, coffee breaks, and even walking tours. Some events have limited space, so be sure to register ahead of time. However, you're welcome to sign up for any and all events you'd like to attend, whether they're in person, or online! As McCune said, "We encourage Hoosiers to join all of these great organizations to culminate our year-long commemoration of women voting in Indiana." If you do decide to join in, don't forget to use the hashtag #SuffrageBlockParty.
In addition to all the events, you can register for a free, limited-edition Suffrage Bag (like I did, and I can vouch for its coolness). Just so you know, the bags in Indianapolis are sold out. However, you can download many of the activities! Or, if you'd like a physical bag and are up for a road trip, you can pick one up in Rome City, Madison, Nashville, or Hammond. However and wherever you get one, your Suffrage Bag will have everything you need to put together a great block party. (Think themed swag, coloring pages, activity booklets, packets of tea, an Indiana Women's Suffrage Centennial pin, materials to make your own suffrage banner, and more.) There's even a "votes for women" sticker that's reminiscent of the 1910s notecards. Use it as inspiration for your DIY banner, which you can fill it with your own proclamation: "Hoosier Women Vote!"